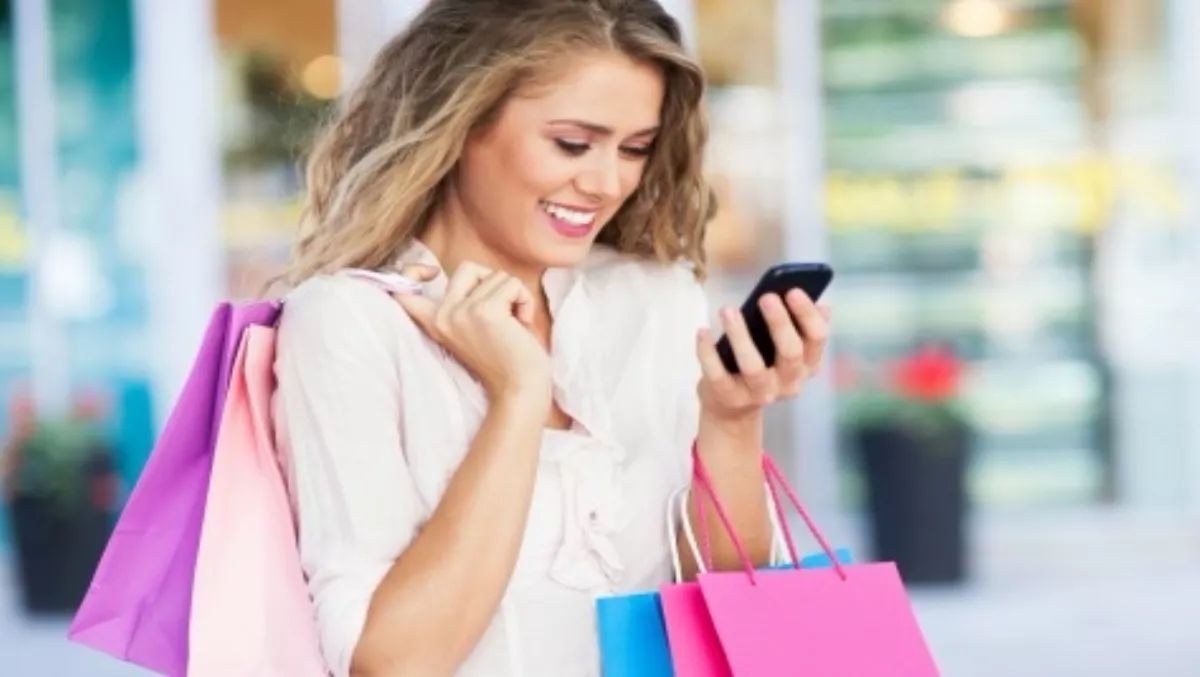 Connector Systems signs Wi-Fi marketing and analytics vendor
By Heather Wright,
Wed 24 Jun 2015
FYI, this story is more than a year old
Connector Systems has inked a distribution deal with Purple Wi-Fi, opening the door for resellers to make customers' existing Wi-Fi hardware work smarter.
Purple Wi-Fi is a leader in guest Wi-Fi marketing and analytics for the retail sector, enabling detailed data capture through multiple social media platforms.
The vendor's offerings are used in shopping centres and retail chains to better understand customer demographics, providing a statistical overview of customers' online activity specifically relating to any particular physical space.
Mark Dasent, Connector Systems general manager, says customers are demanding more from their Wi-Fi as the technology becomes more widely accepted and deployed.
"Technologies like Purple WiFi now change the whole conversation with customers around Wi-Fi.
"There are numerous examples, where it has meant more access points are sold as a result of installing and implementing Purple WiFi software, because all of a sudden it's not just about them providing Wi-Fi for guests or customers or end users. It's also about collecting all that data and the more access points you have to do that, the better.
"So it helps the reseller put together a more complete solution and hopefully sell more of everything – the Purple WiFi software, and also all the access points and infrastructure that goes with it, so more cabling, more networking, more of everything.
"And the benefits for the customer are in being able to capture all of the analytics and information on who is doing what. It's quite clever and cool what you can get out of it."
Dasent says the deal provides a great opportunity for resellers to re-engage with existing Wi-Fi customers and make existing Wi-Fi hardware work smarter.
"As Wi-Fi has become more commoditized and mainstream, it gives the opportunity for resellers to go and re-engage with existing installs or as part of a new opportunity to differentiate themselves against their competitors by going in with a different conversation that isn't just selling Wi-Fi, but a Wi-Fi solution with the ability to collect data and help customers."
He says the bigger opportunities will be in the retail, events and hospitality markets.
"Not everyone will need or want to have analytics."
Saurabh Madan, Purple WiFi ANZ sales manager, says "Purple WiFi provides an advanced analytics and marketing engine, allowing a venue visitor to connect to a WiFi hotspot using their existing social media login details."
The vendor partners with Facebook, LinkedIn, Instagram and Twitter to enable this.
The splash pages are fully customisable and brandable and can be used to promote products and services or third party advertising, opening the door for monetisation.
The reports that Purple generate for the venue owner are extremely insightful," Madan says.
"For example, Purple's analytics engine can help retailers understand demographics of their visitors connected to WiFi and provides insights around their gender mix, age groups, venue visit trends and so on," he adds.
Dasent says Purple is agnostic, working well with all Wi-Fi vendors, but in particular Ruckus.
"So we think it is going to definitely have appeal to the Ruckus partner base."