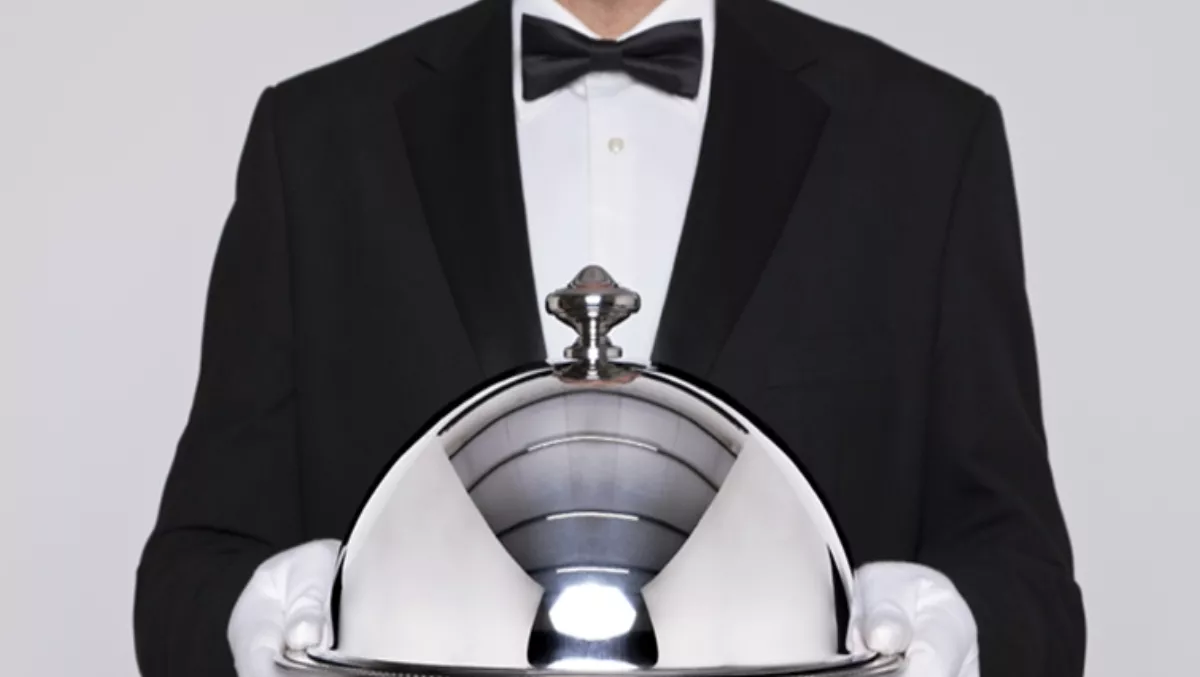 Getting XaaS-y
By Heather Wright,
05 Jan 2015
FYI, this story is more than a year old
IaaS, PaaS, SaaS, DRaaS, DPaaS… is there anything not 'as-a-service'? But is everything as-a-service the future of technology, or just marketing puffery? Heather Wright polls some industry and analysts.
Technology used to be about selling discrete components which could be cobbled together to fulfill the functional elements. You sold the box, you got some money. You likely sold some professional services around the box as well to increase revenue. And if you were smart, you returned to the customer X years down the track to sell them an upgrade.
Then along came cloud, throwing a spanner in the works.
Suddenly, customers were outsourcing their infrastructure requirements, be it storage, hardware, servers or network components, and 'renting' operating systems, network capacity, software of all shapes and sizes. 'As-a-service' became the new catch phrase, with that other catch term – cloud – as the enabler.
A global Gartner survey released last month says global buyers of cloud applications are citing cost, innovation and agility as reasons for adoption. The survey, which didn't include any Kiwi organizations, though Australia was among the 10 countries included, looked at adoption and deployment of cloud services across software-as-a-service (SaaS), infrastructure-as-a-service (IaaS) and platform-as-a-service (PaaS).
Joanne Correia, Gartner research vice president, says the most commonly cited reasons for deploying SaaS were for development and testing production/mission-critical workloads.
"We've seen a real transition from use cases in previous surveys where early SaaS adoption focused on smaller pilot projects.
"Today, the projects are mission-critical and production grade. This is an affirmation that more businesses are comfortable with cloud deployments beyond the front office running sales force automation and email."
Her comments echo those of Bill Padfield, Dimension Data Asia Pacific chief executive officer, who was in New Zealand recently for the launch of Dimension Data's Kiwi managed cloud platform, which is available for resellers to white label.
He says cloud - and as-a-service - has moved beyond test and development with companies now moving production systems to the cloud, with New Zealand customers among the earlier adopters.
He's adamant that cloud is in fact, just the platform – and merely another form of outsourcing – and that the big opportunity lies in layering services on top.
"Compute-as-a-service was interesting for a while, but really it's now how do you layer on more services?"
Dimension Data has already ported Microsoft Exchange, Sharepoint and Lync onto MCP, effectively creating a variant of unified communications-as-a-service. The result, Cloud Solutions for Microsoft (CSFM), enables customers to choose where their data is stored – whether in the New Zealand MCP or at one of the other 12 MCPs around the world.
Padfield says SAP has also been ported onto MCP.
Business-centric "Everything as-a-service is about delivering outcomes in a way the customer wants to consume it," Adam Dodds, IDC New Zealand IT services research manager, says simply.
"In the old world it was about buying licenses and infrastructure. But now it's about realising customers want business outcomes that are reflective of the way they do business."
Dodds says the new cloud-based solutions are able to achieve aspirations of scale benefits that were limited previously, and are being architected to address a global, rather than local, market.
"As a service is a subtle but significant shift, as it implies not only is the solution robust enough to scale, but it is also variable in its consumption profile – up and down – and also leans towards the way in which a customer would like to consumer the service, aligned to the way a customer does business.
"Resellers have been looking at a more value oriented path for a while," Dodds says, noting that RFP processes usually require this way of thinking with customers wanting solutions, rather than a single product.
But he says the reality is that reseller business revenues remain around 80% from procurement and just 20% annuity-based, with regions even more heavily 'instance based relationships'.
"But it's a rapidly shifting model," he adds.
For customers, the subscription model moves costs from Capex to Opex, and reduces the upfront costs with its recurring payments.
Craig Marshall knows a thing or two about recurring payments. The chief executive of Transaction Services Group, parent of leasing company DebitSuccess, unsurprisingly, says there's a simple psychology behind the subscription model, with the customer feeling more comfortable paying a small amount, rather than a larger amount. "The more frequent the payment, the smaller the amount will be."
He says the recurring payment model can also aid in retaining customers. "It's simple, once a customer has established a form of payment that they have to re-establish if they shift to a competitor, they're less likely to move."
For resellers though, that easier cashflow for customers also brings some challenges, including a hit to resellers cashflows as they make the transition.
"If you sell $3 million of kit at 8% margin, that's a nice tidy job. But now, to get $3 million takes a lot of annuity," Dodds says.
He says the vendor community is helping to some degree, offering positive rebate programmes and partner programmes that help resellers make the transition to a more heavily annuity based sales model.
Dodds agrees that subscription can be a good way to retain ongoing relationships with customers, rather than having to re-win the relationship and opportunity.
"Shifting the engagement model to that of an ongoing experience or as a service, enables this. Coupled with technology, this is allowing providers to deliver value, capture insight, retain IP and most importantly be information lead and customer centric in their business operations."
From a IT service provider perspective, Dodds says there has always been a goal to create a long-term commercial agreement with customers.
"Outsourcing was a great example of this, however, it was limited due to the expectations and satisfactions of long-term agreements delivered under restrictive commercial terms. In the end, that is where the provider makes money, however, at this time the market has shifted and the price and structure is no longer market fresh.
"Outsourcing is falling out of favour, with less than 0.5% market growth [predicted] between now and 2018," Dodds adds. Hosted infrastructure and hosted application services, on the other hand, have growth rates of around 10% CAGR predicted out to 2018.
"Customers are now opting for services that are specific in nature and there is clear scale benefit or shifts the size of the investment steps, or takes away a residual purchase or wastage effect of investment."