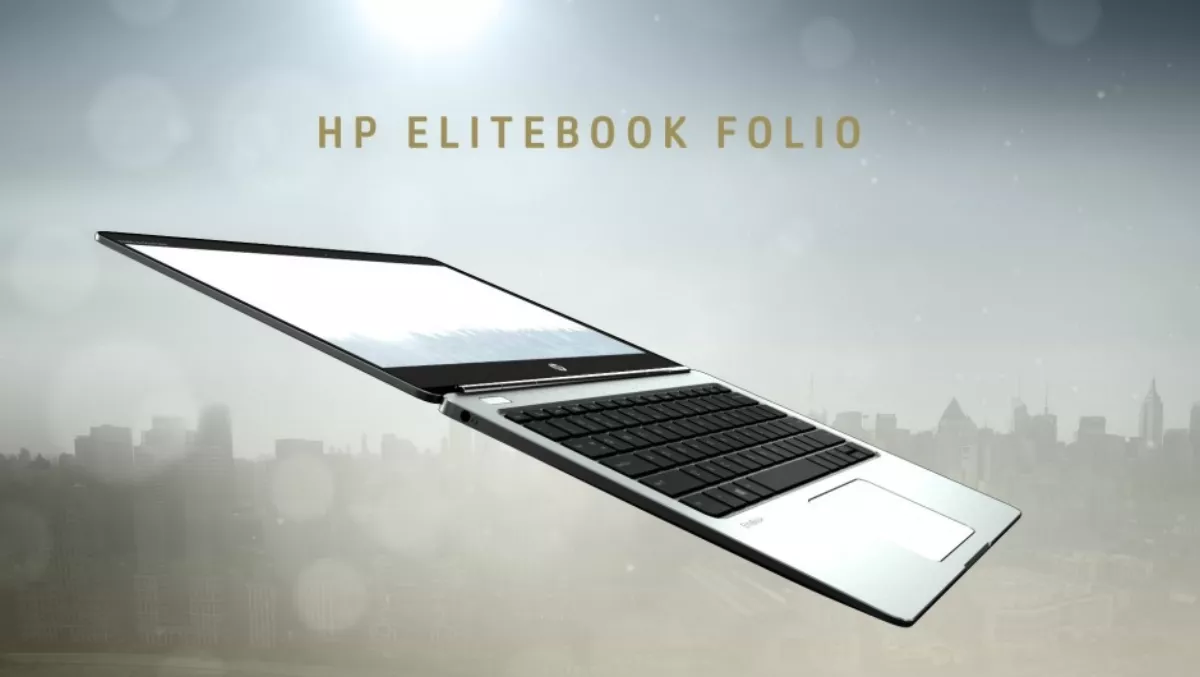 Hands-on review: HP EliteBook Folio G1
By Owen McCarthy,
Tue 12 Jul 2016
FYI, this story is more than a year old
People who know me will tell you that I'm an unashamed devotee of all things Apple, and have been that way since the early 1980's. However, HP appear to be making inroads into my hitherto steadfast devotion to the Mac. The Elitebook Folio has tested my resolve and done a rather good job at tempting me to join the other side.
Taking a sneaky peak at other reviewers, they identify the Elitebook as a Microsoft professional's answer to the 12 inch MacBook. Powered by the super-quick Intel Core M7 vPro processor, this little number is very fast. It has a display that is crisp and clear with a Bang and Olufsen sound system that provides excellent sound quality.
I'll admit that with my eyesight, I much prefer the larger screen sizes, but I had no problems with this 12 inch screen. Whatever is going on inside, it's a match for Apple's Retina display.
The Elitebook weighs in at around 1kg, and feels as light as a tablet to carry. For the business professional who has to travel, this has to be a plus. However, with weight and size, concessions must be made. The Elitebook has two ports, and both are USB C. If you are like me, this doesn't pose any problems. With my test model, HP kindly provided a lightweight dock, that would easily fit into any laptop bag. It provides all the connectivity I would need if I was called to use the laptop to make presentations.
I rarely use a mouse anymore, and while the HP trackpad felt a little "vague" at times, I'm sure I could have tweaked the settings to my requirements. However, in the end I didn't bother, and for a good reason.
The reason? Why bother with a track pad when you have a touch screen? I quickly learned to love this highly responsive screen, and for most of the time I didn't even bother with the track pad. Sorry about the finger-marks HP!
For all it's light weight and small footprint, the Elitebook makes no claim to be a tablet. This brings me to my only criticism, which is the hinge arrangement. You can open the Elitebook to 180º so that the screen lies flat aligned with the keyboard. I can't envisage a situation where I'd want to do that. While the screen easily holds the angle I prefer, the hinges feel a tad loose, and I'd worry whether they would keep their integrity after a bit of wear and tear. All said though, that was the only nit-picking I could do on this tidy little machine.
I'm amazed at how quickly I've become used to the awesome response times computers now possess with their SSD drives. The Elitebook boots up quickly, and I didn't have to bother with logging in as it comes with a handy facial recognition feature. Once I'd set up, I simply had to gaze lovingly at the red dots and I was logged in.
This machine is clearly aimed at the business professional who is on the go. I'd recommend getting the dock if you need connectivity for making presentations. I'm loathe to give this machine back, but I will put on a brave face when I pop into the office this morning.