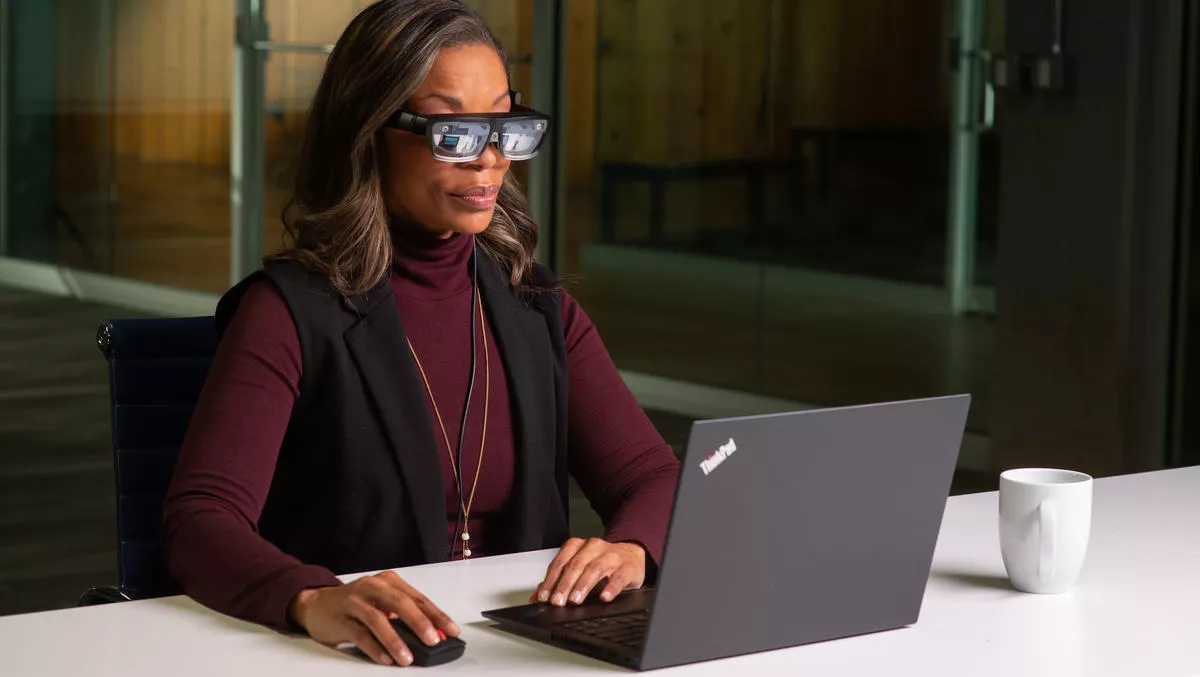 Lenovo announces smart glasses and OLED for Yoga 7i Pro
FYI, this story is more than a year old
At the Consumer Electronics Show (CES), Lenovo introduced the ThinkReality A3 lightweight smart glasses and an OLED display upgrade for the Yoga Slim 7i Pro.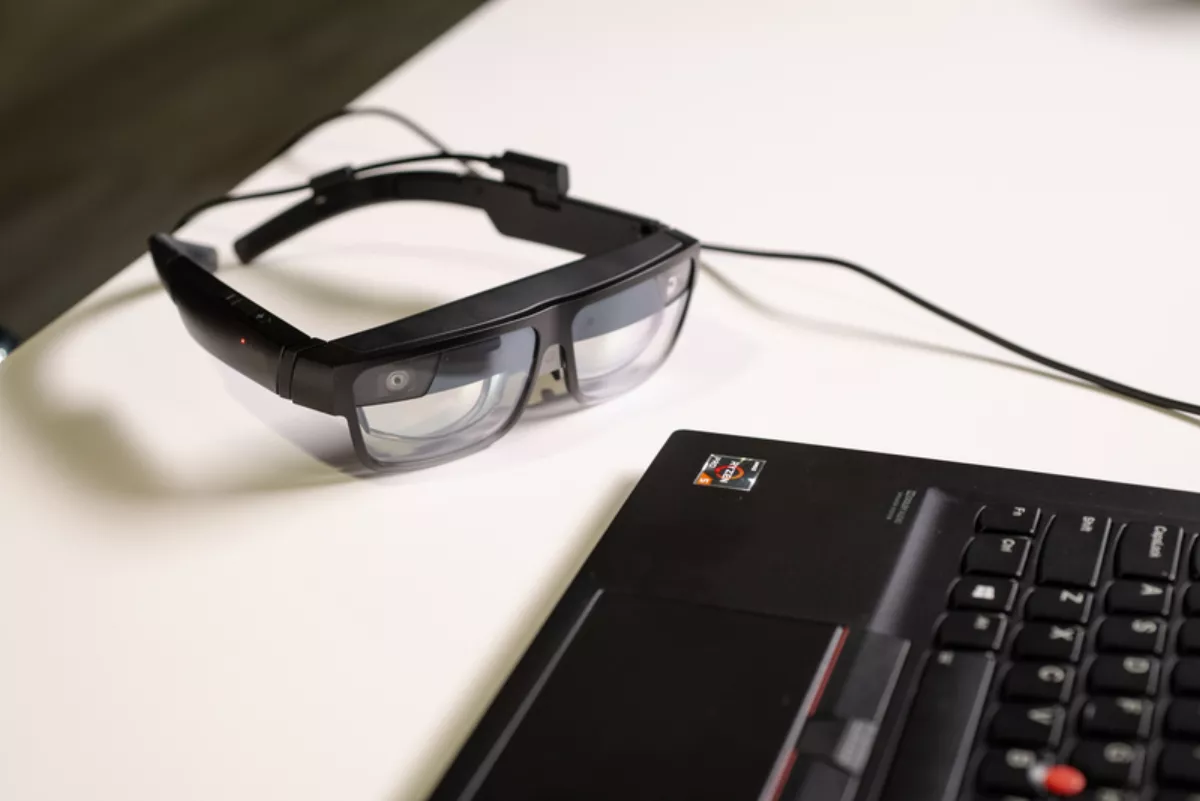 The ThinkReality A3 smart glasses can provide virtual monitors, 3D visualisation, augmented reality (AR) assisted workflows and immersive training.
The glasses tether to a PC or select Motorola smartphones via a USB-C cable.
They can be enhanced with industrial frame options for safer and more durable use, are powered by the Qualcomm Snapdragon XR1 Platform and feature stereoscopic 1080p displays presenting the user with up to 5 virtual displays.
An 8MP RGB camera provides 1080p video for remote expert use cases while the dual fish-eye cameras provide room-scale tracking.
The PC Edition tethers to a laptop or mobile workstation to enable users to position multiple, large virtual monitors in their field of view and use Windows software tools and applications.
Virtual monitors are optimised and compatible with ThinkPad laptops and mobile workstations.
The Industrial Edition tethers to select Motorola smartphones for hands-free, AR-supported tasks in complex work environments.
They are supported by the ThinkReality software platform, which enables commercial customers to build, deploy, and manage mixed reality applications and content on a global scale, with global support.
The platform powers remote assistance, guided workflows, and 3D visualisation.
With the ThinkReality cloud-agnostic ecosystem of hardware and software solutions, enterprises have more choices in building and deploying mixed reality technologies.
Lenovo AR devices include the ThinkReality A3 smart glasses and A6 headset.
The ThinkReality A6 features a full-featured sensor array, expandable memory, 1080p resolution waveguide optics, and a removable battery for extended use of the head-mounted display.
The Lenovo Mirage VR S3 all-in-one headset is designed for enterprise and is ready to scale for global operations and is ideal for soft-skill training solutions.
For mixed reality and virtual reality applications, Lenovo offers a portfolio of workstations certified to work with various Varjo XR/VR headsets and is a reseller of Varjo's human-eye resolution solutions.
Local pricing and availability to be confirmed.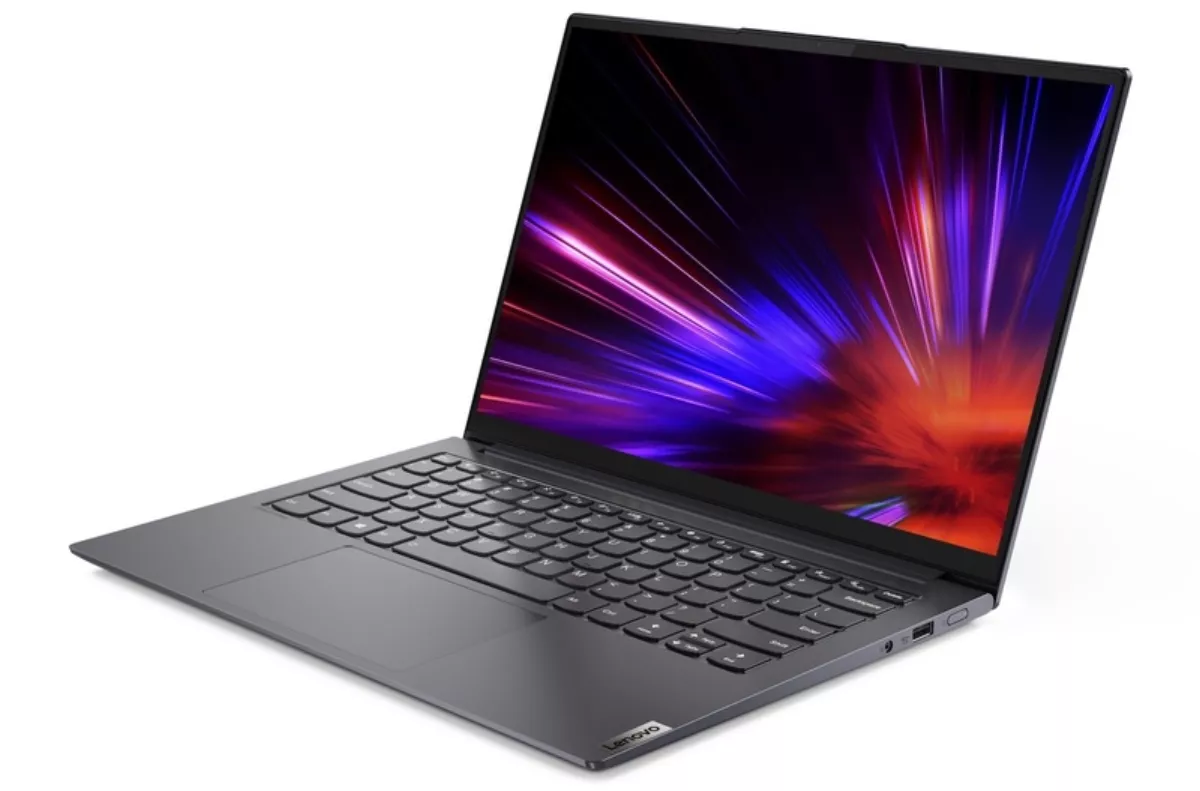 The 14-inch Yoga Slim 7i Pro laptop now offers consumers a choice of an LCD or OLED display.
The new Lenovo Yoga Slim 7i Pro laptop with 14-inch OLED 90Hz panel is, like the LCD model, features up to the latest 11th Gen Intel Core mobile processors with Intel Iris Xe graphics, or up to NVIDIA GeForce MX450 discrete graphics.
Lenovo and Intel are targeting verification of this updated laptop design with OLED panel later in Q2 2021, pending further tuning.
The 7i Pro is available with an up to 2.8K (2880 x 1800) OLED display, produced by Samsung Display, and offers 90Hz refresh rate to reduce lag and a taller 16:10 aspect ratio for more screen real estate.
It has a 100% DCI-P3 and 125% sRGB colour gamut for vivid colours; HDR enhances the contrast between the brightest and darkest parts of an image.
Local pricing and availability to be confirmed.
Related stories
Top stories