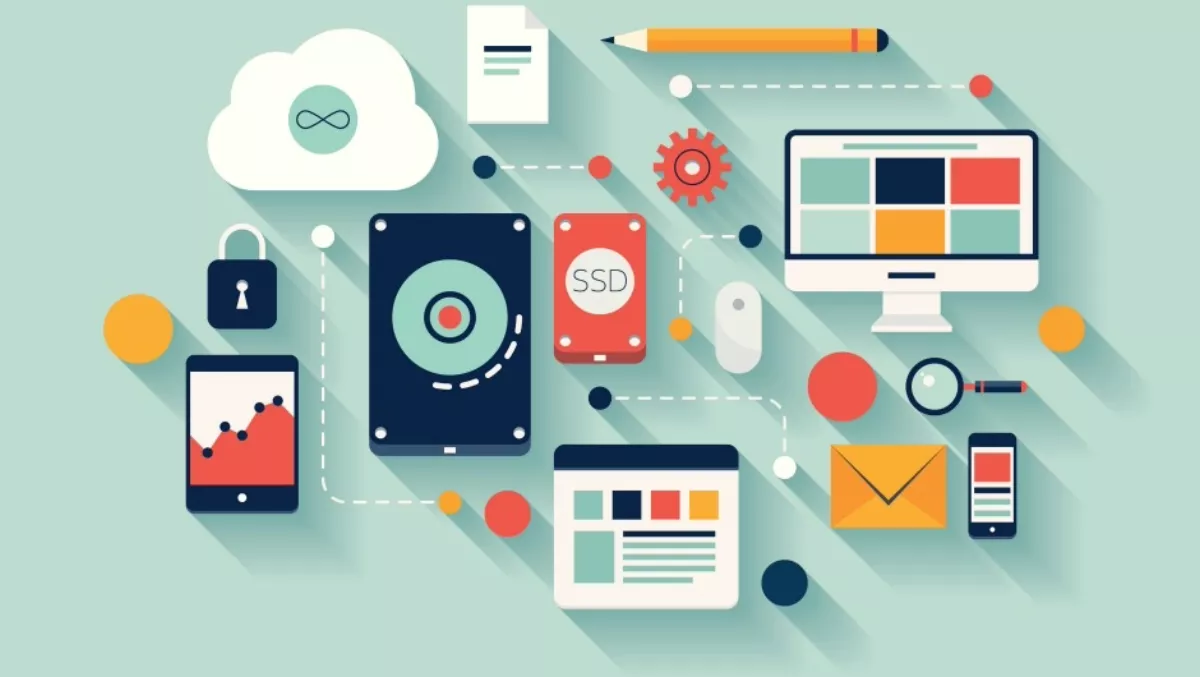 Mobile Device management - get Smart, get SOTI
FYI, this story is more than a year old
Mobile Device Management Software SOTI Technology is so advanced it meets digitisation on its approach.
Companies are virtually being forced to digitise or be left behind. Co-ordinating projects and technologies, managing risk and most critically - securing data, is the challenge of the digital age. How many devices within any organisation are mobile and how many more are either unknown or not securely managed? How many are not utilised to the full potential to drive better business?
SOTI have partnered with Komputer Kraft Consulting (KKC) in Australia and New Zealand to bring a superior and more affordable all-encompassing device management solution to APAC.
"There has been limited choice in the market in APAC for a really good MDM solution, especially in the transport and courier industry," says Grant Scurrah. "So much is dependent on time and being able to work on the fly, that to meet customer needs and industry speed, all-round mobile device management is everything - and not fully catered for"
KKC are planning to focus Mobile Device Management activity in Australia and NZ – seeing the enormous benefit to airlines, the transport Industry and health organisations. Setting a stunning standard with American Airlines, SOTI has already made substantial differences to Silver Chain Health Group, Reject Shop and FRED IT. To secure such customers so rapidly as a new market entry player in Australia is a testimony to the technology.
At the inaugural SOTI Sync conference in Toronto, Greg Perley, senior infrastructure team leader at American Airlines discussed how one of the world's largest airlines went from pen and paper to being a first class certified electronic service. The airline industry is a good example of one that is constantly trying to improve customer experience.
A key way to do this is through efficiency – and digitisation.
"You have cargo personnel, flight attendants, you have mechanics, you have ramp personnel, ground personnel, airport agents, ticketing… all those different lines of business they all have different needs," Perley explains. "The company saw an opportunity to centralise that into an enterprise mobility team."
While other companies may baulk at the scale and complexity of such an undertaking, American Airlines focused on the positives, namely purchasing power and economies of scale.
The enterprise mobility department began with just five people, with duties of managing vendors and working on the Wi-Fi and VPN solutions. Yet, the mobile technologies available a decade ago also limited the choices that were available to the company.
Examples Perley gave were pre-Windows Mobile cargo and mail scanners, which had interfaces reminiscent of DOS and POS machines used by flight attendants commonly referred to as "bricks."
"There was no EMM, no mobile management solution," he said. "You didn't know if it worked or not. I remember a gentleman, Charles, used to walk back and forth getting broken devices and fixing them with software."
MobiControl from SOTI allows devices used for scanning luggage and flight load planning to sync in real time, speeding up the company's delivery rate.
But that's not all, says Scurrah. "The thing we are most excited about is the further technology that is available to engineers and maintenance teams. One of the optimisations of SOTI involves a digital knowledge base which is viewed through an attached eye piece of parts and repairs, and this is where SOTI gets really exciting."
"An engineer has the ability to be in the most complex environments managing safety and part checks on an aircraft for example- and the engineer has access to everything they need right in front of them to compare, to take a photo, to research, to report and all hands free…it is simply awesome," says Perley.
Grant Scurrah, with previous experience in British Telecom and Air New Zealand in IT and IT engineering says "the SOTI technology is definitely something that all airlines should take a look at. I see it as a leader in this space and SOTI is constantly evolving into areas that merge digitisation with manual task fulfilment and field needs in ways only dreamt of."
"It's all there with SOTI," says Scurrah. "You have got in one super cool package, leading edge digitisation optimisation and device management, security, marketing, customer service, sales, engineering, administration of medicines, parts, repairs… and the device items SOTI are compatible with is the largest list of device models I have seen. Get smart, get SOTI."
To see more on how SOTI can be of benefit to your organisation, click here.
Related stories
Top stories