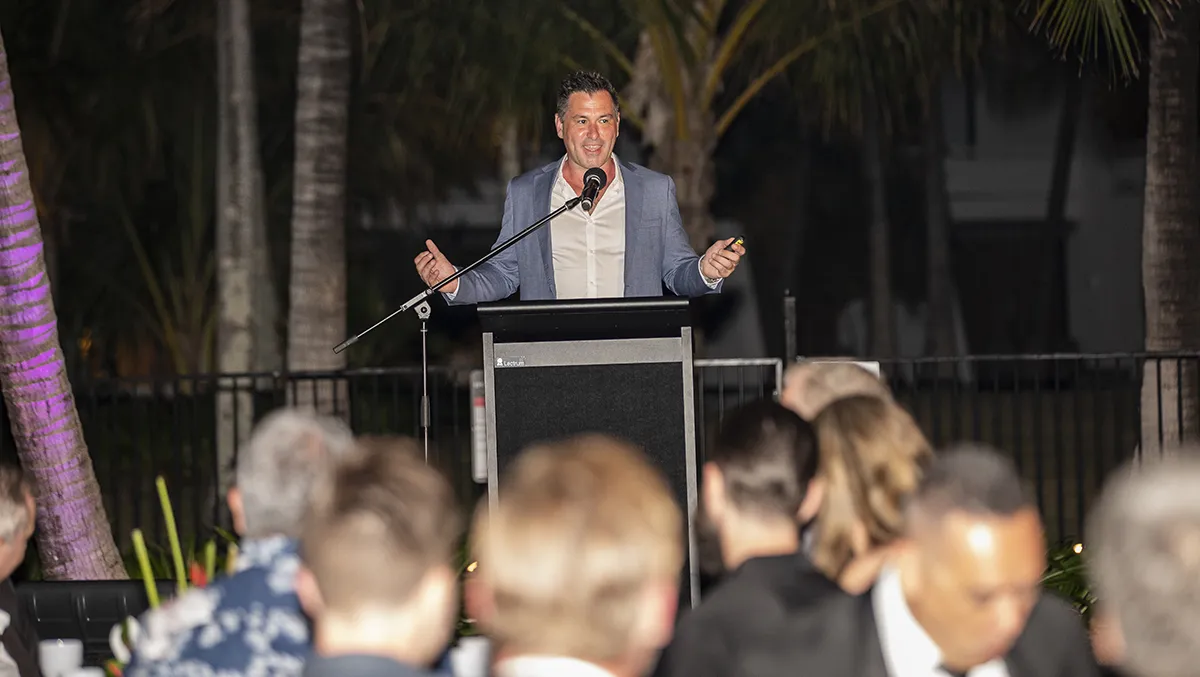 NetApp celebrates top partners at A/NZ Excellence Awards ceremony
Mon, 20th Nov 2023
By Sean Mitchell, Publisher
NetApp hosted their big A/NZ Partner Excellence Awards for FY23 last night recognising their highest performing partners across Australia and New Zealand. The ceremony took place at NetApp's Partner Executive Forum on Hayman Island. The awards honour commitments to customer excellence and initiatives driving revenue growth in areas such as cloud, AI, and data protection and recovery.
The annual CXO forum and awards program represents NetApp's commitment to reinforcing its partner ecosystem across Australia and New Zealand, offering top-tier data management solutions and services to its customers.
A prominent winner among those celebrated was AWS, who have a strategic partnership of 12 years with NetApp. Due to their significant contributions over the past year, AWS was awarded the prestigious title of NetApp's Alliance Partner of the Year. Rianne Van Veldhuizen, Managing Director, ANZ at AWS, said, "We are deeply obsessed over our AWS partners in Australia and New Zealand. They're a huge force multiplier for our customers, helping them to migrate, innovate, and succeed in the cloud." She continued to express the company's appreciations saying, "That's why we're honoured and proud to win NetApp's Alliance Partner of the Year award. Our relationship with NetApp is stronger than ever as we continue to collaborate closely both at a local and global level."
Van Veldhuizen also highlighted that AWS sees growing demand from customers of all sizes wishing to migrate their workloads to AWS seamlessly. She commented on plans to modernise data management and improve business continuity, stating, "And it's still very early days. That's why we plan to invest $13.2 billion into our Australian cloud infrastructure over the next five years, supporting more than 11,000 full-time jobs annually. Thank you to NetApp for your ongoing commitment to our customers and we look forward to the next 12 months!"
The Partner Excellence Awards, presented annually by NetApp, celebrate partners and distributors in Australia and New Zealand who have shown exceptional growth and unwavering dedication to customer excellence. Matthew Hurford, Managing Director of NetApp in Australia and New Zealand, stated, "These awards reflect our strong collaboration and the remarkable impact our partners have had in delivering innovative data services solutions and driving success in the cloud, AI, data protection, and backup-as-a-service sectors throughout the fiscal year 2023."
Jenni Flinders, SVP Worldwide Partner Organisation at NetApp, also expressed gratitude to the partners, saying, "Our partners have always been critical to NetApp's success as we work together to help customers realise value and as we work together to solve the business challenges presented by increasingly complex environments whether on-premises, hybrid-cloud, or cloud."
A handful of other winners were recognised at the event, including CyberCX as New Partner of the Year, Meridian IT as Partner of the Year (Preferred Tier), and Cirrus Networks as Partner of the Year (Prestige Tier). Aussie Broadband won Service Provider of the Year, Versent bagged Cloud Partner of the Year, and Canary IT scored two awards - the Deal of the Year and the Hall of Fame. Other individual awards were presented to Neil Deoki (DDG Technology) for Sales Excellence, Luke Mulcahy (FlexData) for Technical Excellence, James England (Onel Consulting) as the Rising Star, and Richard Tomkinson (CyberCX) as Data Visionary of the Year.