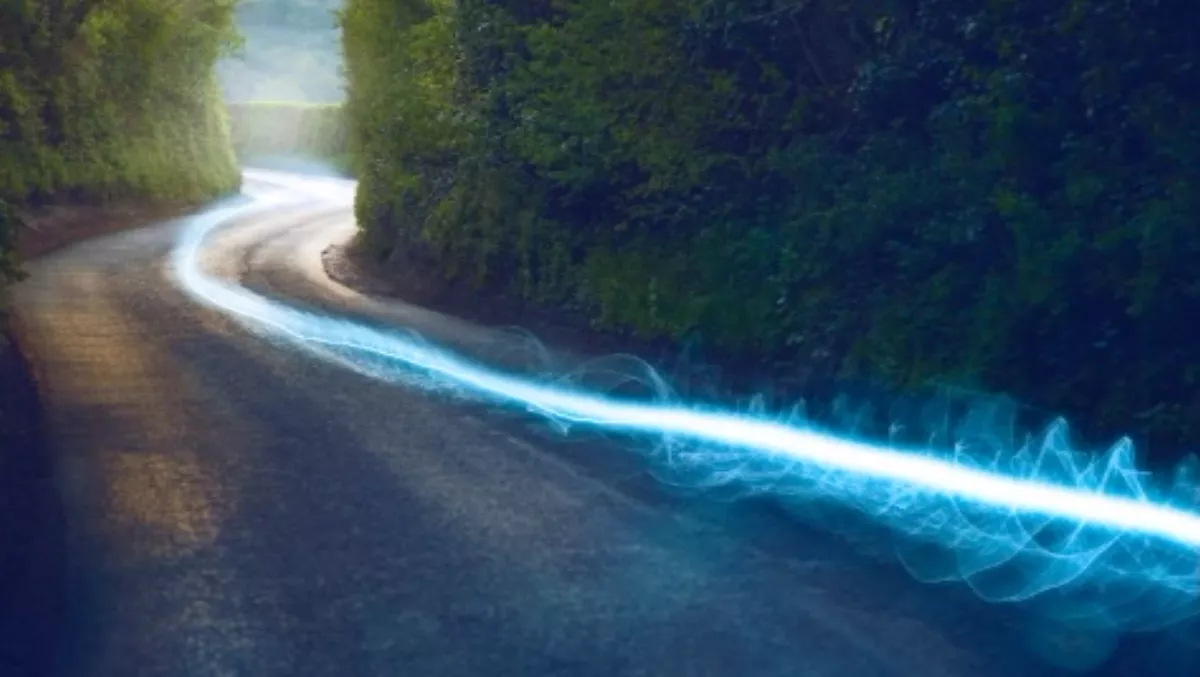 NETSCOUT's Fluke Networks Enterprise Solutions broadens support for 802.11ac
FYI, this story is more than a year old
With Wi-Fi rapidly becoming the preferred access technology among enterprises, consumers and IT teams, portable tools that analyse and troubleshoot both wired and wireless networks are becoming indispensable.
That's according to NETSCOUT's Fluke Networks, who says Wi-Fi networks are quickly becoming the backbone for delivering an optimal user experience.
According to Cisco's Visual Networking Index report, wired devices will account for just 33% of IP traffic by 2019, while Wi-Fi and mobile devices will account for 66%.
"People increasingly judge the quality of a network by wireless access performance. If users experience a slow Wi-Fi network, or they can't connect to it, or they keep losing the connection, their frustration mounts and the entire network becomes suspect," explains Daryle DeBalski, vice president and general manager of Fluke Networks Enterprise Solutions.
Recognising the interdependency of wired and wireless networks, Fluke Networks Enterprise Solutions, a business unit of NETSCOUT SYSTEMS, is rolling out new 802.11ac functionality in two of its most popular portable network analysis and troubleshooting tools, the OptiView XG Network Analysis Tablet and the OneTouch AT Generation 2 Network Assistant.
"A faster wireless technology standard like 802.11ac offers significant upside, but only if IT teams can keep the network running at optimal levels," says DeBalski.
"Our expanded support for 802.11ac gives IT leaders peace of mind, knowing their teams can quickly find and fix any wired or wireless performance issue to maximise end-user experience," he says.
The appetite for Wi-Fi is growing faster than the infrastructure to support it
According to the Wi-Fi Alliance, a non-profit consortium of companies that develop Wi-Fi products and services, more than 42% of the world's mobile data traffic and more than 90% of the world's tablet traffic ran over Wi-Fi in 2014.
At the same time, the number of network-connected devices continues to grow at a staggering rate of nearly 20% by 2016, according to independent research firm Infonetics.
"With the number of enterprise users expected to grow by 10% over the next two years and each of those users more likely to carry one or more connected devices, enterprise organisations are moving quickly to adopt 802.11ac," DeBalski says.
However, upgrading to 802.11ac is not a simple 1:1 replacement of existing 802.11 technologies, he adds.
Everything wireless starts with a wire
"The 802.11ac wireless standard promises to triple the speed of Wi-Fi network connections, but unless the entire network infrastructure (both wired and wireless) can handle those speeds, end users aren't likely to experience the full benefit of 802.11ac," DeBalski explains.
"Organisations upgrading to the faster standard need a holistic way to plan, analyse and troubleshoot the entire network infrastructure, rather than relying on multiple point solutions to test separate components of the network," he says.
Fluke Networks Enterprise Solutions puts organisations back in control of the performance of their entire IT landscape and the user experience it provides—regardless of whether services are running on wired or wireless networks.
The OptiView XG is the first tablet specifically designed for the network engineer. It automates root cause analysis of both wired and wireless network and application problems, saving the engineer significant time and effort.
The new version of OptiView XG comes with the full suite of AirMagnet Mobile tools already built in, letting XG users leverage the industry's premier wireless network planning, deployment, troubleshooting, and security solution in combination with the market leading wired analysis capabilities.
The OneTouch AT is an automated handheld tester that network technicians use to troubleshoot both Ethernet and Wi-Fi network performance in real time by validating connectivity, service availability and path performance.
Both products are rugged, portable devices, letting IT teams connect, analyse and troubleshoot issues from anywhere—from their desk, in the data center or at an end user's location—using a single, integrated wireline and wireless portable tool. This lets network engineers and technicians alike:
· reduce IT costs, simplify workload, and minimise user complaints with instant answers and guidance on security, performance, and voice issues
· simultaneously validate wired and wireless infrastructure performance, mirroring the actual experience of end users
· speed detection, location and resolution of faults, freeing up IT teams to work on other initiatives.
The OptiView XG Network Analysis Table and OneTouch AT G2 Network Assistant with new 802.11ac functionality are available now.
For more information about Fluke Networks Enterprise Solutions support for 802.11ac, click here.
Related stories
Top stories