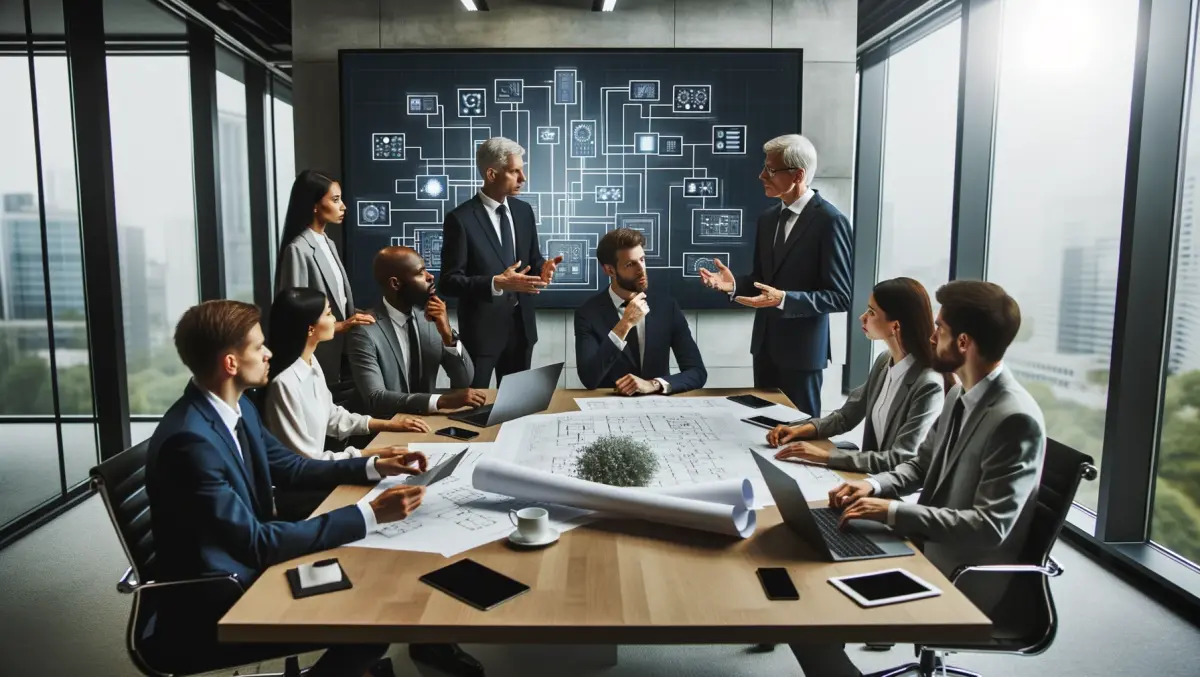 SDN from Allied Telesis providing huge benefits for enterprises
FYI, this story is more than a year old
The rise of software-defined networking (SDN) has seen monumental changes made to the cloud and data centers worldwide, but are you aware of the benefits SDN can have for enterprises?
At its core, SDN is an 'approach to networking in which control is decoupled from hardware and given to a software application called a controller'.
While there is a lot more to it than that, SDN has generated a huge amount of interest and excitement because of its great potential.
Implementing centralised software control of the enterprise network allows:
Rapid reconfiguration in changing circumstances—such as security breaches, fluctuating traffic loads and sudden topology changes
A mechanism to dynamically translate organisational policy into network behaviour
A standardised interface for interaction with network devices, which generates opportunities for creating new applications to control and monitor both your network, and the activity of users and devices
Operational cost savings from network management task automation
It is clear that SDN is a maturing technology. It will steadily change the way that networks operate over the coming years, delivering ever more flexible and dynamic data networks. Allied Telesis have embraced this technology to enable organisations to simplify network management, improve security, enhance the user experience, and save costs—right now.
"SDN networking by itself is an enabler that needs to be incorporated with other components to provide a proven SDN solution for the customer," says Paul Batchelor, Allied Telesis managing director for New Zealand. "We are working with a number of large corporate and government customers and major software vendors in Japan to provide useful SDN business applications."
Allied Telesis just released (January 2016) their new SDN code for New Zealand enterprise, corporate and government organisations and already the user feedback has been positive.
"The end user feedback on our SDN code is that it is very flexible and user-friendly, as other vendors often lock you down as to what you can do and how you use it," affirms Batchelor.
This is in addition to the ability to run on selected Layer 3 switches - most importantly on Edge as well as Core switches, while much of the competition has SDN on high-end, large switches only.
To make the SDN technology more accessible to enterprise, corporation and government organisations, Allied Telesis have taken a unique two-fold approach with Allied Telesis Management Framework (AMF) and OpenFlow.
The AMF technology focuses on providing the required network management advances. By embedding management intelligence into the network itself, AMF automates management tasks, like backing up network device configurations and software images, adding new units to the network, replacing failed units with new units, making configuration changes to multiple units and rolling out a firmware upgrade.
In addition to operating seamlessly across large networks distributed over several sites, AMF greatly reduces the time and error risk involved in performing repetitive configuration tasks across multiple network nodes.
The second part of the Allied Telesis SDN offering is OpenFlow. Embedding an OpenFlow control interface into the Allied Telesis network equipment opens the door to bringing standardised SDN applications into the Enterprise environment.
The innovative combination of AMF and OpenFlow represents a highly effective foundation upon which to build comprehensive Enterprise SDN solutions.
For nearly 30 years, Allied Telesis has been delivering reliable, intelligent connectivity for everything from enterprise, corporate and government organisations to complex, critical infrastructure projects around the globe.
In a world moving toward Smart Cities and the Internet of Things, networks must evolve rapidly to meet new challenges. Allied Telesis smart technologies ensure that network evolution can keep pace, and deliver efficient and secure solutions for people, organisations, and "things"—both now and into the future.
If you'd like to learn more about SDN for enterprise, corporate and government organisations, you can view the dedicated PDF (A Migration Path to Software-Defined Networking (SDN) in an Enterprise Network) here.
To view the Allied Telesis website and see the solutions they could offer your organisation, click here.
Related stories
Top stories