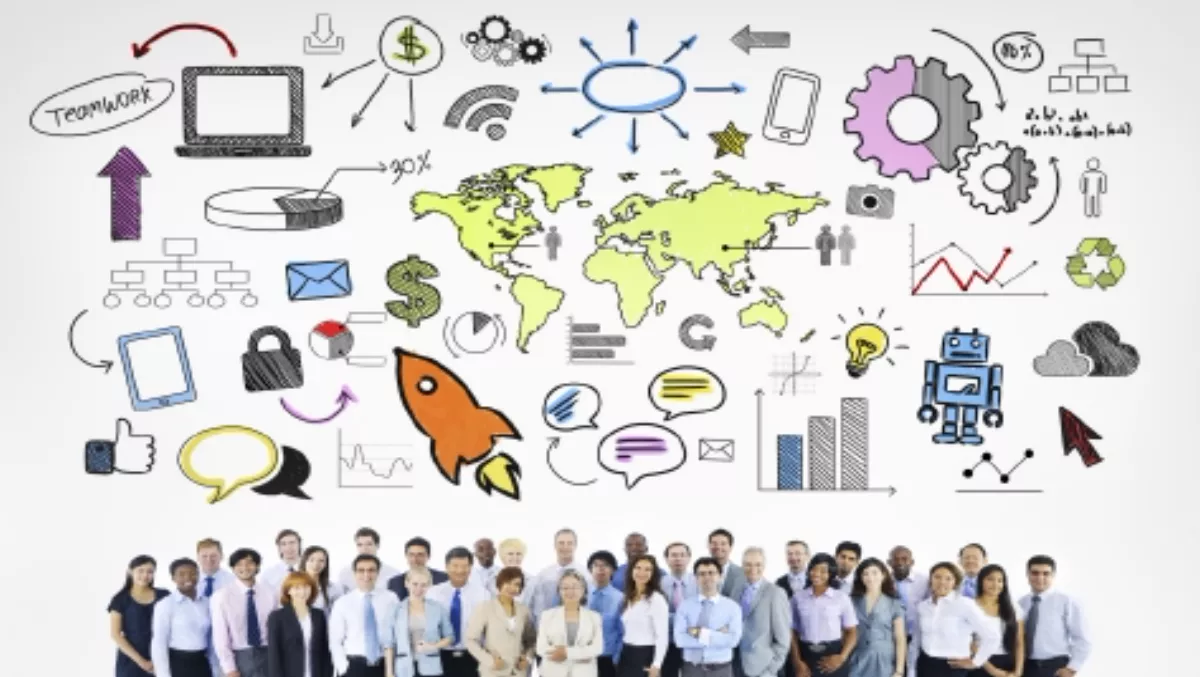 Smart sets the bar high for collaboration
By Heather Wright,
24 Oct 2014
FYI, this story is more than a year old
Westcon Imagine 2014 - Smart by name, and Smart by nature, Smart Technologies is upping the ante with collaboration tools it says upends disengagement and frees staff from unproductive meetings.
The collaboration solutions provider's products reach across business, government and education markets, offering a range of products designed to ensure meetings are intuitive, productive and collaborative, allowing everyone to contribute, whether participants are on-site or joining remotely.
The company recently introduced Westcon Group as a value-added distributor of Smart Enterprise collaborations solutions across New Zealand and Australia, with plans to build on its 20-year history of serving the region.
Westcon Group is offering reseller partners in the region access to Smart Visual Collaboration solutions, working to provide comprehensive sales, installation and services for customers, while also developing new and extendex enterprise offerings.
"Unified communications is a critical requirement for any business, with a proven ability to boost workplace productivity and efficiency — and Smart Technologies is at the heart of this transformation," Dolp Westerbos, CEO, Westcon Group, says.
"Westcon Group is dedicated to helping resellers leverage this opportunity via our deep technology expertise in unified communications and unmatched knowledge of the channel, as evidenced by our successful relationship with Smart in other regions across the globe."
The growing relationship sets the stage to better meet the expected in crease in demand for business communication and collaboration solutions.
Neil Gaydon, President and CEO, SmartTechnologies, says Smart Visual Collaboration Solutions focus on freeing knowledge workers from traditional meeting room experiences.
"That process is more effective with a value-added distribution model which expands new markets and allows customers to unleash their productivity."
The Smart Visual Collaboration Solution, features the innovative 'unbound workspace', using Smart Board interactive flat panels to enable levels of content 'never seen before', the company says.
"Whether in a hallway brainstorming session, a meeting room or in a remote location, you have the ability to simply pick up a pen or use your finger to work collaboratively with complex visual data.
"That way, everyone can contribute to the meeting, upending disengagement and freeing knowledge workers from unproductive meetings."
The combination of Smart interactive flat panels and Meeting Pro software make Smart Enterprise solutions easy-to-use, with meetings starting with the touch of a finger. Among the innovations Smart claims are the Smart Room System for Microsoft Lync and the Smart kapp digital capture board, a new product category for the enterprise market, which Smart claims revolutionises the inefficient dry-erase board.
Smart kapp allows users to write, draw and capture ideas using dry erase Smart ink markers, just like the old school dry-erase board. Work images can be instantly saved, converted to PDFs and sent to anyone, anywhere.
Smart kapp technology dramatically improves collaboration for people in remote locations as well, giving them the ability to follow the evolution of ideas in a Smart kapp session in real time with iOS or Android devices able to save content as snapshots and share work in real time the company says.
For more information visit www.smarttech.com