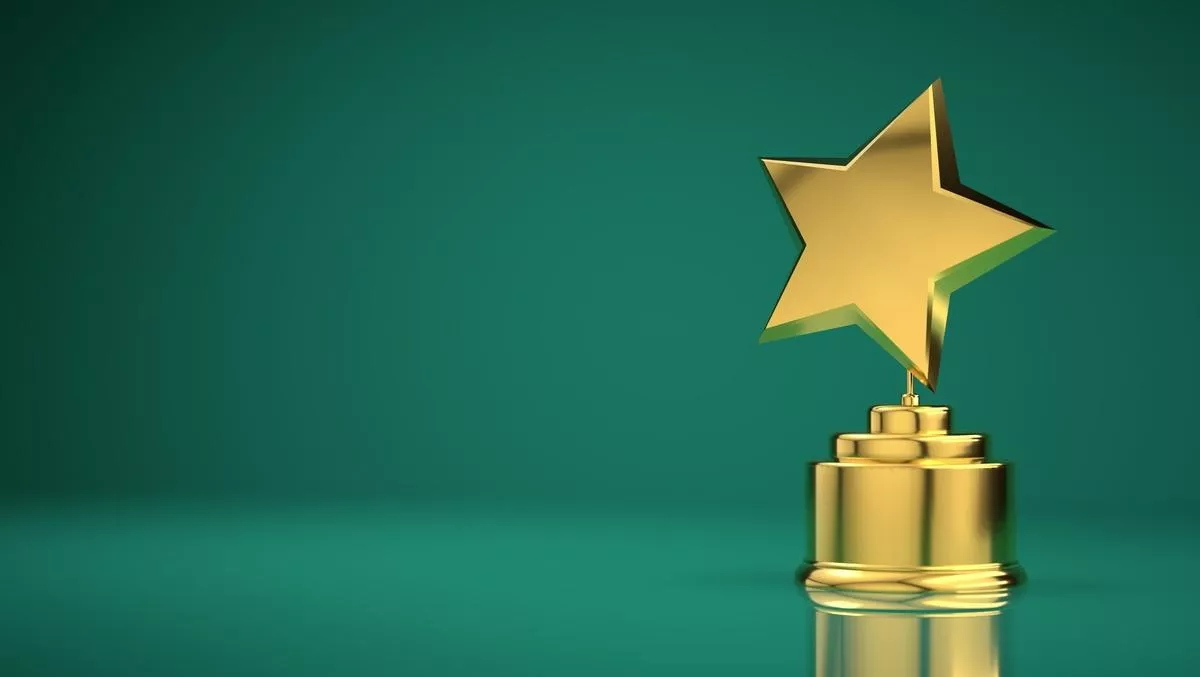 Spark, CCL awarded APAC growth partner of the year awards for Fortinet
FYI, this story is more than a year old
Fortinet has jointly recognised two businesses within the Spark Business Group, CCL and Spark, as Growth Partner of the Year for the Asia-Pacific region in its Partner of the Year Awards.
Announced during the company's Accelerate 2021 Digital Edition event, the Fortinet Partner of the Year Awards acknowledge Fortinet's distributors and partners worldwide and their commitment to supporting customers using Fortinet solutions.
According to Fortinet, the companies awarded APAC Growth Partner of the Year have leveraged their customers' digital transformation requirements to increase their product and service offerings, thereby meeting customer demands and simultaneously growing their business.
"It's a testament to our partnerships in New Zealand that two of our largest partners in the region have been awarded APAC Growth Partner of the Year, actively working to expand into spaces with high market demand," says Jon McGettigan, regional director, Australia, New Zealand, and the Pacific Islands, Fortinet.
"Fortinet works closely with CCL and Spark in New Zealand, forming true partnerships that are built on a strong foundation of trust and collaboration," he says.
"Spark has worked tirelessly with Fortinet to grow the footprint in enterprise, while CCL has developed more opportunities in higher education and growth for Fortinet's Security Fabric across New Zealand."
Spark was awarded APAC Growth Partner of the Year for its agile approach to market, supporting vendors and redefining how to bring products into the market. McGettigan says Spark has championed Fortinet in New Zealand over the past year, with key customer wins in the enterprise space and by facilitating significant growth in software-defined wide area network (SD-WAN).
Michael Stribling, tribe lead for managed services, Spark, says Spark's partnership with Fortinet continues to grow and develop.
"We are excited to be recognised as Fortinet's APAC Growth Partner of the Year and eager to see what the future holds for our partnership as we work with Fortinet to build a more secure digital future for our clients," he says.
CCL was awarded APAC Growth Partner of the Year for its growth in the small and medium business (SMB) space, managed firewall service for government and enterprise, and supporting the growth of Fortinet's Security Fabric in the region. CCL has also secured significant wins in the tertiary space and continues to demonstrate growth in the cloud security environment.
Richard Hansen, director portfolio services, CCL, says, "CCL is thrilled to be awarded Fortinet's APAC Growth Partner of the Year for our work with the Fortinet team in New Zealand.
"In an ever-changing threat landscape, we appreciate working with like-minded partners to help protect our clients and their organisations."

Related stories
Top stories