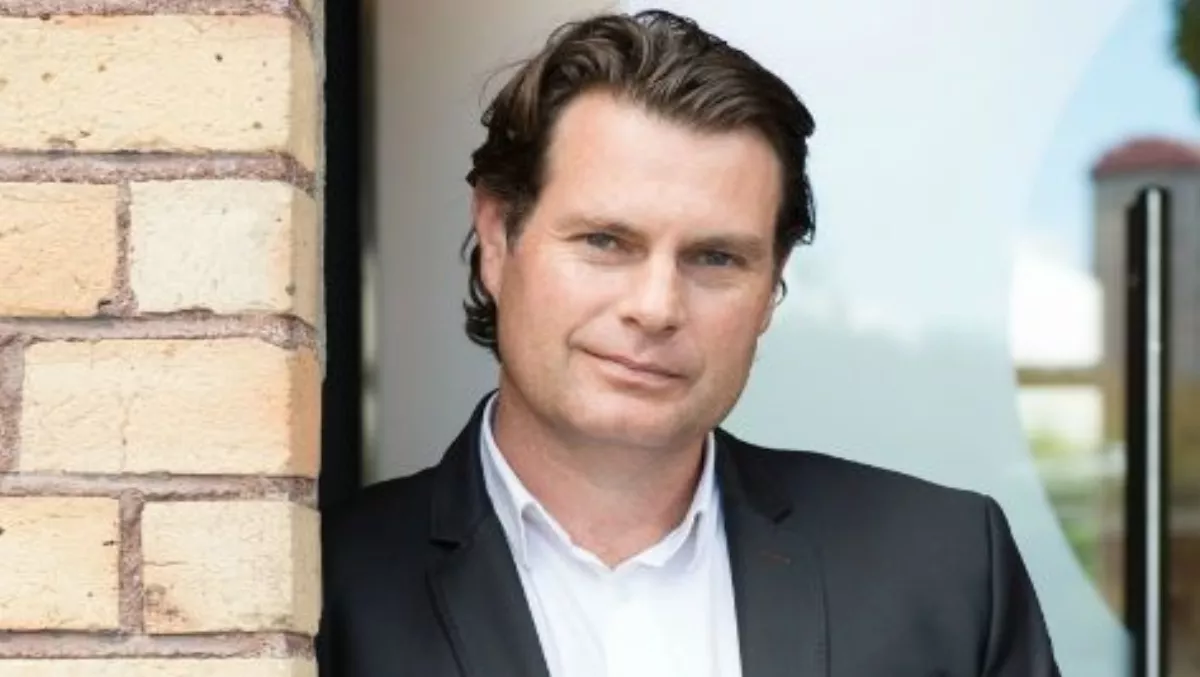 VMob shifts headquarters to the US, seeks main board NZX listing
By Pattrick Smellie,
Wed 12 Aug 2015
FYI, this story is more than a year old
VMob, the NZAX-listed mobile technology company, is shifting its headquarters to San Francisco, planning to shift from the NZAX to the main board of the NZX listing, and raising about $5 million in a private share placement.
The company's mobile marketing platform delivers personalised, location-based promotional offers to mobile phone users on behalf of major brands to increase sales.
At its annual meeting in Auckland today, company chairman Phil Norman said the board thought it was critically important that VMob had a stronger presence in the US to build market awareness, interest from strategic investors, and be closer to its large enterprise customers.
"Considering all these factors, our board has decided that the company's head office will be relocated to San Francisco. All customer facing activity will be driven from there but software development, operations and back-office functions will remain in New Zealand," he said in a statement.
Chief executive Scott Bradley will permanently relocate to the US from September and other management team members to be based in San Francisco will include the senior vice president for global sales and a yet-to-be appointed chief marketing officer. Bob Drummond's role as chief operating officer will expand to include responsibility for all New Zealand-based activities.
The company said last week it had pushed out its planned ASX listing due to on-going commercial negotiations and so that management can focus on business momentum.
Today, Norman said the initial motivation to list on the ASX was driven by board frustration at the valuation the company while listed on the NZAX, the secondary board that is to be phased out in favour of the new NXT market within the next two years.
Norman said he didn't favour shifting VMob to the NXT market.
"In particular, this market is yet to garner mainstream broker support, only has one company listed on it, and therefore, offers virtually no liquidity for our shareholders, a reasonable proportion of which are based in Australia. A move to the NXT market would not have been value-enhancing or in the best interests of shareholders," Norman said.
The board said it had deferred a dual listing on the NZAX and the ASX because this had proved a difficult exercise. It hadn't been done before and it was hard for Australian investors to trade NZAX listed securities electronically.
Instead, given the company's strong international growth prospects, the board is now considering moving from the NZAX to the main board of the NZX and will consider a dual listing on the ASX at a later point.
Given the company needs additional working capital before the end of the year, which it had hoped to raise in an Australian IPO, it is now planning to undertake a further private placement in New Zealand and Australia targeting qualifying investors. Most of the around $5 million to be raised will be used to speed up the company's US push.
"The board is conscious of the dilutionary impact of a further capital raising on existing shareholders, but the new capital is essential to enable the business to capture the opportunities that our team has worked so hard over the past few years to create," Norman said.
The company has already raised $2.17 million of new capital from investors during the 2015 financial year and a further $3 million in a private placement and $377,000 from existing investors.
VMob has reported annualised committed monthly revenue (ACMR) of $4.5 million as at July 31, a 41 percent increase on the $3.2 million as at Mar. 31. ACMR is a common measure of business growth in the software-as-a-service industry and represents contracted monthly recurring revenue, recognised in this case in the month of July, and multiplied by 12.
VMob said the growth in ACMR continues what has already been a strong year, including gaining 7-Eleven in Australia, IKEA in Sweden, McDonald's Korea, McDonald's USA as a customers, along with a global agreement with McDonald's Corporation.
The top 250 retailers in the world have annual sales of over $4.4 trillion, of which only 6 percent are online. VMob's strategy is focused on this segment of the retail market, targeting global brands.
The company reported a 474 percent increase in revenue for the year ended Mar. 31, at $2.94 million, and a net loss of $4.39 million.
By Fiona Rotherham