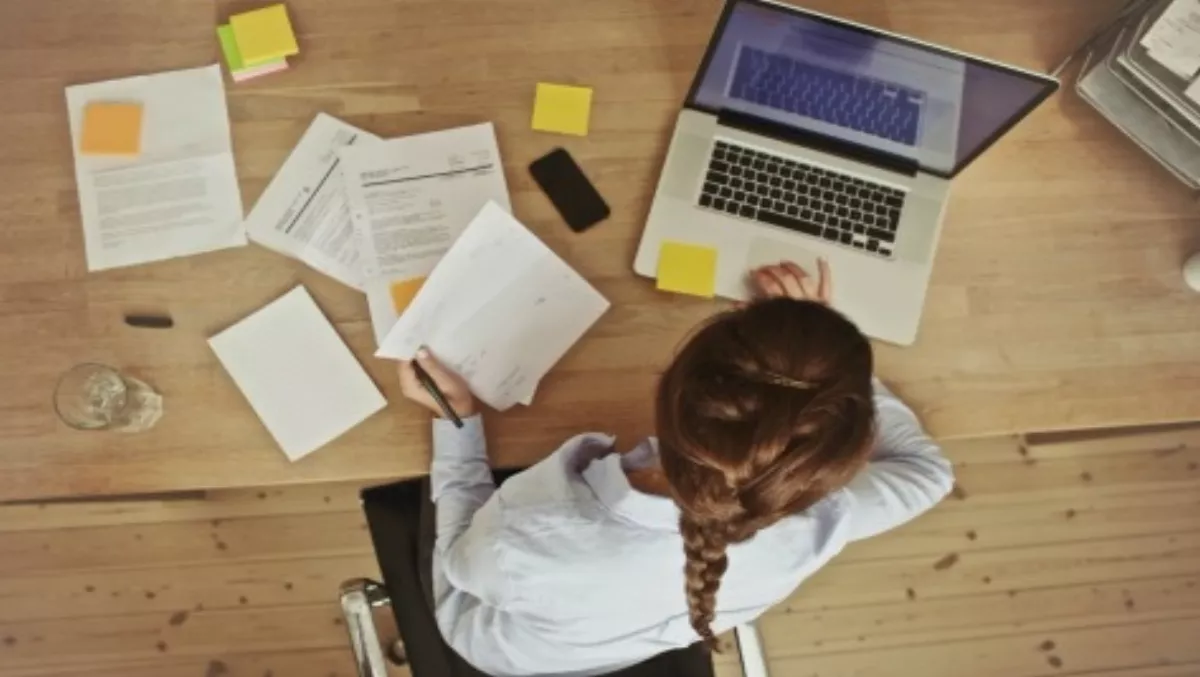 10 great reasons to embrace remote working
FYI, this story is more than a year old
It's better for you and your employer if work can be something you do, rather than somewhere you go.
I was looking for a cheesy remote working image for this post; I think we can all agree that I succeeded. But, stock photo ridiculousness aside - there are some serious benefits to having the technology in place to work from anywhere.
Technology is no longer a barrier to remote working, with cloud and mobility solutions like Microsoft Office 365 being affordable and viable for businesses of any size.
By embracing remote working you can expect to:
1. Be more productive as shown in ConnectSolutions research, with 77% of remote workers reporting increased productivity. You will also be setup to work in isolation when the work requires it, one of they key topics I explored inThe truth about working from home.
2. Save time by reducing daily travel - with those of us in Auckland spending on average of 12 days a year in traffic. Flexible workers can also make effective use of downtime on public transport, at the airport, between meetings or at a cafe.
3. Save money spent on commuting costs, currently estimated at 4% of our take-home pay in New Zealand. Businesses save as well - an average of $10,000 per year per remote working employee.
4. Be happier with remote workers reporting more exercise, healthier eating and even better sleep. Commuting has also been proven to reduce well-being - "Commuters have lower life satisfaction, a lower sense that their daily activities are worthwhile, lower levels of happiness and higher anxiety on average than non- commuters."
5. Have a better work / life balance by fitting work into what you do, rather than making your life revolve around work. This means parents with young children or people nearing retirement age get the flexibility they need to be able to work.
6. Reduce risk of being unable to work because of disaster, power cut, or anything that makes your office unavailable. As we found in the aftermath of the Christchurch earthquake, remote working can be a massive advantage in a disaster.
7. Have more options as remote workers can be employed by companies they couldn't if they had to be in an office in another city or even country. This is also be a way that businesses can address the growing skills shortage.
8. Save the environment by reducing your carbon footprint so that we start to justify our "clean green" image. This is before TaxiBots take over and remove 9 out of 10 cars on our roads today.
9. Reduce stress with 53% of remote workers reporting a reduction in stress. You could even move to a small town to get the lifestyle benefits associated with a slower pace of living.
10. Be more responsive to your customers and colleagues, by not just being more contactable - but also being as effective anywhere as you are when you're at your desk.
Every business can benefit by allowing remote working
For most office workers, adding flexibility to our working environment provides compelling benefits for not just us - but for our employers too.
Businesses benefit by having a broader pool of skilled workers to choose from, happier staff and bottom line savings. The technology required used to be prohibitively expensive or complex - but it's not anymore, it's readily available for businesses of every size.
As more millenials and digital natives enter the workforce (people who have never known a world without the internet) the pressures to use the flexibility of cloud and mobility solutions is only going to grow.
David Reiss is a thought leader at Spark Digital. He writes about digital transformation, innovation and disruption on LinkedIn. You can follow him here.
Related stories
Top stories