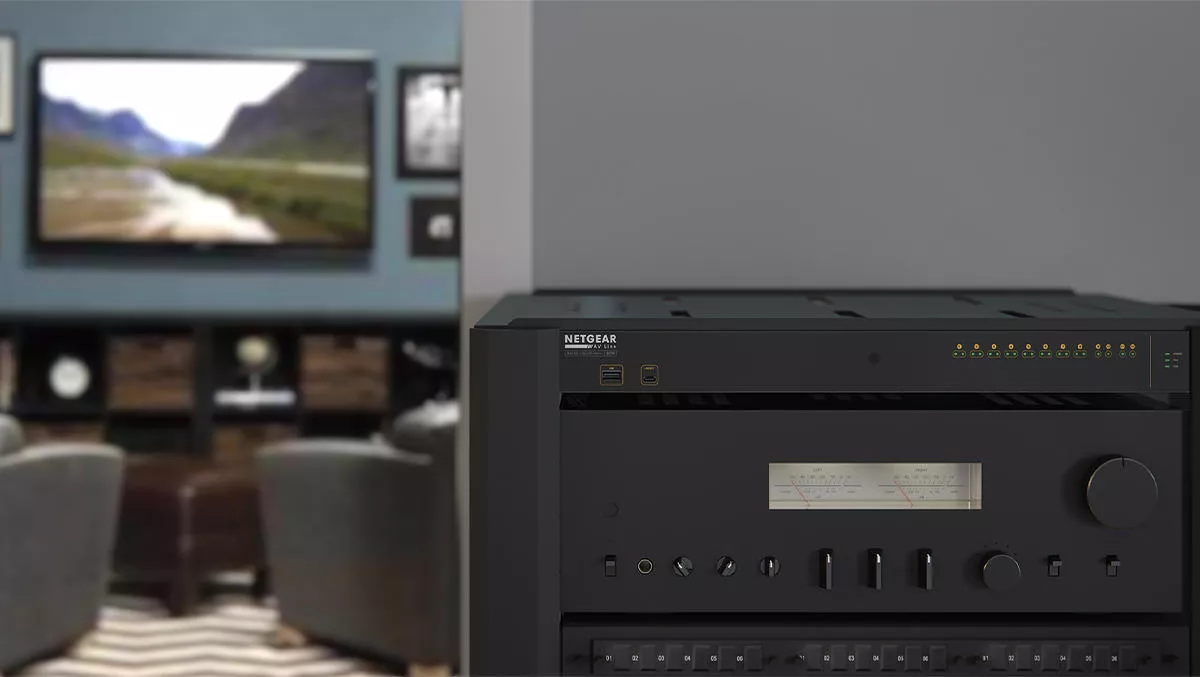 10 things you didn't know about NETGEAR
FYI, this story is more than a year old
Users could be forgiven for knowing NETGEAR only as a key player in consumer solutions, having success with brands like Orbi and NIGHTHAWK. That the company is also an industry leader in SME networking solutions is perhaps a lesser-known fact.
NETGEAR has been powering businesses with intuitive WiFi and networking solutions for more than two decades, and says it has no plans to stop innovating in the future.

Here are 10 more facts about NETGEAR:
1. The company has enterprise-grade networking solutions at an SMB price point. This includes a variety of switches, even up to 100Gb ports, wireless access points and mesh systems, a business router, and network storage solutions.
2. A quarter of a century ago, NETGEAR introduced unmanaged switches with LEDs in the jacks. Now, the company is the global leader in unmanaged and smart switching for small and medium businesses.
3. NETGEAR has the most extensive range of PoE switches, from unmanaged to fully managed with layer 3 10Gb switches. The comp features over 50 PoE switches with PoE, PoE+, Ultra60PoE++ and Ultra90PoE++ power. It also provides PoE budgets ranging from 19W to 1440W to power any home office or business deployment.
4. NETGEAR constantly innovates in PoE switches with auto-balance, FlexPoE, advanced per port PoE controls and Uninterrupted PoE++ features. FlexPoE features upgradable PoE budgets, with optional power adapters without having to buy a new switch. Users can leverage advanced PoE controls for PoE scheduling, resets and monitoring with NETGEAR Insight, and keep PoE devices on even during firmware upgrades or software reboots of the switch with uninterrupted PoE in PoE++ models.
5. NETGEAR has been providing a state-of-the-art cloud management solution for four years. Here are some of the key milestones throughout the years:
2017: Insight mobile app for Local Network first introduced on NETGEAR wireless access points, switches and storage devices
2018: Insight device and network management became available on the web and mobile platforms, and three different subscription models were introduced: Insight Basic, Premium and Pro
2019: Introduction of Insight Services focusing on secure access such as Instant Captive Portal and Insight continued to deepen centralised device and network setup and configuration features
2020: Insight expanded features to support high-density wireless deployments and offered Insight for WFH employees with 1-Year of Insight included to help remote workforce management during COVID-19.
6. Independent testing labs rate NETGEAR Cloud management and fully managed switches above the competition. Miercom rated NETGEAR Insight Wireless cloud solution above its competitors, and Tolly Report rated the NETGEAR M4300 above Cisco and HP Aruba switches.
7. The company provided the first commercial-grade networking and mesh system in one single device. Instant mesh allows for wire-free installations between wireless devices for easy setup and wider range and coverage, and is available for WAC540, WAC564, WAX610, and WAX610Y.
8. NETGEAR was first to introduce SMB WiFi 6 access points and mesh systems, which is 40% faster than the previous WiFi standard WiFi 5 and provides four times more coverage for high-density deployments.
9. NETGEAR is a founding member of the SDVoE Alliance and is continuing to educate the industry on AV over IP. The SDVoE Alliance (Software Defined Video over Ethernet) is "a nonprofit consortium of technology providers collaborating to standardise the adoption of Ethernet to transport AV signals in professional AV environments, and to create an ecosystem around SDVoE technology allowing software to define AV applications".
10. NETGEAR was first to introduce AV focused 10Gb and 1Gb Fully Managed switches, creating a dedicated line of AV switches with integrated AVB. The AV over IP switches are pre-configured for instant installation, with the company's ProAV design team providing free design for AV over IP installations and projects.
To get in contact with NETGEAR, email Carla Thornton at carla.thornton@netgear.com