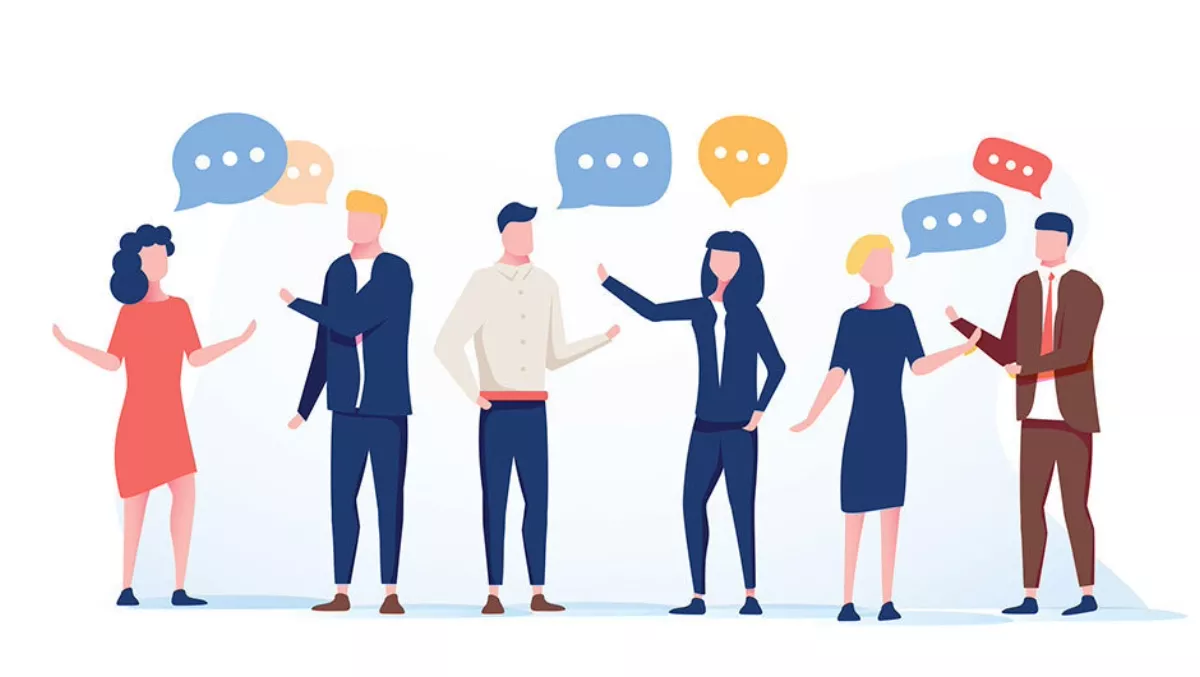 14 partner and customer reactions to Red Hat's Enterprise Linux 8 announcement
Wed, 8th May 2019
FYI, this story is more than a year old
By Sean Mitchell, Publisher
The latest version of Red Hat's Enterprise Linux operating system has been announced. Read the full story here.
Below is a round up of key industry reactions:
Kevin Ichhpurani, corporate vice president, Partners Ecosystem, Google Cloud
"Google Cloud and Red Hat are deepening our collaboration to enable enterprise-grade solutions for customers with the availability of Red Hat Enterprise Linux 8 on Google Cloud. We're excited to bring together our innovative technologies and services to help even more businesses gain the benefits of cloud.
Arvind Krishna, senior vice president, Cloud and Cognitive Software, IBM
"As companies enter the next phase of their cloud journey, they need a hybrid cloud strategy that incorporates their own data centers with multiple private and public clouds in an open and secure way. IBM and Red Hat have been working together for more than 20 years to drive innovation through open source, first with IBM serving as an early supporter of Linux, helping to develop and grow it for the enterprise, and more recently to bring Kubernetes and hybrid cloud solutions to customers.
Ashish Nadkarni, group vice president, Infrastructure Systems, Platforms and Technologies Group, IDC
"Enterprises need to build and modernise their infrastructure upon a more secure, stable, high- performing platform. Red Hat Enterprise Linux is the foundation for the enterprise hybrid cloud, designed to scale to meet the needs of organisations today and tomorrow with the same user experience regardless of the underlying infrastructure.
John Gossman, distinguished engineer, Microsoft Azure
"We have seen growth in applications being deployed using Red Hat Enterprise Linux on Azure, including Microsoft SQL Server, for cloud-native, hybrid, and cloud migration scenarios. We're excited to see what customers will create with Red Hat Enterprise Linux 8 on Azure with continued integrated support from Microsoft and Red Hat, as well as the operating system's new capabilities to build applications for workloads like AI.
Arlen Shenkman, executive vice president, Global Business Development and Ecosystems, SAP
"Red Hat Enterprise Linux 8 for SAP Solutions offers high availability capabilities, which are important for SAP workloads, and downtime is unacceptable for business critical applications such as S/4HANA. For more than two decades, we've worked with Red Hat on maintaining a stable, open foundation for SAP applications, helping our customers make smarter decisions, faster, across the hybrid cloud.
Linquan Jiang, general manager, Elastic Compute Service, Alibaba Cloud Intelligence
"As the top public cloud and a leading Red Hat partner in China, we are glad to collaborate closely with Red Hat and be a strategic Red Hat Certified Cloud and Service Provider in the Chinese enterprise IT market. Alibaba Cloud is committed to bringing the next generation of Red Hat Enterprise Linux to our customers to help them with their digital transformation efforts."
Krista Satterthwaite, vice president and general manager, HPE Synergy and BladeSystem
"HPE and Red Hat lead the way in providing Linux solutions that help cut costs, reduce complexity, and increase performance for both physical and virtual environments. Together with HPE and Red Hat Enterprise Linux 8, customers can run confidently with a tested combination of hardware and software solutions coupled with a single-vendor experience from the total enterprise technology stack to hybrid cloud."
Imad Sousou, corporate vice president, Architecture, Graphics and Software Group; general manager, System Software Products, Intel
"Building on our history of collaboration spanning the past 20 years, Intel and Red Hat worked closely to optimise Red Hat Enterprise Linux 8 for Intel technologies. Together, we enabled key Intel features and products including Intel® Optane™ DC Persistent Memory and Intel® Deep Learning Boost technology, helping deliver the performance required for next-gen AI and machine learning workloads. Intel looks forward to seeing how customers will use the combined power of Intel technologies and Red Hat Enterprise Linux 8 to accelerate their digital transformation initiatives, whether on-premises, in the cloud, or in open hybrid cloud deployments."
Doug Fisher, senior vice president and Chief Operating Officer, Lenovo Data Center Group
"As IT organisations continue their digital transformation and more businesses adopt hybrid cloud computing, customers need solutions built to handle today's most challenging workloads that can also scale to accommodate future business growth and IT needs. Lenovo ThinkSystem and ThinkAgile solutions running Red Hat Enterprise Linux 8 provide a scalable and more secure foundation for driving business forward, reducing costs and minimising complexity in the data center."
Shailaja Shankar, vice president, Engineering, McAfee
"To stay ahead of the dynamically changing threat landscape, it is imperative that solutions and platforms that businesses rely on are secure from day one. Our customers utilise a diverse set of devices and operating systems in their environments and McAfee takes great pride in ensuring that our customers are protected across all these devices. We are proud to provide zero day support for Red Hat Enterprise Linux 8 and look forward to ensuring that our joint customers are protected from the very first day on this exciting new Red Hat release."
Tibor Incze, technical lead, Red Hat Enterprise Linux, Datacom Systems Ltd
"The capacity for Red Hat Enterprise Linux 8 to not only run multiple versions of the same application or database on a specific operating system but to also have a clear and efficient way to manage them is a significant benefit to Datacom and our customers. As we continue to execute on our internal DevOps strategy, we're also pleased to see improved container capabilities in the operating system and extensive automation, all factors that will help us bring differentiated services to our end users.
Customer reactions:
Fabio Martinez, senior manager, Architecture - Global Deployment, BBVA
"As we work to digitally transform our company to provide more services faster to our customers, we still need to have a stable, more secure operating system underpinning our IT environment. Red Hat Enterprise Linux 8 emphasises providing innovation along with hardened code and security updates, key characteristics for us as we build our cloud-native strategy with Red Hat's hybrid cloud technologies, including Red Hat OpenShift Container Platform.
Jim Nauer, IT engineer, Case Western Reserve University
"Red Hat Enterprise Linux 8 Application Streams will allow us to provide our researchers an OS platform with not only an enterprise support lifecycle, but also access to up-to-date languages and tools in a way that interoperates easily with third-party source code."
Jason Beard, senior Linux administrator, Stream Energy
"The energy market is complex and highly competitive, especially when it comes to being able to deliver updated information as quickly as possible to our customers. As an existing Red Hat Enterprise Linux user, the in-place upgrade capabilities of Red Hat Enterprise Linux 8 provide an opportunity for us to continue answering customer demand without taking systems offline to upgrade the operating system. We are also very interested in the container capabilities presented by Red Hat Enterprise Linux 8, especially as our development environment continues to evolve to drive additional business value.