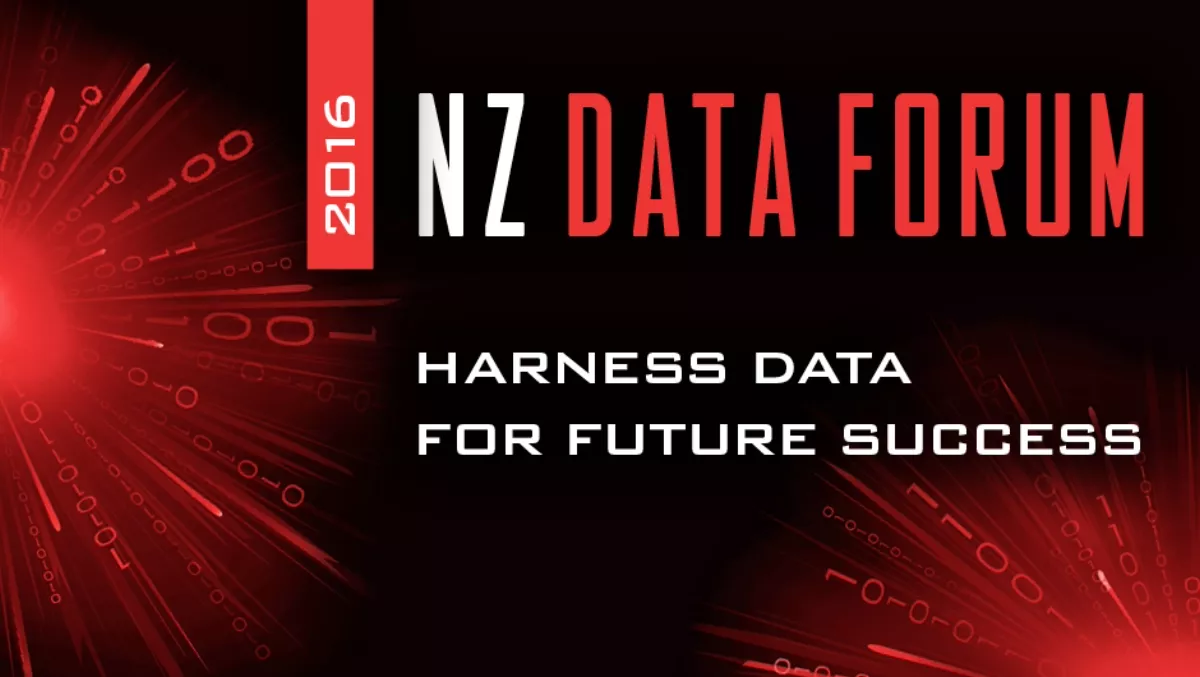 The 2016 NZ Data Forum - want to accelerate your strategy, productivity, capability and performance?
FYI, this story is more than a year old
The 2016 NZ Data Forum is fast approaching.
Provided your home sweet home isn't under a rock, you'll be aware of how the business world has been rapidly transforming due to the usage of data and analytics.
The 2016 NZ Data Forum, brought to you by Conferenz, will break through the hype and complexity, bringing data into perspective by asking the question on everyone's mind: How can we harness data for future success?
The event is inspired by top industry leaders and will aim to develop a deeper understanding of how data impacts businesses and how you can harness it for future success. What's more, it's not just for the IT Department, as senior leaders, strategists, innovators and transformation leaders, among others, will also find it influential for their next steps into New Zealand's data future.
Edward Baker, Cigna big data and analytics consultant and founder of Needles.io, has extensive experience in his field and strongly believes in the powerful potential of data.
"Bigger organisations are generally slower moving in terms of innovation," Baker says. "There are a lot of very clever men and woman in the startup world looking to disrupt industry sectors, like Uber for example. Organisations need to use their data to their advantage - it makes me sad when I see a bunch of very large companies sitting on a gold mine of data to only produce sales numbers internally."
However, Baker affirms that while businesses should certainly be utilising data, it shouldn't become all-encompassing, and finding this balance can be difficult.
"Businesses should also be using data to validate new and existing products, enabling the ability to pursue more investment or fail fast," Baker says. "I don't believe in an entirely data-driven organisation, as that removes the creativity in ideas that come from within - the relationship between creativity and data should be a harmonious one."
This year the NZ Data Forum will focus on how data impacts business by delving into four key areas: Strategy, productivity, capability and performance, where data can drive intelligence-led innovation.
The event will explore a broad array of topics, including:
Predictive analytics
Machine learning
Emerging big data technology
Security
Lean and agile application of data for growth
Deriving real-time insights for quick response
Leaders in this space at the cutting edge of the analytics field will present insights on the industry, as we make the transition toward data-driven business models and prepare for data strategies to enable optimised decision-making throughout the business.
"The biggest influence to any business is their customers," says Baker. "The focus should be more on 'what my customers think about my product or services' - when you align these social metrics with traditional transaction type metrics you open a whole new world."
Don't miss the 2016 NZ Data Forum, open to those who want to transform business through data for future success.
The 2016 NZ Data Forum will take place at the Rendezvous Hotel in Auckland on the 16th of August 2016.
To find out more or to register, click here.
Related stories
Top stories