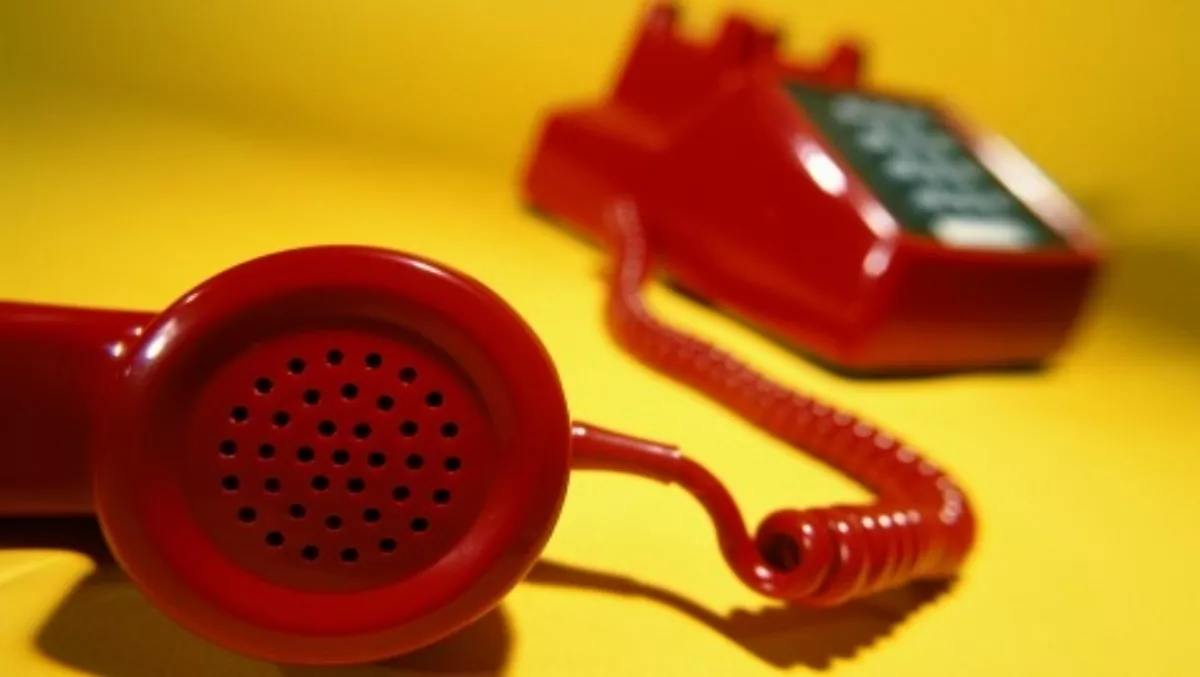 2degrees throws down gauntlet to competitors
FYI, this story is more than a year old
2degrees expects to debut its first bundled offerings following its March acquisition of Snap 'imminently'.
While Stewart Sherriff, 2degrees chief executive, is playing coy on what exactly the bundled plans will include, he says 2degrees will be offering fixed voice calls – via VoIP – from day one for customers big and small.
The Snap acquisition is expected to be finalised this week, with 'lose ends' currently being tied up.
Sherriff says VoIP will ultimately be the way voice is transported, not just for 2degrees, but in general.
"You're going to get voice over LTE coming pretty soon and the landline products we will supply from Snap are all voice over IP, whether it's delivered as a DEC phone on your DSL line or SIP-based coming from the cloud PABX services.
"There will come a time when everything will become VoIP."
All of Snap's fibre/UFB Lightwave home plans include the Snap Plus VoIP phone service as standard and the company also offers the service as an add-on for its other home and business plans.
He says 2degree's bundled offerings will be simple, avoiding the 'quagmire of complication' that often surrounds broadband plans.
"The edict I have given the product development team is to keep this very, very simple and keep a 2degrees flavour to it.
"We have been somewhat disruptive in the mobile environment and I think there's an opportunity to do the same in broadband."
Sherriff says Snap – for whom 50% of revenue comes from enterprise customers – has recently signed a deal with large regional council which will use SIP-based voice services via cloud, eliminating multi-location PABXs.
"It's a virtual PABX on the cloud, and Snap have that product already and I can sell it from day one."
The new deal is one of a number of regional councils Snap has signed up, with the company also a strong player in the district health boards market.
Sherriff says 50% of Snap's revenue is generated from the enterprise segment, with the company developing 'complex, sophisticated, bespoke solutions for multi-location environments such as hospitals and regional councils'.
"They're very much playing in the enterprise space right now and it allows us to segue into that market by providing the suite of products they provide and adding mobile on there."
Sherriff notes that Snap also has a consumer base and the combined company will superimpose both customer databases to see which portion have services from both companies. "And the ones that don't we will obviously target in the near future."
He says the SME market will also be a key target for the combined entity going forward.
"Our business plans are very easy to understand and suit small business. And Snap's products fall very much into that sweet spot as well, so we can provide them with the fixed lines, broadband and PABX-like services on the cloud, which can be translated not only to your landline, but your mobile phone.
"That gives us a huge degree of flexibility to go solve a customer's telecommunications needs.
"We can go in and be a solutions architect to help them with either bespoke solutions or out of the box product that suits 10 person or below environments."
Sherriff says 2degrees will be the prominent brand going forward, with the Snap brand disappearing.
He says a lack of brand awareness for Snap outside of Canterbury – 'if you talk to someone in the North Island not in the [telco] industry, they probably think Snap is a fitness brand', he quips – allows company to come out quickly with a branded 2degrees product nationwide.
Sherriff says his development team is also working on content to add to the bundled deals, though he declines to comment on what form that content will take.
"It will be all the usual suspects, but we're looking to be a little disruptive and bring something unique to the market," he says.
And sounding a warning to his competitors, Sherriff notes, "Now we have our own fixed products we will be a lot more competitive."
Related stories
Top stories