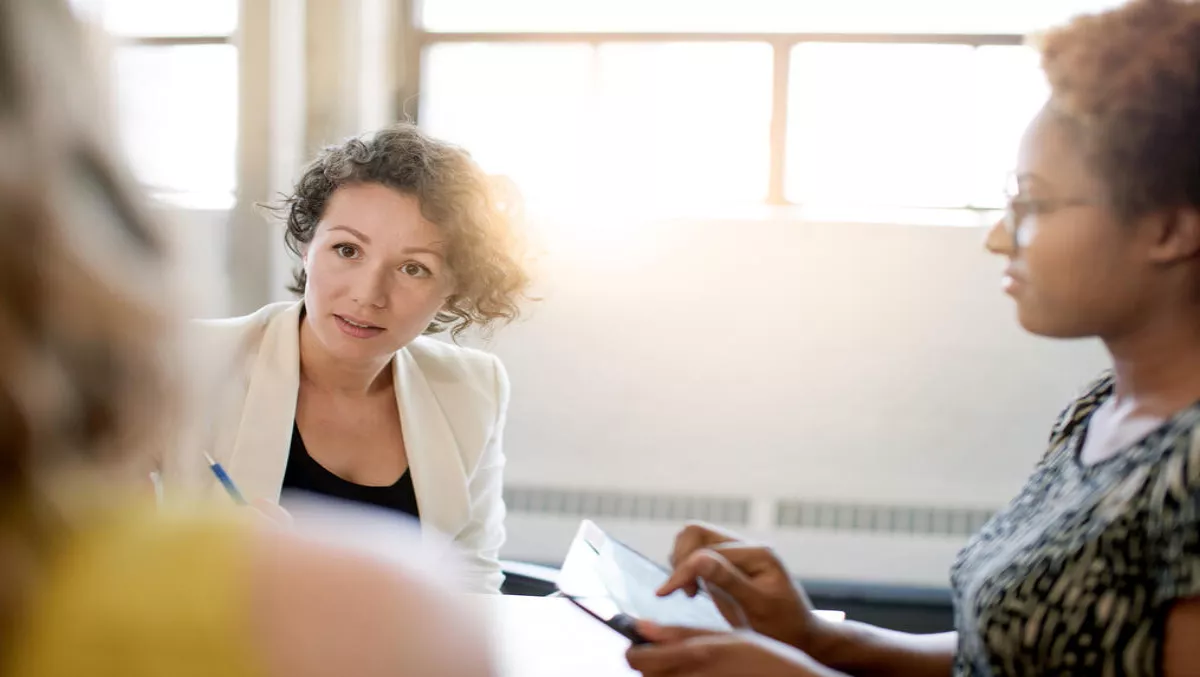 4% of CEOs & board chairs are women - Diversity, still a problem for corporate boards
FYI, this story is more than a year old
The fifth edition of Deloitte Global's Women in the Boardroom: A Global Perspective publication was released last night and the results are troubling.
The research shows that women are still largely under-represented on corporate boards worldwide. The publication explores the efforts of promoting gender diversity in the boardroom across 64 countries.
Women hold just 15% of board seats worldwide with 85% of boardroom seats occupied by men. However, the research claims these numbers show a modest progress from the 2015 edition of the report.
Peter Gulliver, Deloitte New Zealand partner, says that for the first time, the publication includes a region-by-region analysis of the relationship between corporate leadership and diversity.
Gulliver says that as the number of female CEOs and board chairs climb, the percentage of women securing top leadership roles is very low, with women holding only 4% of CEO and board chair positions globally.
The Women in the Boardroom report includes a small sample (18) of New Zealand companies.
The research shows that in New Zealand 28% of board seats and only 11% of board chairs are held by women.
None of the companies analysed have female CEOs.
"The New Zealand Census of Women on Boards 2017, published last month by AUT professors Judy McGregor and Stevie Davis-Tana, shows that the number of women on the boards of NZX top 100 companies has climbed above 20% for the first time, with over 22% of board members now women," continues Gulliver.
According to AUT, the number of female board chairs and CEOs of the top 100 companies have not changed since 2012; the numbers remain at seven and three respectively, says Gulliver.
"Given the correlation between women leaders and female board representation, these last two statistics, along with the fact that none of the Kiwi companies analysed for Women in the Boardroom have a woman CEO, are particularly concerning," he adds.
Gulliver concludes, "bridging the gender divide in the workforce is not only a matter of fairness, but also of effective governance and inclusive economic growth.
Additional findings from the research include:
Boardrooms across the Americas are not highly gender diverse
In the US and Canada, only 14 and 18% of board seats respectively are held by women. The percentage of female board chairs has not progressed, remaining at under 4% in the US and dropping to 5% in Canada.
In Latin and South America overall, only 7% of board seats are held by women and 2% of board chairs are women.
Progress across Europe varies
Norway, the first country to ever introduce a gender quota, has the highest percentage of board seats held by women (42%), although only 7% of board chair positions are held by women.
In the UK, 20% of board seats and 3% of board chair positions are held by women.
Asia lags behind other regions
At 8%, gender diversity in some of Asia's leading economies is the lowest compared to other parts of the world.