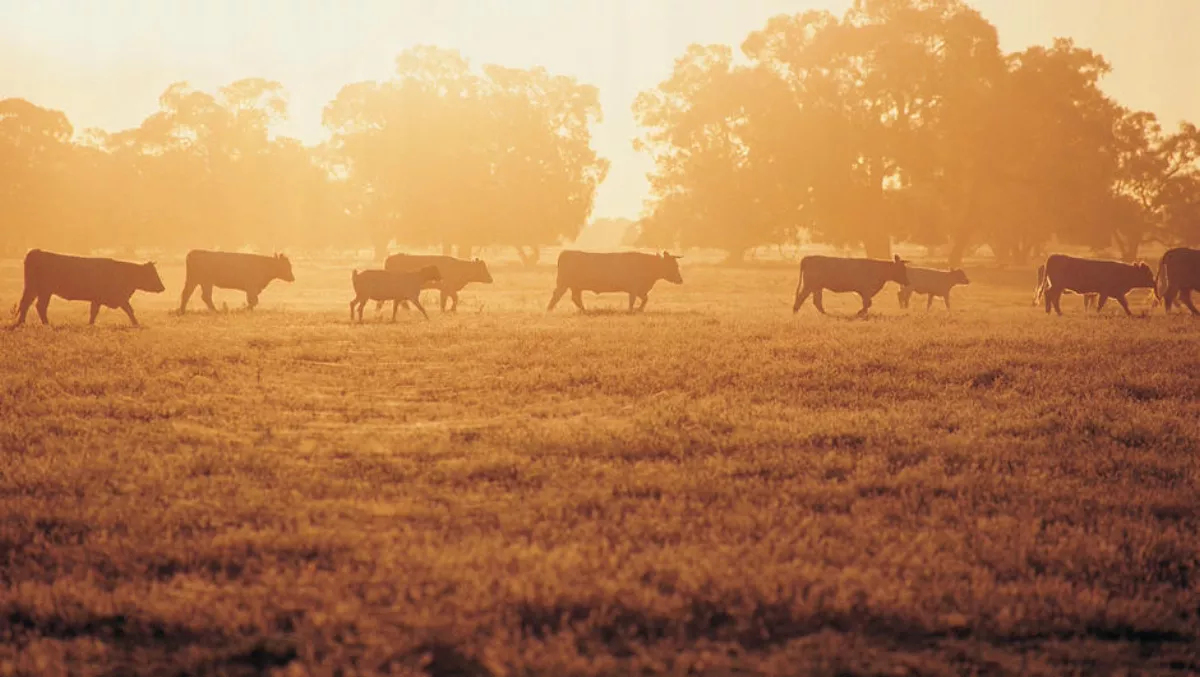 $570 million IoT goldmine waiting to be tapped by NZ agri sector
Mon, 9th Apr 2018
FYI, this story is more than a year old
By Julia Gabel, News Editor
Cutting-edge Internet of Things (IoT) technology is set to have a profound impact on the productivity of the nation's agricultural sector.
The New Zealand IoT Alliance's executive director Kriv Naicker says a major study into the potential benefits of IoT last year found that the better use of IoT across agriculture could provide more than $570 million for the economy.
Naicker says, "An earlier study by the Sapere research group found that if New Zealand firms made better use of the internet it could have a major impact on GDP, potentially lifting it by $34 billion.
Arable farming IoT
"The government has been working with industry to develop pilot studies to establish which technologies can have the best impact on different sectors.
In collaboration with the Ministry of Business, Innovation and Employment (MBIE), MPI and the Ministry for the Environment, the NZ IoT Alliance is seeking information for a New Zealand arable farming IoT demonstration pilot project.
The arable farming IoT pilot is part of a wider project being undertaken by MBIE across the tourism, construction and arable farming sectors.
The pilot project will be carried out in Canterbury and will be conducted by an independent research group for the agri sector to ensure the actual benefits are identified for New Zealand.
"Ultimately the pilot will bring together all vendors of technology to design solutions that work for farmers," explains Naicker.
"The downstream effect should be better working relationships across industry, new and novel IoT solutions built with and for farmers that make a proven positive impact.
Huge impact, slow uptake
While farmers are starting to use technology, including IoT, to increase productivity and reduce costs in the face of increased competition and compliance requirements, the uptake of IoT in agriculture is relatively low across the sector as a whole.
Naicker adds, "There is no dispute that using IoT systems to augment the intuition of the farmer will have a huge impact in terms of improving productivity on the farm and improving its environmental and sustainability performance.
"There is the ability to grow more while using less in a way that the community will find more acceptable.
"For fruit and wine growers, frost conditions can decimate acres of fruit blossom in a single cold night. To mitigate the risk of loss, IoT solutions can predict and manage frost conditions," explains Naicker.
"Farmers and growers are value purchasers. Cost is less of an issue if the value is obvious. For example, a farmer might struggle to see the value in a $20 a month phone upgrade, but have no qualms buying a $130,000 tractor.
Naicker concludes, "Farmers seek decision support for farming and automation for compliance.
"As technology makes its way onto the fields in the future, more farm management will be done from a desk or device instead of in the field.