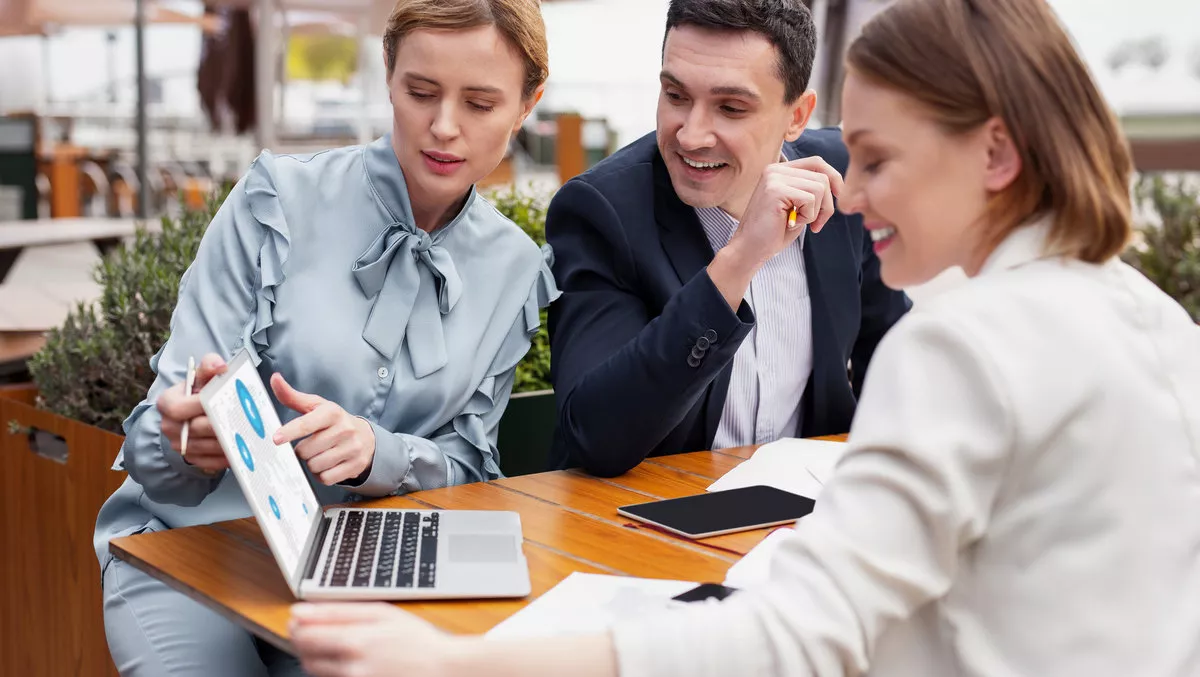 81% of A/NZ workers believe open plan is important to productivity and engagement
FYI, this story is more than a year old
More than half (57 per cent) of workers across Australia and New Zealand still prefer open plan offices over privacy-oriented floor plans, and 81 per cent believe this working style is important to their productivity and engagement.
A new global study from Future Workplace commissioned by unified communications company Plantronics, ("Poly" – formerly Plantronics and Polycom) highlights how different generations value workplace environments, what drives productivity and how they handle distraction.

"Workforces in Australia and New Zealand know that collaboration is a key component to success and are supportive of the open plan layout. Simultaneously, however, most are seeking opportunities to work alone or disengage to avoid distraction," comments Poly A/NZ MD Andy Hurt.
"We all work in different ways and have different productivity drivers. It's clear that communication and collaboration technology can play a role in helping to establish a working environment that can cater to the varying needs of today's multi-generational and varied workforce."

Among the findings:

Despite the open plan being the office of choice in A/NZ, distractions remain a key cause of frustration for workers of all ages.

• Virtually all (99 per cent) employees report being distracted while working.

• More than one in ten report 'always' being distracted and a third (29 per cent) get distracted 'very often'.

•Half of A/NZ respondents said that distractions make it difficult to listen or be heard on calls in an open plan environment and impact their ability to focus (51 per cent).

• Almost all (93 per cent) feel frustrated, at least occasionally, due to distractions during a phone or video call.
Co-workers are causing the most disruption, and employees are seeking refuge through technology and quiet places.
•Almost all (94 per cent) of A/NZ employees surveyed experienced distraction from a co-worker talking nearby or a co-worker talking loudly on the phone (93 per cent), and two thirds (66 per cent) admitted to being distracted by a colleague eating.

• Headphones (51 per cent) are the leading choice for workers looking to avoid distraction, meanwhile, 28 per cent of affected workers will seek out a quieter place in the office.

•Worryingly, almost a quarter have not found an effective solution (23 per cent).
Notably, the survey results show that nearly three in four people would work in the office more – and be more productive – if employers would do more to reduce workplace distractions, providing a clear opportunity for IT, HR, and Facilities to collaborate.
The majority of A/NZ employees who rely on phone and video conferencing during the day say that distractions could be minimised with better technology (58 per cent) and the elimination of background noise (53 per cent).
More than half of A/NZ employees say that their organisation can reduce office distractions by establishing quiet spaces or zones, setting guidelines on appropriate noise levels and changing the office layout and allowing for flexible work arrangements.
Related stories
Top stories