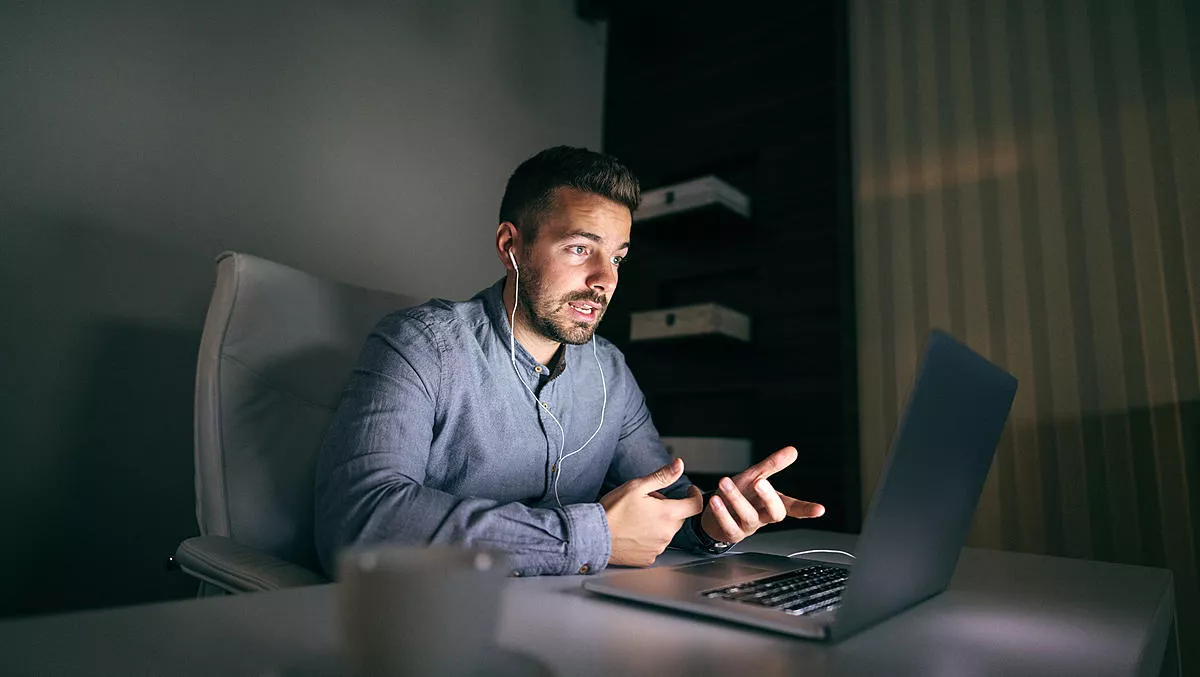 8x8 video conference usage up 1000%
FYI, this story is more than a year old
Monthly active users of the 8x8 Video Meetings platform has reached nearly 4.5 million worldwide, according to new findings from analysis of social conversations about 8x8 Video Meetings and its related open source project Jitsi.org.
The research found people are adopting video conferencing technology with "unprecedented velocity", 8x8 says.
The analysis found video conferencing and meetings search volume is up 1,000% year over year, and there were more than 25,000 social conversations regarding 8x8 Video Meetings and Jitsi.org in the last 30 days.
8x8 says these comments represent approximately 25% of video conferencing social conversations since February 27, 2020.
The top 5 countries for conversation in rank order are Germany, France, Spain, United States, and Italy.
According to 8x8, the five trending dynamics the research found include:
Privacy Makes a Public Statement:
In light of exponential demand, the developer community rallied around the cause by standing up thousands of instances of Jitsi on their infrastructure to ensure access to free, stable video meetings. Posts from the open source community have spiked over the last 24 hours widely applauding platforms for ensuring privacy, security, and the ability to host on their own servers.
Can You Hear or See Me Now?:
Developers and users note that voice, video quality, screen sharing and privacy is a cause for both choosing and switching video platforms.
People are Social Creatures:
Social gatherings, from support groups to parenting playdates and game nights to musical rehearsals, have taken the platform by storm. Yoga classes, karaoke nights, happy hours, and in every situation, there are people who are smiling, laughing, and persevering in the midst of uncertainty.
Learning Is a Team Sport:
Teachers, tutors, and students around the globe turn to 8x8 video as they find themselves unable to return to the classroom. In one case, a high school musical director used the platform to conduct a two-hour run through with his lead actors. Another moved all of her piano students onto the platform to maintain her regular lesson schedule.
Seeing a Patient @Distance:
For health and mental care professionals, theyre turning to the 8x8 platform to deploy eMedicine programs, offering to treat and diagnose patients over video. In one instance, a wellness specialist was hosting free sessions to help people cope with the significant economic and cultural changes that have come as a result of the coronavirus.
The report found there were 4.5 million Video Meetings monthly active users globally.
"8x8 is the main contributor to the Jitsi.org open source solution, and the standalone and integrated versions of 8x8 Video Meetings for business are based on it," the company explains.
"The Jitsi.org code has been hardened with over a million downloads and in applications like banking video conferencing, education as a service platforms and home security applications globally. The product is packaged with 8x8 X Series businesses that have a mobile and remote workforce requiring a highly reliable and resilient solution across desktop and mobile devices for voice, video, chat, contact centre, APIs and advanced analytics," it explains.
"It is also available as a standalone offering and as part of 8x8 Express which is for small organisations and teams that require a complete, preconfigured business phone system with a dedicated business number, video meetings and messaging in a single desktop and mobile application."