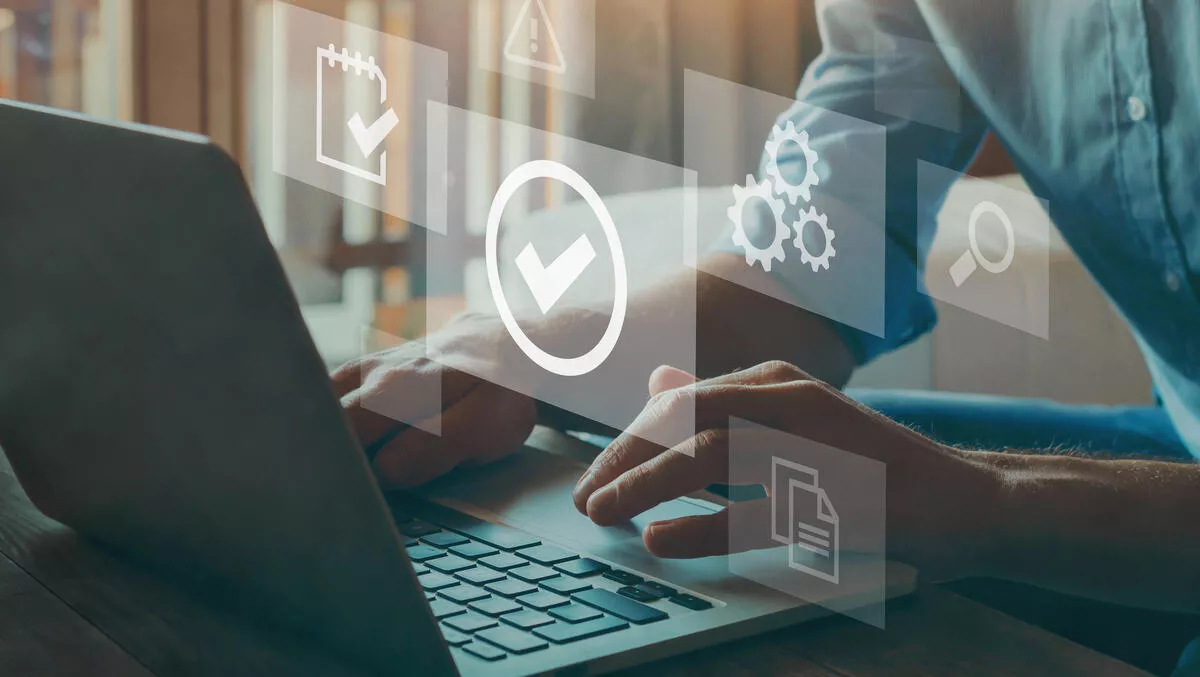 ANZ government digital services better than private sector - study
FYI, this story is more than a year old
Four out of five Australians and New Zealanders believe the digital services they access from Government are superior or on par with those they access from private sector businesses, according to new research from Infosys.
The study of 1500 Australians and 1000 New Zealanders found most (80%) had accessed digital Government services within the past year, reporting time saving benefits (39%), feeling confident using the services (38%), and finding them easy to use (35%).
The data indicates while most users had positive digital experiences, over 80% noted more can be done for those living with a disability or in regional areas.
"With millions of Australians and New Zealanders now accessing Government services through digital channels, it's a significant achievement to see satisfaction levels are on par and sometimes better than their experiences with private sector applications," says senior vice president and regional head Australia and New Zealand, Andrew Groth.
"Continuing to evolve user experiences, particularly among diverse audience groups, will be critical to creating truly inclusive digital services as well as help convert those who currently prefer non-digital channels," he says.
"This includes finding new ways to connect citizens with Government services, enriching their lives through data and reimagining the human experience of both digital and physical touchpoints.
Serving the needs of those living with a disability
The research found demand for greater data sharing was high on the agenda for people living with a disability. More than two in five (44%) called for medical history and healthcare information to be made available to healthcare professionals to improve the level of personalised care they receive.
But with increased data sharing comes increased perceived risk, with those with a disability more concerned about online security and privacy practices compared to the broader population (46% vs 39%). These citizens also sought more choice over what personal information is shared across specific Government agencies (39%).
Darrin Bond, assistant director-general at the Department of Children, Youth Justice and Multicultural Affairs says digital government services and apps are central to how we deliver services to citizens.
"This past year has shown us that digital inclusivity is even more important as people with disability and lower digital confidence are highly impacted by the pandemic and its associated economic impact," he says.
"We continue to be committed to addressing their needs in services design and delivery."
Calls for streamlined digital identity
While Australian and New Zealand digital Government services are considered to be world leading, both nations are approaching major turning points to improve data sharing and promote a more holistic approach to the digital citizen experience.
In Australia this takes the form of an Intergovernmental Data Sharing agreement, while New Zealand is developing a Digital Identity Trust Framework.
Over half of the survey respondents called for one central sign in to access all digital Government services, noting too many login points at present. The issue of access was exacerbated for those living with a disability. Just under a quarter (24% compared with 19% of all respondents) said they struggled to remember multiple passwords and account credentials for each platform, and 33% (versus 24%) found it difficult to locate the right information.
"There's a strong appetite for a digital identity that could streamline and simplify how we all engage across the digital economy. However implementing a highly trusted Digital ID that will work seamlessly across private and public sector, is an important part of our journey to be a leading digital economy," says Groth.
Citizen feedback
The study demonstrates that valuable feedback can be generated by asking Australians and New Zealanders to share their views on how to improve digital services, particularly people who identify as indigenous or those living with a disability.
For example, while the population at large is divided on whether empathy should be built into digital services, anecdotal feedback from the survey indicates it could be especially important for those with a disability. One respondent stated, "when it comes to disability, not all cases are the same, and require human attention and empathy to provide best outcomes."
In fact, a fifth of respondents wanted more opportunities to provide feedback and recommendations to Government, more popular (27%) among those with a disability.
Over three quarters of all respondents think more digital Government services should be available online, while 7 in 10 people believe they should be available in more languages – especially important among those who identified as indigenous (84%).
"We have a diverse community, so we need to design online experiences with all citizens in mind," Groth says.
"There is value in continually seeking feedback and improvements from citizens to ensure we continue to support everyone in the community."
Additional findings
When asked how they have engaged with digital Government services in the past 12 months:
27% used mostly digital services but prefer human interaction so will likely return to using phone/in-person services when possible
32% used mostly digital services, but had to use some in-person/over the phone as they aren't all available digitally
13% used mostly phone services as prefer human interaction (Australia: 11% New Zealand: 16%)
21% only used digital services (Australia: 23% New Zealand: 19%)
8% only used phone/in-person services
When asked what would make them more inclined to use digital Government services:
50% said they'd like one central login to access all digital Government services as there are currently too many different platforms
43% said they'd like their info to be used to pre-fill forms so they don't need to find paperwork/repeat themselves all the time
39% calling for higher online security measures to protect personal information (Australia: 36% New Zealand: 44 %)
33% would like more real-time notifications or updates via SMS/email on things that impact them
31% want to be able to control which aspects of personal info are shared across govt agencies
30% want medical history/healthcare info available to healthcare professionals to improve care
27% want more communication on how personal info is stores/protected/used online (Australia: 25% New Zealand: 30%)
24% want more personalised information based on my own / my family's circumstances/existing information
21% want more options to provide feedback and recommendations to improve the service (Australia: 19%, New Zealand: 23%)
More popular among those with disabilities – 27%
When asked how digital Government service could be improved:
47% - Enhance the look and feel to be more like private sector websites
41% - Work with universities on innovative ways to enhance the experience while using digital Government services
43% - Engage experts in behavioural science or psychology to design more accessible and inclusive services
39% - Extend partnership with companies with experience design capabilities for innovative ways to improve digital experience
Comparing digital Government services with the online experience of private companies:
Ease of use - Better 27%; Same: 56%; Worse: 18%
Addressing the needs of people with disabilities - Better: 27%; Same: 60%; Worse: 13%
Keeping me up to date with notifications - Better: 32%; Same: 54%; Worse: 14%
Updating information in real time - Better: 32%; Same: 54%; Worse: 14%
Access to human support when required - Better: 25%; Same: 49%. Worse: 25%
Payment options available: Better: 27%; Same: 63%; Worse: 11%
Number of languages available - Better: 34%; Same: 58%; Worse: 8%
Communication regarding how they store and use my personal information - Better: 25%; Same: 63%; Worse: 12%
Online security measures - Better: 35%; Same: 57%; Worse: 8%
On the importance of digital experiences feeling "human" and showing "empathy"
51% of people think it's important that digital experiences feel "human" and show "empathy"
18-34: 54%
35-44: 50%
45+: 47%
Only 1 in 10 (13%) disagreed
When asked to share why they prefer digital Government services:
Ease of use/convenience/speed
"Much easier that having to interact with a person, can also do on my time instead of during customer service hours as I work during the day"
"I love everything digital. From digital bills, banking apps, purchasing items online, using customer service via live chat, all instead of a phone call"
"I find it less confrontational, it's easier to multitask and it's more convenient in general"
More accessible
"I have anxiety and find it much easier to do things myself online rather than ask for a person's help"
"I am almost deaf and although I have hearing aids, they can be annoying so doing things online is easier for me"
"Due to my disabilities I cannot stand for long periods of time and can't be standing in line for an hour waiting to be served as they don't offer chairs!"
"I have low immunity and dealing with people puts me more at risk, also dealing with people I don't know doesn't help my anxiety"
Superior to phone
"I don't like being spoken to by a robot or put on extended waiting time on the phone"
"I dislike the interminable half-hour to an hour waits while you are directed from one computer voice to another, only to find that the person you want is either not there or busy. Using digital services, you know that you will get a response within a couple of days"
When asked to share more detail on why they prefer in-person/phone Government services:
Human empathy
"I like being able to deal with real people as often the questions you want answers for are not easy ones to answer"
"In person services are more personalised; easy when I need to discuss something in more detail; easy to establish a relationship with a real person, in some cases no need to wait for the reply (faster to get information I need)"
Lack of digital literacy/dislike to technology:
"I have problems comprehending digital services so it is better to go in office and ask questions"
"I think it is far easier to speak to a real person. Bots on the internet are never helpful and always send you a phone number where you end up calling a person on the phone."
"I sometimes find some web pages extremely cumbersome - frustrating. I think they use too much tech jargon - believe instructions could be clearer.