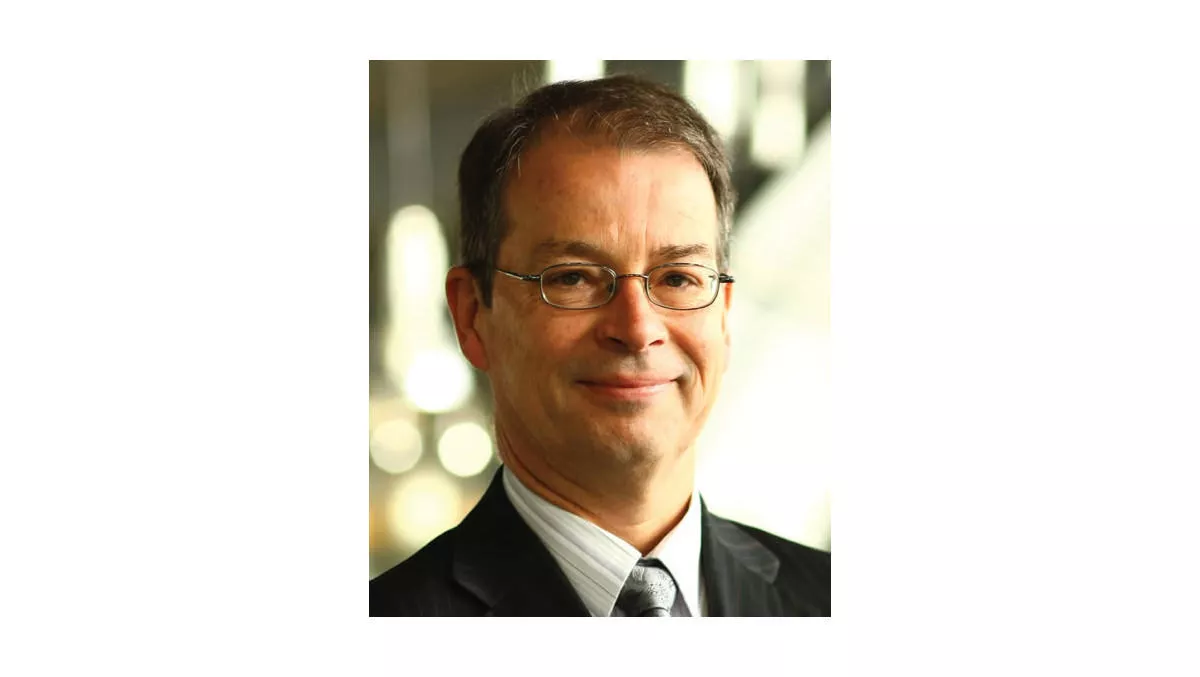 A student of vision
Sun 1 Nov 2009
FYI, this story is more than a year old
Otago University's Mike Harte discusses his balancing act.
What are the biggest challenges for CIOs?
The biggest challenges are simultaneously cutting costs while proving the value of ICT in the organisation and delivering innovative solutions; governance and ICT strategic planning; and funding and resourcing.
Who is in charge of the IT budget – the CIO or the CFO?
The CIO 'owns' the budget, however, he or she must work collaboratively with colleagues around the management table to deliver outcomes that benefit the entire organisation.
What are the traits needed to be a CIO?
The CIO must be a visionary, have highly developed leadership skills, a good intellect, be balanced and have self-confidence.
What is the most difficult aspect of ICT for your company?
Balancing controls versus freedom and openness so as not to stifle innovation nor create chaos.
In general, what do you think is the most pressing ICT issue at present?
Availability of staff with a good ICT skill set in the market.
Is the government doing enough for ICT?
Whilst I applaud the recent announcements by the government regarding broadband initiatives, the momentum needs to be maintained. We have a long way to go yet.
Is New Zealand behind the rest of the world in private sector ICT infrastructure?
No, I think in many areas, New Zealand is ahead of the game. A number of private-sector CIOs I know are doing some amazingly innovative things. It can be as simple as using existing technologies in different ways and pushing the boundaries - I guess it's our DIY genes.
What about public sector ICT infrastructure?
Whilst I don't think we are behind, I do believe that we could be leading the way a lot more, particularly in the area of shared services. We are a small country that really should be taking advantage of its size and geography to have multiple similar public organisations sharing ICT systems and services. There is huge potential in this space.
What is the most exciting thing happening in ICT now?
Removing the constraint of bandwidth. The New Zealand Computer Society recently launched its formal professional certification (ITCP), which assesses all aspects of the skills, competence, knowledge, responsibility and character required of senior IT professionals in New Zealand.
What will be the next big thing in six months' time?
Wireless power. Battery technology just hasn't advanced as fast as other ICT technologies.
Batteries still only last as long as they did five years ago whilst the power of laptops has increased rapidly. At the University of Otago, 90% of students own their own laptops but a significant proportion of them leave their laptops in their residential colleges or flats when they come on campus.
Our research has found that the main reason for this is that they have difficulty finding power outlets to charge up their devices. We just don't provide enough, particularly in the areas where students like to congregate and collaborate. Lecture theatres are another area where we need to be smarter to enable use of laptops.
We provide wireless networks in these areas, but laptops cannot run without power. So that's where wireless power comes in – imagine the lecture theatre benches/desks being an induction charging mechanism, ie: when students place their laptops, or mobile phones, PDAs, mp3s or any other device on it these devices start charging up without any power cables. This will truly be a great leap forward.
The technology is proven and commercially available now as small 3-5 device charging pads. Do you believe in the cloud computing hype? Yes and no. I've heard it described as 'marketecture' and there's a lot of truth in that. We have a long way to go before some of the issues around security, privacy, business continuity and the like have been resolved.
If you could have one ICT item to make your business run smoothly, what would it be?
A wireless gigabit network cocoon across all campuses with ubiquitous desktop video conferencing!
Did you always want to work in IT?
No. I originally wanted to be a doctor, however after taking a year off study to work and earn some money I was offered a data processing cadetship… and the rest is history.
If you didn't work in IT, what would you be doing?
I have no idea. I have worked in IT for 30 years and have seen some amazing changes and developments over this time. I suppose one way of looking at it is that I have not really worked in IT; I have worked in banking, retail, local government and education.