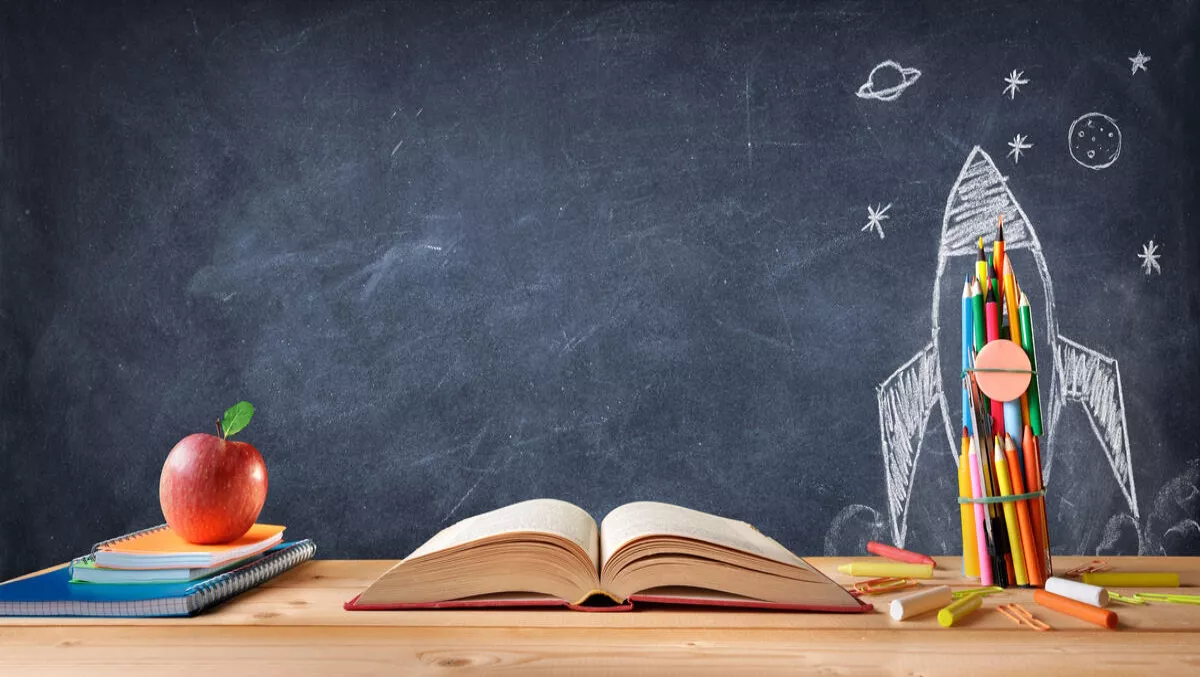 Accenture: How to get more girls into technology
Fri, 1st Dec 2017
FYI, this story is more than a year old
Girls, we need you.
The technology sector in New Zealand is one of the largest contributors to our economy, with the top 200 technology companies bringing in a combined revenue of $10 billion last year, according to TIN200 (Technology Investment Network).
Yet a recent report by the Ministry for Women found that only 23% of women employed in digital technology are female.
It's clear that New Zealand's technology industry requires a boost of female talent to promote a fairer and more gender-balanced workforce, reflecting the dynamic and ever-evolving world we live in.
In 2016, just under one in three IT graduates were women and only a quarter of women were at PHD level, according to recent Figure.NZ data.
This under-representation is something that we are trying to change in New Zealand and globally, with Accenture's goal of achieving a 50:50 gender-balanced workforce by 2025.
Fundamentally, what is preventing young women from taking up the opportunities in these sectors with such exciting career possibilities?
The answer starts at school - while girls tend to be better represented in the science field, they are not as active as boys when opting to study technology, engineering, and mathematics.
These subjects form the all-important collection of subjects, known as STEM (science, technology, engineering, and mathematics).
Young people, and especially girls', preconceived notions of what a technology career entails may be derailing their interest in STEM subjects, according to research published by Accenture this year.
The findings, which show that girls were put off technology careers because they were unclear about the career opportunities – resonate with the experience in New Zealand.
The research pointed to a disparity between girls' and boys' perceptions of technology subjects, with girls more likely to view them as 'academic' and 'boring'. And there was a significant dip in girls' enjoyment of STEM subjects such as mathematics and computer science as they enter secondary school.
Educators, parents, business and technology leaders must find creative ways to spark and sustain a passion for technology, engineering, and maths for girls from youth through to young adulthood.
An education that includes these critically important subjects, can prepare young women to join the technology workforce and open doors to exciting careers, from helping to create smart cities to specialising in special effects in the film and music industry.
Irrespective of their eventual careers, girls with a foundation of STEM learning are better equipped to adapt to a huge variety of potential roles throughout their working lives.
The good news is that there are plenty of positive moves underway to encourage diversity in technology, including the Ministry of Education's recent $40 million investment to deliver a more robust digital technology curriculum in New Zealand.
As the subject becomes more mainstream it is expected to become more attractive to girls.
New Zealand is also very fortunate to have some incredible role models in this space, such as Michelle Dickinson, director of Nanogirl Labs and Anna Guenther, founder, and CEO of PledgeMe.
As we speed towards the digital economy and technology-powered disruption, the need to ensure equality of opportunity in technology, engineering and mathematics have never been greater.
As Ann O'Dea, the founder of Europe's largest leading science, technology and arts festival, Inspirefest said: "It is not only an economic imperative that we bridge the gender gap when it comes to the realms of technology, science, and design, it is a critical societal one."
"The growth of Artificial Intelligence and other digital disruptors mean that the products and services of the future are being created by, for the large part, one homogenous group of people. If this continues, we are literally building traditional biases into the algorithms that will be at the heart of future products.
So how can educators and parents encourage girls to consider a career in these fields?
Here are some suggestions:
Encourage girls to shadow their parents, aunts, uncles and other personal connections who work in technology fields. This will allow them to get a real feel for what it's like.
Be your child's education champion - know what technology resources you can access to help them succeed, including smartphone/tablet apps. Enrol them in local events such as the upcoming Hour of Code that will expose them to digital technology.
Reframe your own thinking and attitudes to STEM in order to promote positive messages for your daughters. Learn more about local and global female technology leaders and share their stories. Discovering more about the diversity of opportunities in STEM will enable a more evidence-based conversation with your children. Seek out proof of the breadth of skills that girls can acquire through STEM, such as logical problem-solving, creativity, design and critical thinking.
Introduce your girls to coding through educational and fun computer games – while managing screen time limits (Accenture research shows that girls who experience computing through fun games and toys are more likely to pursue a career in computing). Again, Hour of Code is a great initiative in this space.
It will take a multi-faceted approach to encourage girls into technology, across government, business, and academia.
But as we work towards an equal gender-balanced workforce by 2025, our ultimate goal is to create a truly human environment where everybody has a real sense of belonging.
So, girls, take up those opportunities and be part of the digital revolution.