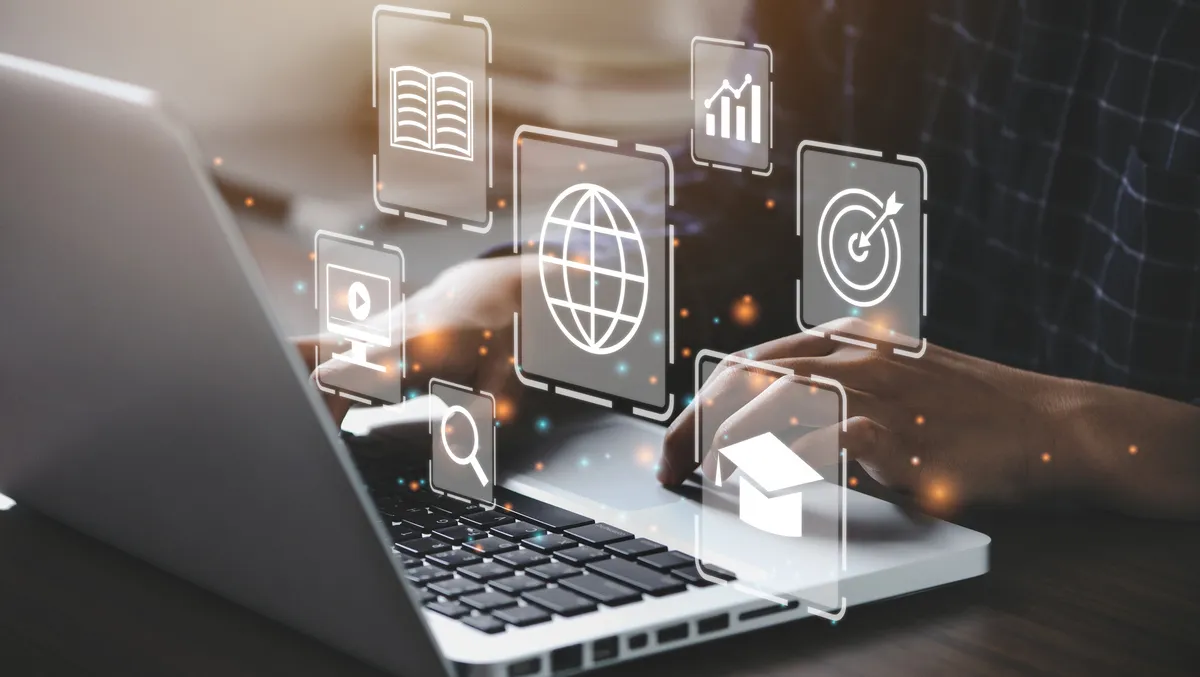 ACE develops fresh ways to boost AWS cloud expertise across NZ
FYI, this story is more than a year old
As a worker in any tech enterprise today, one of the most crucial cloud computing platforms you may come across is AWS (Amazon Web Services).
Now more than ever, it is important to understand this technology and have a solid grasp of its processes in order to make the most out of your work operations.
AlphaBeta research, commissioned by AWS, found that 67% of workers surveyed in New Zealand feel they will require training in cloud-related skills by 2025 to progress their careers. To address this challenge, businesses will often need to partner with training providers in order to maximise their results.
ACE is one of New Zealand's leading training solution organisations and has recently announced it is working with Amazon Web Services (AWS) to offer AWS Training to learners across Aotearoa.
ACE has over 30 years of experience in the industry and works with the public sector, enterprise partners and SMBs of all shapes and sizes.
As a newly appointed AWS Training Partner, ACE can now provide flexible AWS Training solutions, helping organisations to build cloud skills, accelerate innovation, and achieve their business goals.
The AWS Training Partner Program is designed specifically for organisations like ACE that meet or exceed rigorous criteria for delivering or offering high-quality technical training experiences.
ACE is an outstanding partner in the market because it works directly with NZ organisations to identify skills gaps through an AWS Learning Needs Analysis and creates training solutions to close those gaps.
Time away from day-to-day delivery can indeed be a barrier to cloud training. Systems continue to change, and immediacy, flexibility and knowledge are crucial to any good training scenario.
ACE has created innovative and accessible AWS Training solutions that are less disruptive to business. Its modules include:
Fast-track training: To upskill new recruits more effectively.
Recruit and Train options: Offering an end-to-end AWS recruitment and training package
Subscriptions: Which give just the right amount of AWS training as and when customers require it.
Flexi-Schedule: With tailored AWS training schedules to fit around business demands.
ACE Blended Learning: Which includes all the flexible benefits of learning on demand, with all the comfort of ACE expert support.
Another key benefit of AWS Training is that it is developed and maintained by AWS experts, ensuring the content reflects current best practices.
Classes also give learners the opportunity to engage in a live format and get questions answered directly by an expert instructor.
Practical experience is another big part of any learner's journey. Many courses include hands-on labs, which allow learners to practice real-world scenarios in a sandbox environment. The training also helps prepare learners for AWS Certification exams, which validate technical skills and expertise with an industry-recognised credential.
ACE also offers AWS Certification vouchers bundled with AWS Training courses to make it easier for customers looking to validate their cloud skills and move forward in their chosen career path.
"We're excited to offer AWS Training and Certification to organisations looking to fill cloud expertise gaps in their teams," says Graham Dwyer, CEO at ACE.
He says that by recognising that there are skills gaps in the AWS space in New Zealand, ACE has helped create workable and efficient training solutions that give Kiwi businesses a leg up.
"Because we recognise what a critical skill set this is to many Kiwi businesses, we've created a number of customer centric AWS training solutions that minimise business disruption while being easily accessible for learners."
Maureen Lonergan, Vice President, AWS Training and Certification, also believes that AWS skills are crucial in today's highly competitive market and says training partners like ACE are helping equip enterprises and employees with the right knowledge.
"Organisations need individuals with cloud skills to help transform their business, and there is a growing demand for IT professionals with AWS Cloud skills. AWS Training and Certification, along with our AWS Training Partners like ACE, aims to equip the builders of today and tomorrow with the knowledge they need to leverage the power of the AWS Cloud.
"AWS Training, designed by the experts at AWS, teaches in-demand cloud skills and best practices, and helps learners prepare for AWS Certification exams so they can advance their careers and transform their organisations."
Are you ready to take your AWS skills to the next level? Contact ACE today to enquire about AWS solutions.