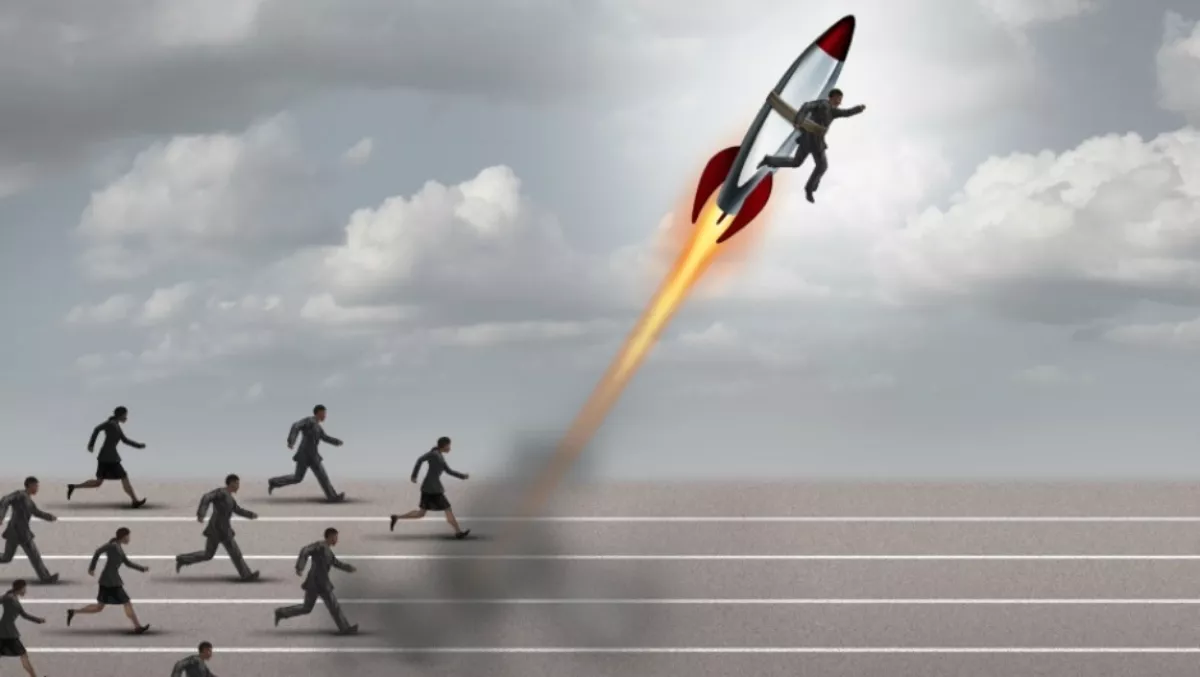 Acronis launches revolutionary Blockchain technology initiative
Tue, 17th May 2016
FYI, this story is more than a year old
By Ashton Young, Editor
Acronis has announced a new strategic initiative to develop applications of Blockchain technology for data protection.
The company announced the initiative at its 2016 VIP Partner Summit held in Singapore this week.
Acronis has formed a dedicated research and deployment team that is initially focused on delivering 'tamper-proof' data storage with verifiable sync and share solutions that leverage Blockchain to guarantee data authenticity, privacy and control. The ground-breaking Blockchain technology, which provides a record of digital events distributed across different participants or entitites, has the potential to open up a broad range of new data protection use cases for businesses and organisations worldwide.
Blockchain promises huge potential for data protection
Today's digital world contains a huge number of assets whose originality and ownership are difficult and costly to define and track. Blockchain can solve this problem by providing global authenticity and security for data and transactions of any kind, reducing the cost and complexity of centralised systems while making data 'tamper-proof'. With Blockchain, data and transactions can only be updated by rules of consensus between participants in the system, and when new data is entered, it can never be erased.
John Zanni, Acronis chief marketing officer affirms that the technology came out of BitCoin, but it is just that – a technology.
"The way I think of it is like this," Zanni says. "You know how Docusign verifies your signature on a document, well this technology enables solutions that not only verify the document but also just about anything you want.
Acronis to apply Blockchain technology to deliver 'tamper-proof' data protection
Acronis is taking a unique and targeted approach at how Blockchain can be used to solve specific data protection problems by seeking and developing use cases that exist today. Data and transactions that are protected from tampering by Blockchain can be used for those use cases where individuals or businesses absolutely must maintain the integrity of the original information.
While it can be a bit to get your head around, Zanni provides the example of Police officer footage, as most police officers are now equipped with shoulder and car cams and it is vital to preserve the integrity of these video clips.
"You can use Blockchain technology to essentially timestamp them, and then that way you can guarantee that they haven't been touched," Zanni says. "That way if someone does touch it, it will be stamped again and you will have a log of these modifications. The interesting part is instead of having a centralised entity, that is the source of the verification/certification, it is distributed. It becomes very tamper-resistant, because you would have to go to a set of 50 Blockchain authorities and somehow get all of them to not notice that you've made a change – which is why it's getting a lot of hype in the market.
Acronis is currently extending its data storage solutions and file sync and share solutions with Blockchain technology to monitor data integrity and guarantee validity at all times.
Examples of data that can be protected from tampering using Blockchain include property, medical records, stock transfers, chain-of-evidence for court documents, police video or security camera footage, long-term archiving that could be subject to IT audits, and 'consortium' data storage, where multiple individuals or entities can securely store and exchange massive amounts of data and information.
The revolutionary technology is currently in a prototype form, but it is undoubtedly a new era of data protection.