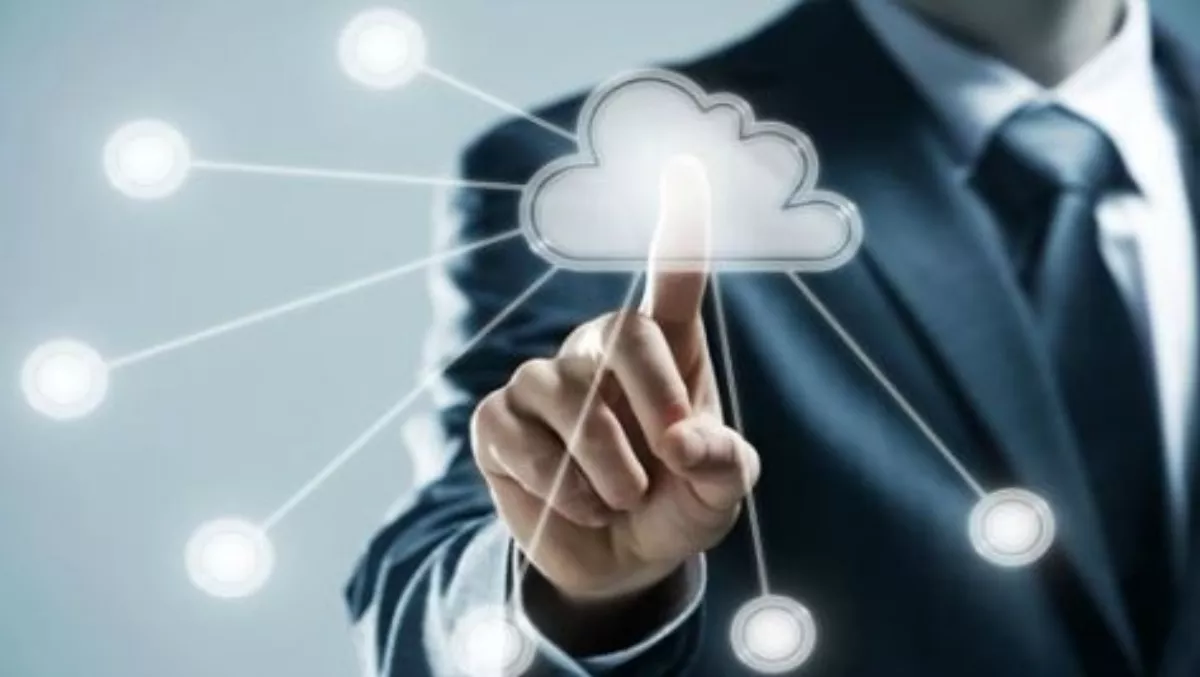 Advantage teams up with Dell and Veeam
FYI, this story is more than a year old
In the event of a disaster, New Zealand organisations need to ensure they have adequate backup of their company data. To do so, IT decision makers should follow the 3-2-1 rule to ensure complete data center availability.
That's the advice from backup, disaster recovery and virtualisation management software firm Veeam, who says that while getting backups off site can be challenging, it is vital for businesses to have an adequate backup plan in place.
The 3-2-1 rule states that you need to keep three copies of your data, on two types of storage, with one copy being off site.
New Zealand-based data center and managed services provider Advantage leverage their partnership with Dell to provide the backend infrastructure to drive their hosted platform solutions.
Advantage have been a Dell partner for six years and currently are at Premier status – one of only two in the country. Advantage have heavily invested in enterprise storage and server solutions to provide a scalable and flexible platform.
"Dell have enabled us to build a scalable, high performance platform that allows us to compete on a national level with other cloud providers,"says Chris Stewart, sales manager at Advantage.
Advantage's hosting platform provides a mix of private cloud, IaaS, DR/Backup services and public cloud offering, all based on Dell equipment.
Advantage are also a Veeam cloud partner and deliver the Veeam Cloud Connect platform that allows customer data to be securely copied to one or more geologically separated repositories. Veeam's Cloud Connect enables IT departments to fulfil the offsite requirement, without having to invest in offsite infrastructure or management.
"New Zealand businesses know the value of ensuring secure and reliable offsite backups," says Stewart.
"New Zealand businesses need to protect their intellectual property and critical information to ensure the value of their business is maintained," he explains. "Events ranging from a server failure to a more severe natural disaster can cripple if not destroy a business."
Stewart says that the impact of lost sales opportunities, lost information and the inability to deliver service to customers needs to be mitigated through appropriate planning and solutions.
"This is what New Zealand businesses receive from Advantage's Veeam Cloud Connect Service," he says.
The company has been using Veeam as a service partner for four years, and Stewart says the partnership works well. "We find their flexibility and willingness to assist us in building solutions allows us to provide our clients with the right solution, at the right price," he says.
Advantage's Veeam Cloud Connect service allows businesses to cost effectively implement an offsite solution via their existing Veeam console quickly, easily and with minimal cost and complexity, Stewart says.
The Veeam Cloud Connect platform provides businesses with hosted offsite backups, complete visibility and control, a modern backup architecture, and end-to-end encryption (data at rest and in transit).
Veeam customers get a fully integrated, secure and efficient means to move backups to an offsite backup repository. Once data is located at these sites, customers can freely restore files or entire VMs back to their production environments, or these machines can be restored into the Advantage IaaS hosted platform in the event of a disaster.
Implementing a standalone solution can be expensive for an organisation, Stewart adds. It can increase demands on internal resources and can add risk through potential poor internal process and policies.
"Advantage's Veeam Cloud Connect Service provides businesses with a known cost to a proven and easy to implement solution," he explains. "The risks are minimised and your business is protected."
The Advantage Veeam Cloud Connect Service provides a flexible approach based upon the client's requirements, budgets and internal capabilities.
Advantage offers a friendly and open approach to designing and delivering solutions that adds value to its clients, Stewart says.
"We work to understand where our clients are currently and where they need to be, we work through options and give the right advice to ensure we meet if not exceed expectations," he explains.
"Our clients are quite often surprised at our flexible approach and our can do attitude backed by a high level of technical capability."
For more information on Veeam Cloud Connect please click here, or to get in touch with the team at Advantage, click here.
Related stories
Top stories