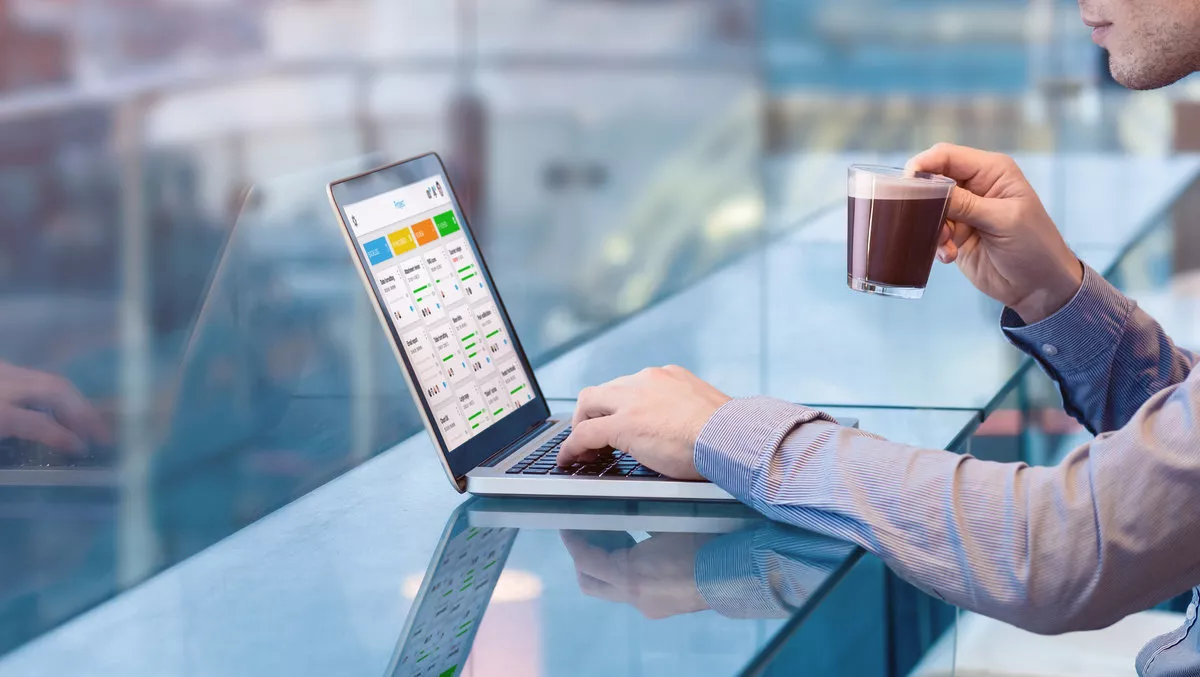 Agile success metrics that matter most – Certus3
Mon, 5th Aug 2019
FYI, this story is more than a year old
We recently explored value creation as the end goal for Agile.
We noted a few ways value could be measured, such as in terms of time-to-market for new products or features, or in an organisation's ability to cut projects that are no longer value-accretive.
We also noted a wide choice of possible metrics to use when trying to measure the value of your Agile journeys and outputs.
At Certus3, we find a combination of metrics that focus both on the project environment and the people in it are necessary when measuring the value generated by an Agile project.
Project environment encompasses how the project is set up and operates.
People metrics, on the other hand, determine just how aligned and effective all parties - from the project team and business stakeholders to executives and suppliers - are in contributing to value delivery.
The strategy-value connection
As Agile has taken root as an organisation-wide methodology pursued by many government agencies and listed companies, it has become important to measure how clearly Agile business initiatives are connected to an organisation's overarching strategy.
One of the market-leading frameworks for implementing Agile on an organisation-wide basis - the Scaled Agile Framework or SAFe - proposes two mechanisms for establishing, measuring and maintaining this connection.
These mechanisms are known as 'Strategic Themes' and 'Value Streams'.
Strategic Themes are specific business objectives that clearly communicate strategic intent from the business strategy to the Agile business initiatives.
Value Streams, meanwhile, are a sequence of high-level business activities ("value stages") that lead to the achievement of the specific business objectives, which ultimately focus on delivering value to the business and its customers.
The quality of these two mechanisms is critical to the success of every Agile business initiative.
They can and should be measured from the inception of an Agile transformation.
While the two mechanisms do not remain static throughout the lifecycle of an Agile business initiative, their rate of change is sufficiently slow to provide stable foundations for the planning and execution of
Agile in the organisation.
Decision-making in check
Administration of organisation-wide or Scaled Agile projects should be centralised.
The setting of appropriate Strategic Themes and Value Streams keeps this aspect of the project in check.
However, the actual execution of Agile initiatives is decentralised - in line with Agile principle #9 to decentralise decision-making.
Decentralisation of decision-making is one of the key enablers for Agile to be significantly
more successful than traditional waterfall approaches to projects.
It also requires a set of reliable measures to ensure it meets its stated objectives - and contributes to the overall success of Agile at a central organisational level.
As we've previously discussed, Agile is not the complete antithesis of Waterfall.
That is, project fundamentals may take a different form in Agile, but they still exist and serve a roughly similar purpose.
Business requirements, for example, still exist in the Agile world.
They are not expressed
in hundreds of pages of documents developed upfront, nor are they immovable.
Instead, SAFe proposes an elegant and comprehensive hierarchy of common themes that, together, provide clarity of the expected value to be delivered (benefits hypothesis) and the acceptance criteria
(definition of done).
Likewise, there is still a need in Agile to define solution architectures using a stable set of values, principles and practices - as well as enough of a runway to incorporate emerging design.
Some level of delivery planning and control is also still required.
The key focus in Agile plans is on continuous prioritisation of themes in their corresponding backlogs, based on the maximum economic benefits.
Don't forget your people
All of the above focuses on project measurement.
Whilst this is critical to success, there is another set of measures that focuses on the team or people aspects of the Agile business initiatives.
Agile teams who are long-lived, dedicated and empowered to make decisions; have the cross-functional make-up required to deliver value; and who strive for and demonstrate an ability to learn continuously and collaborate with other teams, are at the very foundation of successful Agile delivery.
Understanding the behavioural characteristics of Agile teams that are essential for success and should be regularly measured and improved is critical.
Tools like Certus3's TeamAmp can assist in this regard.
A side note on these metrics
It's worth noting that what we have discussed - and indeed across this five-part series - combines aspects of the SAFe framework as well as our own experiences with Agile.
SAFe is a framework for how to approach an Agile delivery from the top level of the organisation down - but, by itself, it does not answer how to organise complex pieces of work.
That's why we borrowed concepts from SAFe, but added a whole lot of structure and data analytics around it.
That structure comes in the form of the questions our tools are designed to ask Agile teams and in the scoring of their responses.
SAFe alone will not tell you whether a particular Agile development is good or bad or how that might be measured.
It won't tell you how to phase a project or move through a bottleneck.
And it won't flag cultural challenges that crop up along the Agile journey.
The move to organisation-wide Scaled Agile shows few signs of abating.
Though there have been speed bumps for some early adopters, for those that understand how and where to start, the end goal, and how to chart a path between those two points, significant upside awaits.