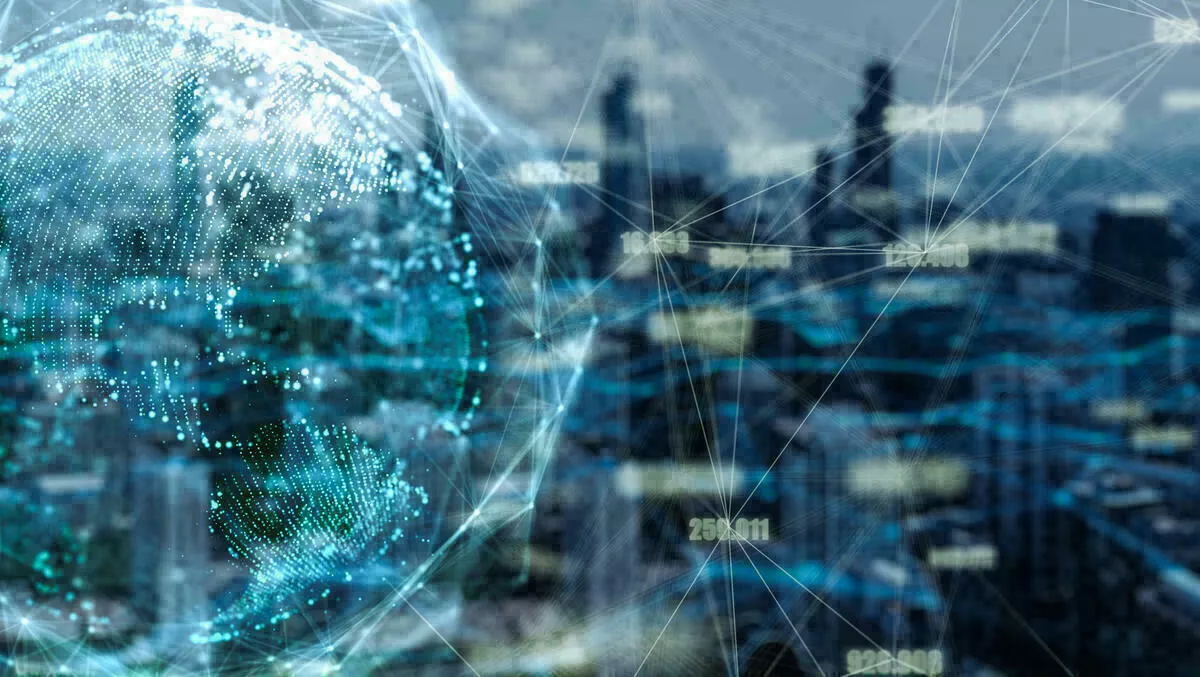 AI, automation, and data management: Key technology trends for 2020
FYI, this story is more than a year old
Thanks to new technologies and new applications of established technologies, the way people work will continue to change in 2020.
In the IT department, artificial intelligence, machine learning, and analytics will play pivotal roles along with privacy, security, and cost management strategies.
Talend, ManageEngine and Cohesity share their predictions for how enterprise technology will develop.
ManageEngine vice president Rajesh Ganesan
1. AI Security will be an important investment
Even as AI adoption across enterprises is set for continued growth, organisations will realise the importance of securing the systems.
At least three aspects need attention to make AI work optimally.
The first is to ensure the attackers do not mislead the AI system to make it perform the way they want in real-time. For example: introducing bias.
Enterprises will see value in investing in explainable AI technologies, which involve the AI system explaining its actions and decisions thus making it possible to review and correct the AI in real-time.
The second is to protect the AI training data and the ML models, possibly by investing in technologies like homomorphic encryption.
The third is guarding against the dangers of 'concept drift,' which is when the AI models built using the training data become irrelevant and the system behaves erratically.
2. Process automation will give way to hyper automation
In 2020, we will begin to see the rise of hyper automation, which is the meeting point of intelligence driven by AI and ML with autonomy driven by robotic and cognitive process automation.
Hyper automation will help support dynamic and complex business processes including loan processing, insurance claims, warehouse dispatch, and others.
This will provide the unique advantage of mimicking user actions on terminals like carrying out transactions and generating dynamic content contextually to deliver on speed, accuracy, reliability and reduced costs.
3. Endpoint protection will be a top priority
As the number and types of endpoint devices rapidly proliferate and become 'smart powered' by software and connectivity, they become critical targets and vectors for external attacks.
Mobile applications may well be the source of the next large-scale enterprise security breach, even as the influx of non-traditional workers and their remote devices continue. As the threat landscape evolves to exploit sophisticated capabilities in the endpoints, so must the protection techniques.
In 2020, we'll see techniques such as data loss prevention (DLP) and endpoint detection - response (EDR), which continuously monitors events, detects threats, performs investigations, and initiates responses.
Such techniques will gain prominence because the logic and intelligence underpinning them will increasingly reside on the devices themselves.
4. Demand for tools to help standardise data will rise
Democratisation of data has opened up analytics usage to departments that have traditionally not employed analytics for decision-making – such as IT.
This means that there are now new and different sources of data that need to be standardised and checked for quality before they can be used for analysis.
Getting from data to insight takes far less time when data from various sources are structured to fit a common schema or format, otherwise known as data standardisation.
To accommodate this, next year is going to see a rise in the demand for ETL (extract, transform, load) tools, which help cut down the time it takes to standardise data. Analysts have to begin familiarising themselves with newer sources of data and employ ETL tools, when necessary.
5. Businesses will prioritise controlling cloud costs
The cloud, particularly SaaS, has democratised the use of technology across all business functions.
However, it has also resulted in spiralling costs and significant waste due to the decentralised model of consumption.
Surveys indicate businesses could be wasting up to 35 per cent of their cloud costs because of duplicate spending and lack of usage.
Fortunately, solutions are emerging to help the CFOs and CIOs take control of the situation.
For example, a SaaS management platform (SMP) can bring central visibility, control, and manageability for all the SaaS applications used within the business, including cost management.
Different services could have different pricing, costing and billing models; and SMPs can help provide cost and efficiency insights at the level of user, department, and organisation. Another example, cloud cost management solutions can provide unified cost management for organisations that use multiple IaaS providers.
For businesses struggling with managing cloud costs, these will become top priorities.
Talend ANZ country manager Steve Singer
Open source technologies will spur multi-cloud adoption.
Open source technologies enable a common environment across different cloud environments because they are cloud-agnostic, and easy to run.
The ability to accommodate an array of applications and host them in any cloud or open source containers will help spur multi-cloud adoption.
Public cloud providers like Azure ARC, Google Anthos and Amazon Outposts will leverage multi-cloud deployments powered by their stacks.
While the use case is still rare today, the movement will pick up in 2020, as more enterprises realise the capabilities of open source technologies in cloud environments.
AI, the delicate balance between human and automation
With the rise of automation to carry out day to day business functions, leveraging AI to augment human capabilities will continue to be a delicate balance.
Whether being used to automate repetitive tasks or connecting pipelines through contextual information, AI will begin to infiltrate all areas of business functions.
A trend toward using best of breed technologies for enterprise cloud deployments.
Rather than consolidation, organisations will look to best of breed cloud technologies to provide the services that they need for their enterprise deployments.
The agility provided through the flow and exchange of data across companies will become more critical as organisations look to optimise their operations and maximise returm on investment. We will see a trend of the top cloud providers joining forces to house their applications in each other's environments.
Organisations are going to double down on enriching their customer experiences.
More and more brand interactions are happening through digital services so it's paramount that companies find ways to improve updates and deliver new products and services faster than they ever have before.
This will lead many to adopt a modern cloud-native mindset that promotes containerised deployments using modern mini/microservice architectures that are developed and managed using the latest DevOps methodologies, ensuring a business has the speed and agility required to keep up with their competition.
Cohesity Asia Pacific sales vice president William Ho
More and more CIOs will rely on consumer technology to respond to critical data incidents smarter and faster
Consumerisation of IT will become even more commonplace in 2020.
IT teams in data infrastructure management will increasingly rely on smartphone apps to collaborate and respond to issues quickly and effectively.
They will require mobile access to instances of data on-premises and in the cloud enabling them to have 24x7visibility across their infrastructure.
This infrastructure will enable Australian IT leaders to take action faster, which is critical during time-sensitive occasions such as a potential outage or breach.
In 2020, the on-premises vs cloud debate will be much clearer
No doubt that cloud will remain a key part of business IT spend as the public cloud market is expected to globally grow to $299.4 billion by 2022.
However, at the start of the new decade, large enterprise organisations will have a much clearer roadmap of what workloads should be in the cloud and what should be on-premises – and will rely on software that can easily navigate between the two environments.
Similarly, organisations will have a much better understanding of the ownership and management responsibilities associated with data, irrespective of the location (on-premises or the public cloud), and the associated data protection requirements.
Poor data management practices will cause brand reputation nightmares for more large enterprises
Millions of consumers, businesses, and public sector agencies are generating an immense amount of data daily.
While the bulk of this content is images and video, which contain massive amounts of information, not far behind is data created from machines, database and application usage.
Managing all of this data can be incredibly challenging and oversights can lead to data loss, outages, service disruptions and compliance violations – all of which can tarnish brand reputations in a matter of minutes.
In the year ahead, we can expect more enterprises to undergo PR nightmares if they have not taken necessary steps to be exceptional stewards of their data.
Local governments will zoom in on their ransomware protection budgets
Ransomware will continue to pose major security threats to organisations and councils in Australian.
Increasingly, organisations will invest in modern software that is optimized to detect ransomware in production environments while also enabling organisations to recover much faster from an attack.
They will also recruit skilled staff to future proof their data protection and avoid major disruptions.