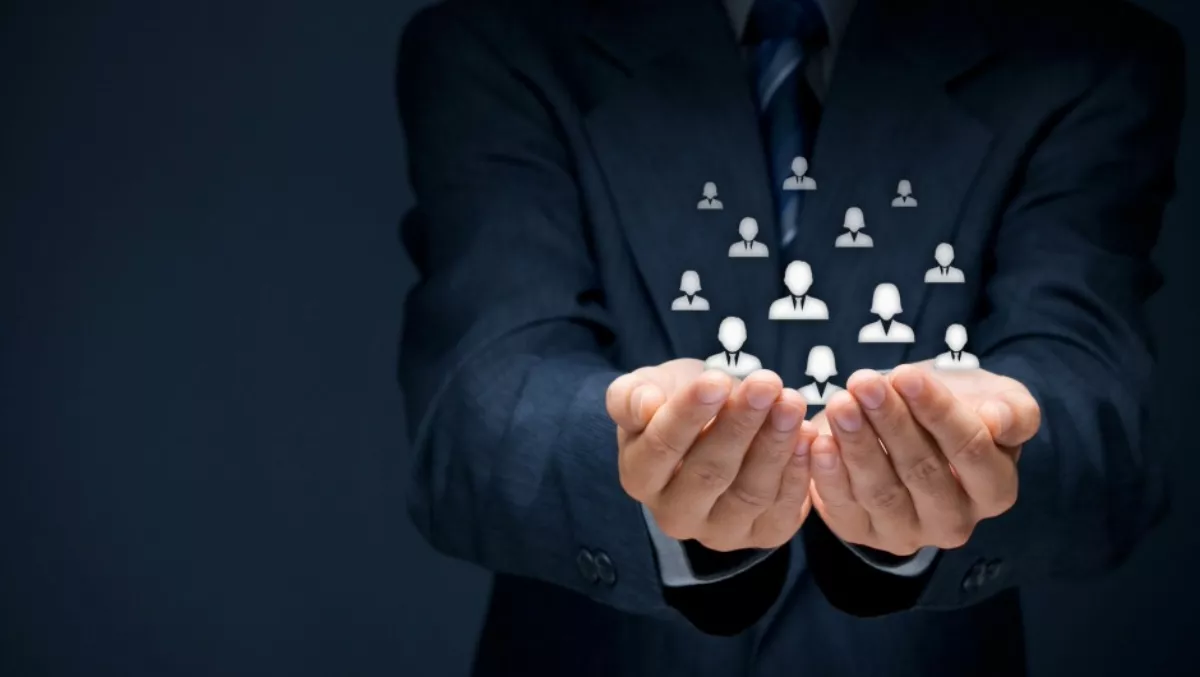 AI, mobility, IoT revolutionises customer experience
FYI, this story is more than a year old
Customer experience is becoming a primary focus for nearly every company, as new technologies such as artificial intelligence, IoT, mobile and other technologies revolutionise customer engagement as we know it.
In fact, according to Interactive Intelligence - the cloud services provider, 89% of companies plan to compete primarily on the basis of the customer experience by 2016, which is a dramatic increase since 2014 (36%) and 2015 (58%).
"It's clear that companies are making customer interaction experiences a priority, and the trends we've identified will be critical if businesses want to stay competitive," says Dr. Donald E. Brown, Interactive Intelligence founder and CEO.
"Of note is that all these trends rely heavily on the cloud, analytics and big data. These now form the underpinnings of nearly all things customer experience-related and will continue to be key components of any successful customer engagement strategy," he says.
Here are the five trends Interactive Intelligence says will disrupt customer service in 2016.
1. Customer-centric world breaks down silos
In today's customer-centric world customer relationships are becoming everyone's responsibility, Interactive Intelligence says.
One of the biggest challenges companies face in this new shared responsibility is the number of employees involved in handling customer interactions.
This challenge will drive the need for digital workstreams powered by converged systems that support customer engagement, communications and collaboration, and the cloud will play a key role, the company says.
These digital workstreams will not only help break down the barriers between the contact centre and enterprise, but also between organisations and their partners, suppliers and customers for faster response times and greater knowledge sharing, according to Interactive Intelligence.
2. IoT expands the omnichannel experience
The explosive growth of device connectivity, wireless technology, cloud computing, and advanced analytics has driven the Internet of Things from vision to reality, Interactive Intelligence says.
Today, a full one-third of companies report using IoT, with another third planning to do so in 2016.
But how do companies use IoT to improve customer service without creating yet another siloed channel? the company asks.
Best practices for connecting IoT platforms to the contact centre will be critical if companies want to create a seamless customer experience across all interaction channels, according to Interactive Intelligence.
3. Artificial Intelligence with machine learning hits prime
Artificial intelligence has seen explosive growth. Advanced speech analytics, which relies heavily on AI, has been used in the contact centre for years to monitor interactions and trigger alerts for intervention, Interactive Intelligence says.
More recent AI advancements have fuelled the growth of machine learning. In fact, the global market for smart machines is set to grow to nearly US$15.3 billion by 2019 at a 19.7% growth rate (2014-2019 CAGR).
Machine learning can help companies identify patterns and predict customer behaviour, Interactive Intelligence says.
Companies will increasingly use machine learning to proactively engage with customers and manage the contact centre in far more effective and intuitive ways, including the use of conversational bots that serve as virtual agents and supervisors, the company says.
4. Digital natives get sophisticated DIY customer service (finally)
As the influence of millennials on the purchase process increases, the demand for DIY customer service has skyrocketed.
This need for more sophisticated self-service options (such as Web, SMS and mobile) has left many companies scrambling to give millennials a true multimodal experience, Interactive Intelligence says.
Despite these challenges, opportunities abound, especially for start-ups and small to mid-size companies.
These companies are typically more nimble than their larger counterparts - and many foster cultures that naturally embrace DIY - and can therefore adopt these strategies faster, according to Interactive Intelligence.
5. Mobility brings the challenge of context
The topic of mobility is nothing new in 2016, but customers, members and citizens are fast anticipating the ability to do everything via a mobile device.
In fact, nearly half of all inbound calls now come from mobile devices. In 2016, developing apps for mobile devices will no longer be an afterthought but a mandate up front.
The challenge will be to create an experience that ensures the context of the interaction is transferred as customers move from mobile apps to live interactions, Interactive Intelligence says.
Related stories
Top stories