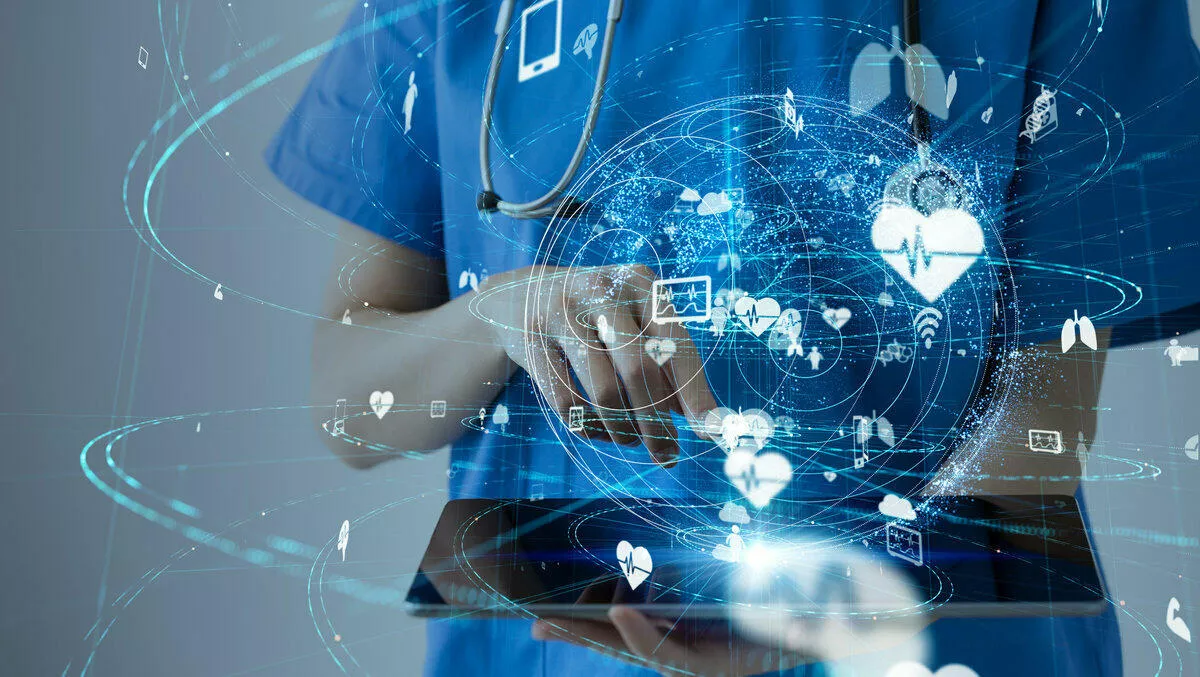 AI to benefit New Zealand healthcare system
FYI, this story is more than a year old

Artificial intelligence (AI) could contribute more than $700 million of value and savings per year to the New Zealand health system by 2026, according to the AI Forum of New Zealand, who says New Zealand's district health boards are facing a $500 million annual deficit.
The AI Forum of New Zealand latest AI research report, AI for Health in New Zealand / Hauora i te Atamai Iahiko, provides fresh information relating to AI and health for Kiwis.
Executive director Ben Reid says AI's contribution to the NZ health system could rise to between $1.6 to $3.6 billion by 2035.
"The health sector in New Zealand is facing challenges. These include increasing demand, rising consumer expectations, and the pressures of an ageing population," Reid says.
"These factors are straining the health workforce, increasing costs and limiting access to care," he says.
"AI promises to bring significant clinical, workforce and cost benefits to the health sector, as well as personalise medical care," Reid says.
"It can help with predicting disease and injury; and mine vast quantities of literature for research insights."
According to Reid, it can also assist in novel drug discovery; augment the work of human specialists through image analysis and robotic surgery; automate hospital processes; free up more time for doctor-patient interaction and provide personalised treatment.
"The good news is that hospitals and district health boards are investing in data infrastructure in advance of AI," Reid says.
"The Waitemata DHB's leapfrog programme is capturing more clinical data digitally and enabling better data visualisation," he explains.
Dr Kevin Ross, chief executive of research partner Precision Driven Health, says there are a few AI solutions used in New Zealand but not many.
"AI will increasingly outperform humans in translating the unmanageable volume and variety of data and research into practical advice for both our clinical carers and citizens," Ross says.
"New Zealand is well positioned to lead this transformation. With high quality digital health records, innovative Kiwi companies, an admired health system and maturing data governance and ethics required to develop this capability," he says.
Recent AI research by Precision Driven Health includes an automated triage system for cardiology referrals which can predict who should be seen first, which will save clinician time and help to overcome bias.
Reid says there are a number of barriers that need to be overcome to enable widespread adoption of AI in New Zealand healthcare such as a low level of digital literacy among the healthcare workforce and inflexibility of legacy technological systems.
"There is insufficient awareness of where and how AI is being applied in the sector. There is a need to slowly introduce clinical staff to new workflows to avoid resistance and there are low levels of AI awareness among health professionals," he explains.
"New Zealand also has a number of self-imposed barriers including restricted access to non-identifiable data, a lack of standardisation, and little cloud data storage," he says.
Developers of AI in health will need to understand the current conservative nature of the healthcare sector, Reid says.
"AI will only reach its potential with accessible, secure, interoperable cloud-based health data and social license for its use. Solving this problem will unleash the power of data in electronic health records for research and development."
Reid says disruptive AI technologies such as mobile chatbot interfaces will change the way we access healthcare. "PHOs are currently funded on a per patient enrolled basis, not a per service delivered basis," he says.
"Meanwhile large technology companies are starting to experiment internationally with health as a service business model."