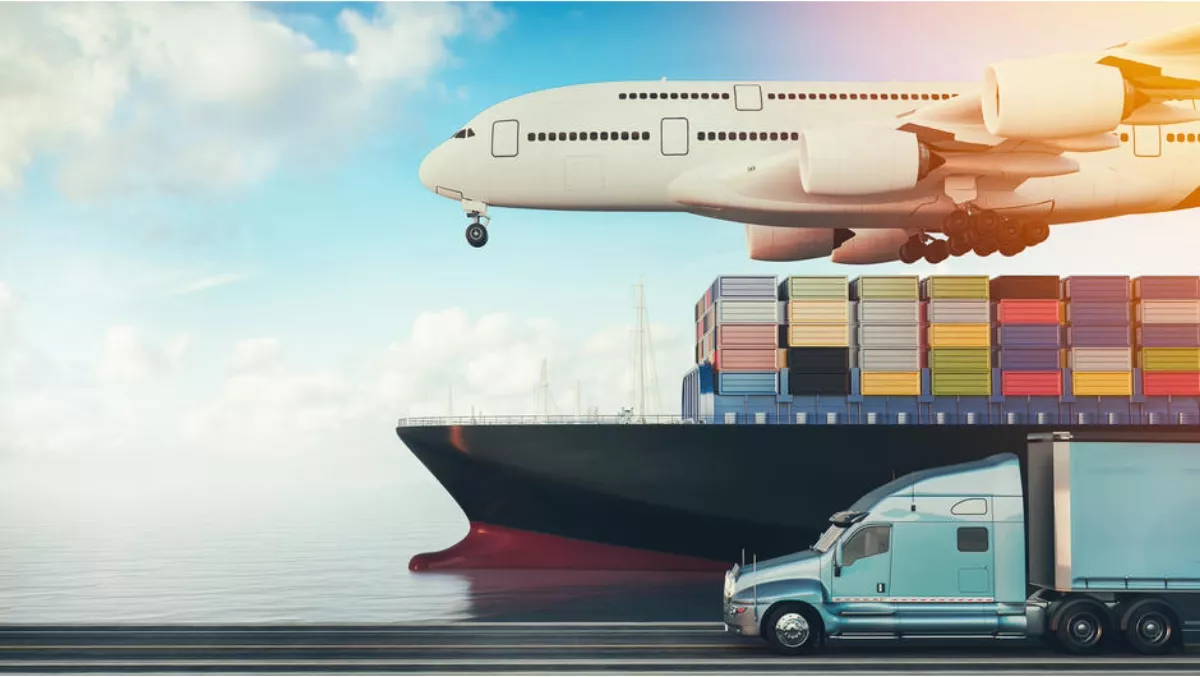 Alibaba, Fonterra turn to blockchain to ramp up NZ's 'clean, green' rep
Fri, 27th Apr 2018
FYI, this story is more than a year old
By Julia Gabel, News Editor
Alibaba is trialing a new supply chain model based on blockchain.
Piloted in Australia and New Zealand, Alibaba's Food Trust Network could improve supply chain traceability and transparency, and form the basis of a supply chain model applied across all of Alibaba Group's eCommerce marketplaces.
Taking place in Auckland, and led by Alibaba Group CEO Daniel Zhang, the pilot follows Alibaba's announcement last year that it would engage PwC in Australia, New Zealand, and China as a service provider to help the company set up a framework to protect product authenticity and provide a trusted marketplace for consumers.
In addition, Alibaba also signed a Memorandum of Understanding last year, partnering with Blackmores, Australia Post, Fonterra and New Zealand Post in the Framework. Fonterra and Blackmores are the first companies to trial the Framework, shipping products from Australia and New Zealand to China. Fonterra is shipping Anchor dairy products and Blackmores is shipping Odorless Fish Oil to consumers who purchased the goods on the Alibaba's Tmall Global platform.
If successful, the Framework could form the basis of a global supply chain model applied across all of Alibaba Group's eCommerce markets.
The Framework aims to build a trusted environment for cross-border trade across Alibaba's Tmall Global platform by incorporating a range of standards and controls to manage the supply chain process, including blockchain technology and product tagging with unique QR codes.
These technologies are designed to authenticate, verify, record and provide ongoing reporting of the transfer of ownership and provision of products and goods.
Speaking at the launch in Auckland, Alibaba Group's general manager of Tmall Import and Export Alvin Liu, said: "Food fraud is a significant global challenge, particularly with the growing complexity of supply chains.
"In response, we have created a coordinated, world-leading and robust framework that involves stakeholders from across the supply chain to improve visibility and enhance the confidence of both end consumers and merchants.
A common mitigator of consumer trust, food fraud costs the global food industry an estimated US$40bn each year, according to research from the Michigan State University. PwC has also estimated that 40% of food companies find food fraud difficult to detect with current methods, and 39% think their products are easy to counterfeit.
Blackmores CEO Richard Henfrey says Blackmores goes to extraordinary lengths to ensure visibility in its supply chain with each product undergoing 30 tests and checks before being released for sale.
"We're exploring ways to leverage the technology and data that can provide our consumers with assurance that their trust in our products is well-placed," adds Henfrey.
"Our commitment to quality doesn't end in our distribution centre and we need to give consumers confidence in the products they purchase on eCommerce platforms.
NZ Post CEO David Walsh says the addition of this platform will help to increase New Zealand's "clean, green and safe" reputation in China.
Fonterra president Greater China, Christina Zhu, also comments: "Given the potential of emerging tech, including blockchain, we want to be at the forefront of developing food quality and safety standards across the supply chain.
"In China and many other markets, we know consumers want to be able to trace the products they purchase online, so we welcome being a part of creating a globally respected framework that protects the reputation of food companies and gives greater value and consumer confidence.