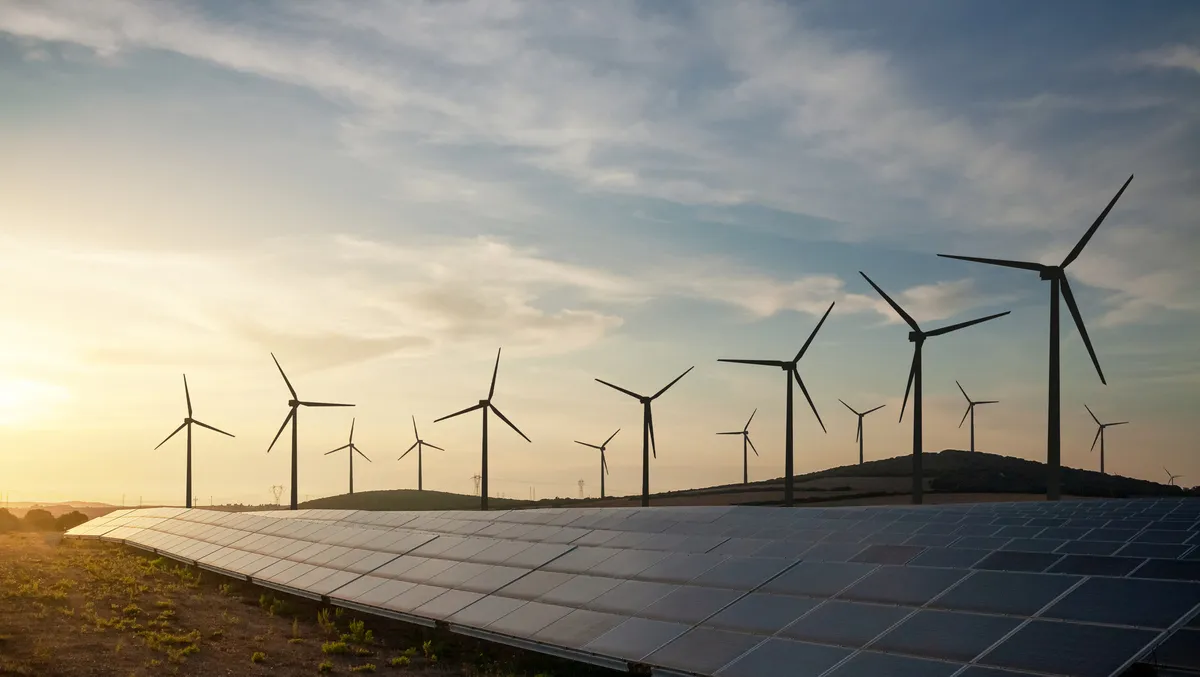 Amazon, Mercury ink renewable energy deal using wind farms
Amazon and Mercury NZ have announced a new long-term corporate power purchase agreement for Turitea South, a 103-megawatt (MW) wind farm under construction in Manawatū near Palmerston North, New Zealand.
Once operational, Turitea South is expected to generate 370 gigawatt hours (GWh) of new renewable energy per year.
Amazon will purchase approximately 50% of the renewable energy capacity of Turitea South, which is more than what will be required to power the upcoming Amazon Web Services (AWS) Asia Pacific (Auckland) Region data centres at launch. This is Amazon's first renewable energy project in New Zealand, and the first corporate PPA between an energy company and technology provider in the country.
Mercury is the largest wind energy generator in Aotearoa, New Zealand. When commissioned in June 2023, Turitea Wind Farm (Turitea North and Turitea South together) will be the country's largest wind farm, with 33 turbines in Turitea North, and 27 turbines in Turitea South. Mercury NZ worked with local iwi Rangitāne o Manawatū, government agencies and specialist ecologists throughout the pre-construction, construction and post-construction phases to ensure that the concept of kaitiakitanga (guardianship and protection) was adhered to throughout the project lifecycle.
With this long-term commitment, Amazon supports the development of new renewable energy capacity in New Zealand. The Amazon renewable energy strategy prioritises purchasing renewable energy from beyond the country's existing grid mix. Having AWS as a guaranteed consumer for Turitea South means the project is well supported for the long-term.
"Our agreement with Amazon helps us shift the dial on decarbonisation in New Zealand, and we are proud to power their operations here to support further renewable generation," says Vince Hawksworth, Chief Executive, Mercury NZ.
"We are committed to delivering on our strong pipeline of new renewable generation and this long-term arrangement helps us get there faster," he says.
Tiffany Bloomquist, country manager for commercial operations at AWS in New Zealand, adds, "I am excited to share Amazon's first renewable energy project in New Zealand with Mercury NZ, which will enable us to operate our AWS Auckland Region using renewable energy when it launches in 2024, supporting the development of additional renewable energy for Kiwis.
"New Zealand already has a high mix of renewable energy, and it has always been our intention to add to this, by generating net new renewable energy for the national grid," she says.
"Our customers and partners expect us to demonstrate our commitment to sustainability, and transitioning to renewable energy is one of the highest-impact ways to immediately lower emissions." Bloomquist says.
"I am particularly excited that we have signed this PPA with an energy company that also uses AWS cloud services, demonstrating how digitalisation and decarbonisation are mutually beneficial," she says.
"Alongside our investments into cloud infrastructure with the AWS Auckland Region, this long-term renewable energy project reflects Amazons deep and long-term commitment to supporting a sustainable future for New Zealand."
The new AWS Asia Pacific (Auckland) Region is scheduled to launch in 2024, and will consist of three Availability Zones (AZs). The Region will enable even more developers, startups, and enterprises as well as government, education, and nonprofit organisations to run their applications, and serve end users from data centres located in New Zealand, ensuring that customers who want to keep their data in New Zealand are able to do so. Mercury NZ has also worked with AWS for the past eight years, leveraging AWS services to support its cloud strategy and services, and most recently to support Trustpower's Amazon Connect contact centre environment. Mercury acquired Trustpower in May 2022.