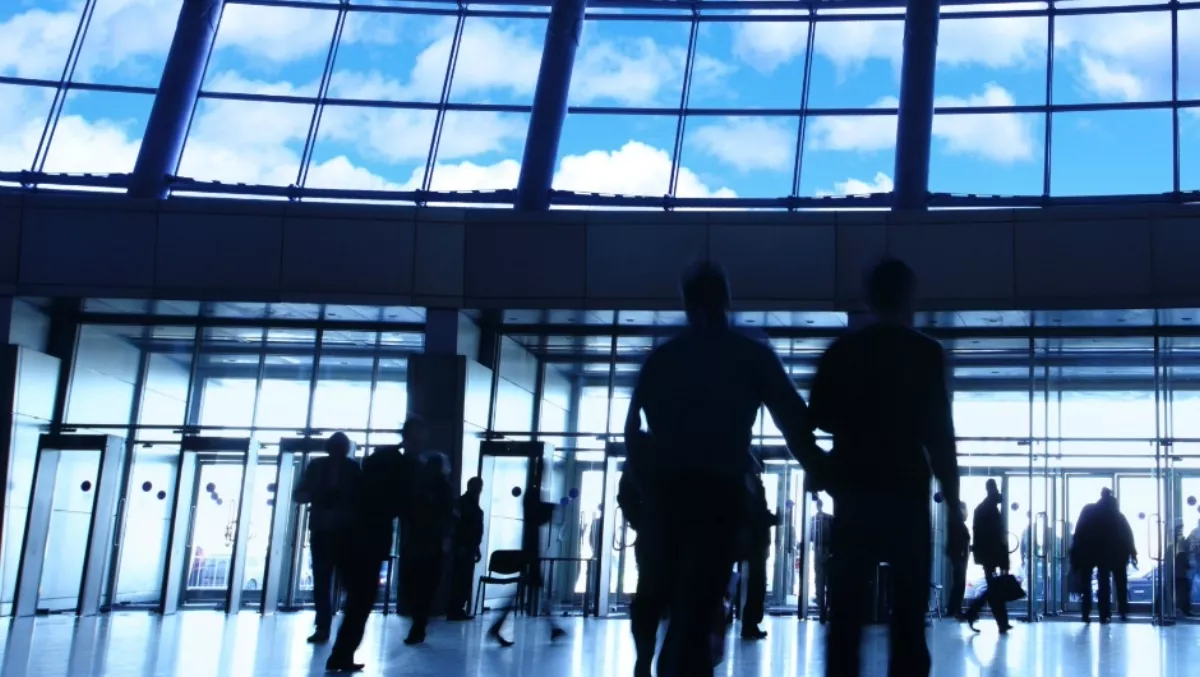 APAC business ahead of the curve when it comes to DX
FYI, this story is more than a year old
When asked by CIOs to explain what's key when assessing their future technology needs, it's no surprise that Microsoft and its unified communications (UC) solutions are always integral to the conversation. Earlier this month, I visited Australia and New Zealand (ANZ) to host a series of design clinics for partners and customers wanting to understand how they can be more effective at deploying 21st century collaboration technologies in a Microsoft enabled Workplace of the Future.
To provide some context. I truly believe our industry is at a turning point. The widespread availability and advances in digital technology are causing rapid changes to the workplace, not seen since the industrial revolution. IT investment is just one indicator. According to Gartner, New Zealand IT spending is forecast to reach $11.5 billion in 2016, an increase of 1.4 percent compared with 2015.
In line with spend, a large number of ANZ enterprises, large and small, are on their own digital transformation journeys moving voice and video communications from legacy proprietary systems to more open and collaborative environments. For the majority, this means deploying unified communication (UC) collaboration technologies delivered by Microsoft; either on-premise or in the cloud.
When it comes to workplace transformation, compared to the rest of Asia Pacific, businesses in Australia and New Zealand are ahead of the curve. Many customers are already using voice and or video as a service (VaaS) from a variety of service providers that offer 24/7 connectivity anytime, anyplace and on any device. Businesses are also replacing traditional office environments with open plan workspaces more suited to collaboration. These include areas like brainstorming zones and small huddle areas where different work groups can meet, share content and collaborate on video using multiple devices. Not surprising when you consider that 97 percent of ANZ companies questioned in our recent ANZ Workplace of the Future study, believed that technology-enabled workplace collaboration is a source of competitive advantage.
Brennon Kwok delivering a Design Clinic in Auckland.
But while the changing workplace driven by rapid technology innovation is exciting, there are of course challenges when it comes to getting the technology right.
One of the biggest hurdles is enabling different heterogeneous environments to work together in a seamless and non-disruptive way. It's one thing to be able to connect different systems together, but to do so while preserving a consistent user experience and workflow across a multitude of user devices is the difference between a good and a great solution. Customers also expect this same interoperability and user experience when they move the cloud.
Obviously, customers who are integrating legacy video conferencing and PBX systems with Microsoft Skype for Business and Microsoft Office365 are also looking for integration that preserves the natural workflow experience. In fact this is the number one factor driving user adoption today and until recently has been a major hurdle for many.
The technologies available from Microsoft and Polycom, underpinned by our 12 year partnership, have matured to overcome these interoperability barriers. With a firmware update planned for later this year, Skype for Business customers can move completely to Office365 and the Polycom® RealPresence® Group Series will be able to directly register with the cloud servers, allowing for presence, click-to-call and Exchange Online calendar integration out of the box. This will help drive user adoption and provide the consistent look and feel of Skype for Business across all meeting space devices, creating a seamless user experiences.
However, within this context, it's important to educate customers and partners on what can be achieved today and further improvements that can be expected in the coming months. For example, as part of Microsoft's newly announced Project Rigel, Polycom will deliver a new line of room solutions purpose built for Skype for Business that will offer plug-and-play simplicity to meet the needs of any sized business and any sized room. Although exact details are to be announced, these new solutions are expected to take advantage of the innovative Skype Meeting interface of Microsoft's Surface Hub and combine them with the latest collaboration technologies.
For customers looking to integrate enterprise-grade HD video and voice into their Microsoft Skype for Business or Office 365 platform, here are five key tips to get you started:
Make sure the HD voice and video solutions are certified to work with Microsoft Skype for Business and Office 365
Many solutions claim Microsoft interoperability but remember 'the devil is in the details'. Do thorough research into how exactly the solution interoperates with Skype for Business and whether the native user workflow and experience is preserved.
The vendor providing these solutions should have a strong partnership with Microsoft and offer a breadth of solutions to meet different work based scenarios and requirements.
Always check that the vendor has a robust roadmap of solution offerings. Choosing a Desktop Phone that provides a great user experience is important, but equally so is the ability of IT to easily manage the deployment and provisioning of these devices across a large user base. This is important to ensure a low total cost of ownership of the overall UC solution.
Ensure there is a good range of local partners and integrators to choose from for Implementation services and that servicing support is available globally, 24/7.