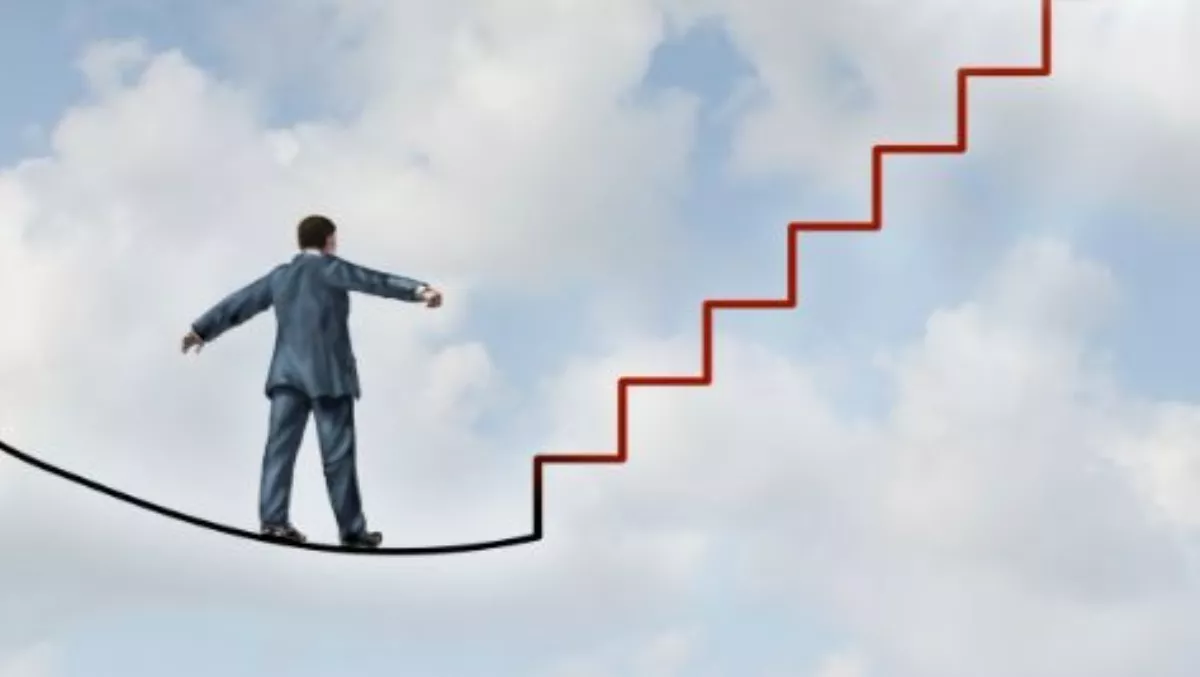 APAC, wise up before you miss out on cloud advantages
FYI, this story is more than a year old
Despite strong signs of agility, there is a clear lack of awareness among businesses across the Asia Pacific region around how certain technologies can be utilised.
That's according to Oracle, whose results of its Oracle Cloud Agility study reveals APAC businesses may be at a disadvantage in dealing with competitive threats.
The study shows APAC businesses recognise the benefits of agility, however it highlighted technologies such as Platform-as-a-service are not being fully utilised.
The Oracle Cloud Agility study surveyed 759 employees working for large enterprises in the APAC region, in an effort to understand business agility in the age of cloud.
Oracle found respondents are clear about the benefits of agility, with 85% stating that the ability to rapidly develop, test, and launch new business applications is either important or critically important to the success of their business.
In particular, nearly one third of respondents (29%) believe the effective mobilisation of applications and services is the most important factor for business success today when it comes to IT infrastructure.
According to Oracle, the study reveals that the impact of agility on competitiveness is critically important to businesses. The ability of competitors to launch innovative customer services more rapidly was identified as the top threat, at 29%.
When it comes to demonstrating signs of being agile, over half (52%) of businesses questioned did feel they have an IT infrastructure capable of responding to these competitive threats.
In addition, 60% of businesses stated that they can develop, test, and deploy new business applications for use on mobile devices within six months - and nearly half (46%) felt that they could achieve this within a one month timeframe.
"The speed with which many Asian countries are adapting to digital technologies like mobile is clearly acknowledged," says Chris Chelliah, group vice president and chief architect, Core Technology & Cloud, APAC.
"However, in today's global economy, there is no time for these organisations to be complacent and rest on their laurels," he warns.
"What this research shows is that many companies are not yet harnessing the power of PaaS solutions to further boost agility levels, and so stay ahead of the digital curve,"
Chelliah says the survey results bear out the assessment that businesses are not fully aware of how PaaS can increase operational agility. Only 26% of respondents state that they fully understand what PaaS is.
For those that say they do understand PaaS, the top two benefits were stated as: savings on the cost of internal IT infrastructure (50%), and savings on the cost of application development (40%).
Robert Shimp, Oracle group vice president, adds, "Businesses clearly know agility holds the key to their success, but there is an awareness gap around exactly how this agility can be realised through the right technology investments.
"Today, PaaS can enable businesses to build new applications quickly - in as little as two weeks - allowing them to launch new internal and customer-facing applications rapidly," he explains. "This capability allows organisations to react almost immediately to market conditions and get their products and services to customers ahead of the competition."
Shimp says PaaS offerings, such as the Oracle Cloud Platform, have the ability to deliver unprecedented levels of business agility. "The key now is to demonstrate to businesses just how easy it is to integrate this critical cloud platform into their IT architectures," he says.
"Yes, the cost savings delivered by PaaS are important, but of greater importance is its ability to help businesses reduce application development timeframes and more easily tailor and integrate third-party Software as a Service apps into their business, allowing them to react better to customer demand."
Related stories
Top stories