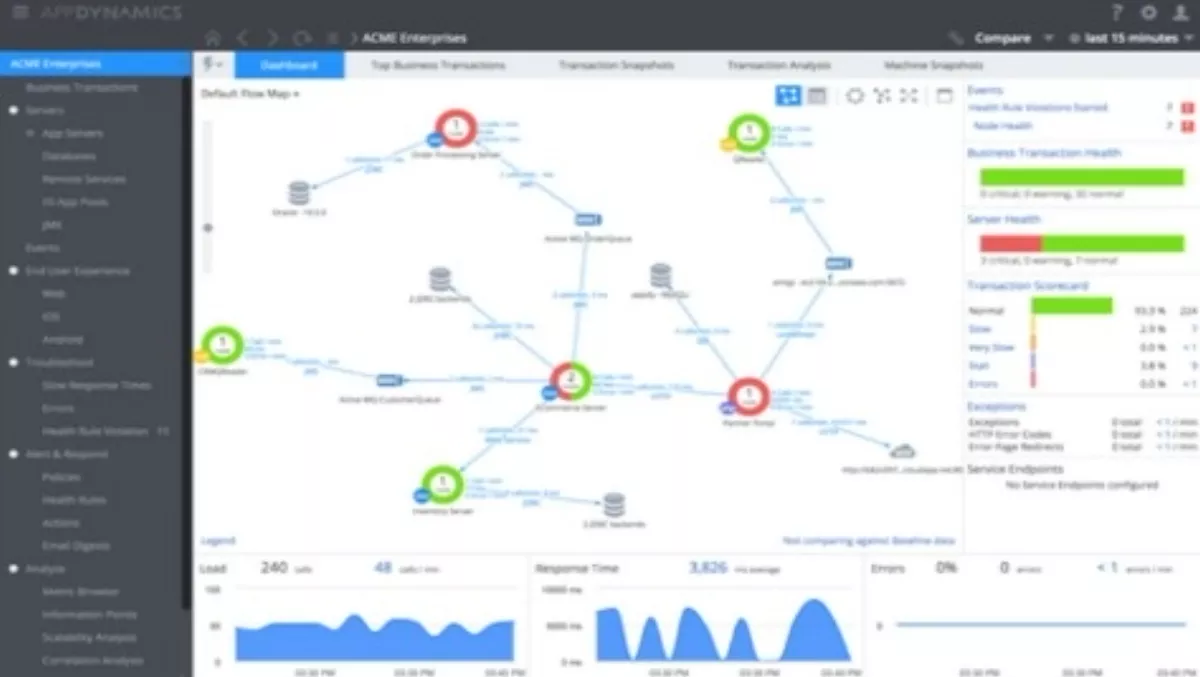 AppDynamics widens scope to IT managers
By Catherine Knowles,
Tue 4 Nov 14
FYI, this story is more than a year old
AppDynamics has updated its software to make it more useful for business managers as well as IT staff.
The application monitoring software has been updated to include business intelligence capabilities and provides real-time insights. The update also provides new collaboration capabilities and enhancements that will keep users current with latest web development technologies.
It was at the company's first user conference in Las Vegas this week that the Fall 2014 Release was announced.
The intelligent feature is called Application Analytics. This can help business leaders to understand which features in a new app are being more used more, can be a way to calculate the cost of an app and lost revenue, as well as highlight underperforming apps. Each of these aspects could help managers to make better decisions about IT investments.
Receiving this data comes at no additional coding or infrastructure, says AppDynamics.
Application performance monitoring (APM) systems are agents added by developers to applications that collect performance and operational data and relay it back to IT administrators. The admin staff can use it to spot outages, errors and unexpected latencies.
However, in recent years, APM companies have realised this collected data can also be useful for business managers, providing the ability to see "every interaction within the software stack, from the end user through the business logic," Gartner analyst Jonah Kowall says.
APM systems can be more advantageous than that of a standard data warehouse as users get data as it's generated, as opposed to waiting for it to be collected and stored for analysis every day, says AppDynamics.
The Fall 2014 Release also has a feature called the Virtual War Room. This encourages collaboration as it offers a space where teams can discuss data being collected, and can also automatically email pre-configured reports to multiple recipients.
The new analysis patterns, as part of the new release, help to understand how complex applications are behaving. Cross-application flow is one tool that examines how multiple applications working on a single task are interacting.
Find out more about AppDynamics here.