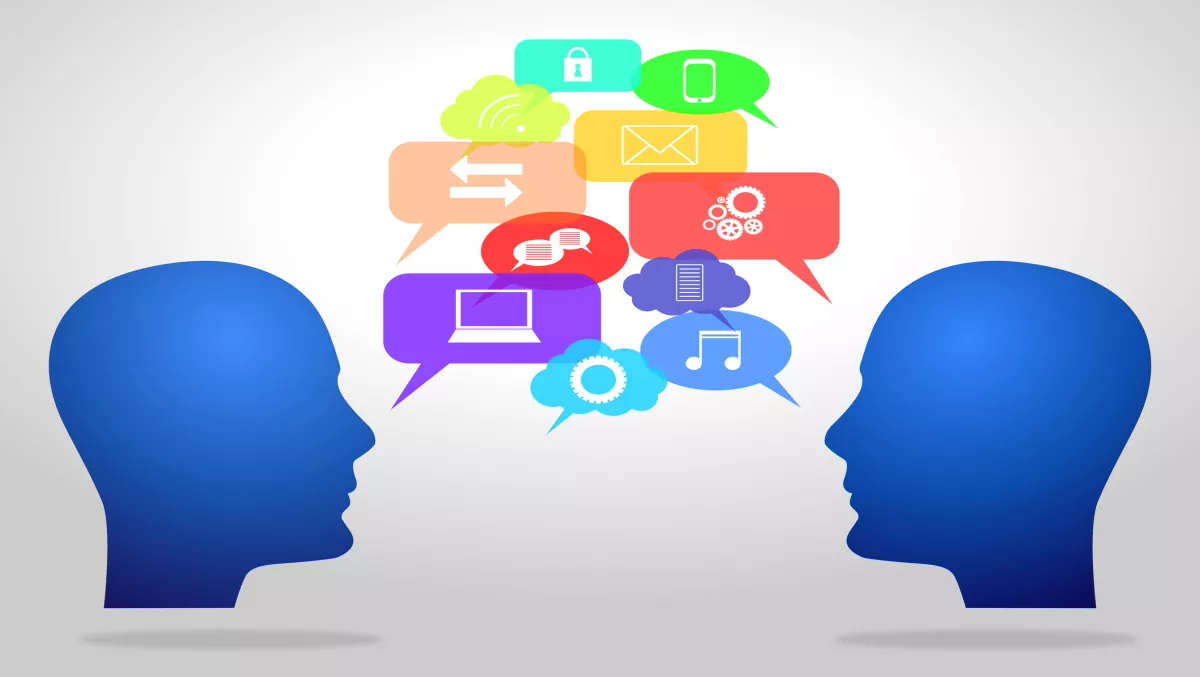 Apple, Google, and Facebook stake claims for bigger piece of communications services pie
Thu, 23rd Jun 2016
FYI, this story is more than a year old
At WWDC 2016, Apple announced the introduction of the CallKit application programming interface (API) and the SiriKit software development kit (SDK) as well as an overhaul of iMessage. The new products will facilitate a deeper integration between third-party communications apps and the iPhone and represent a clear move from Apple to strengthen its communications capabilities.
However, Apple is not alone in renewing its focus on communications. The past month has seen Google intensifying its efforts with the imminent launch of its new messaging and video calling apps Allo and Duo. Meanwhile Facebook is testing Facebook Messenger's ability to become the default SMS service on its Android app – in much the same way that iMessage defaults to SMS when a data connection is not available.
With the unprecedented success of players such as WhatsApp, Facebook Messenger, and WeChat, it is becoming increasingly clear that these apps are using communications services to anchor the development of other services (e.g. around media sharing, payments, and utilities) which can help grow the user base of these apps and keep users highly engaged.
In its forthcoming OTT Messaging Forecast, Ovum estimates there will be around 2.4 billion unique monthly active users of OTT communications apps globally by 2020. These users will generate about 65 trillion text, photo, and video messages annually.
Apple's recent announcements have two key objectives. The first is to enable iMessage to keep up with other OTT messaging apps and move towards a far more media-rich messaging experience, by introducing the ability to convert text into emojis. This objective is in line with a range of other chat apps, such as Snapchat and Google, which are also introducing new media-rich communication services.
Apple's second, more strategic, objective is to reinforce its position as an enabler or primary access point for a range of services, through APIs and SDKs. Apple's new CallKit API allows for a deeper integration between VoIP apps and the iPhone. It marks a step towards Apple supporting the growing VoIP ecosystem by making it easier for iPhone users to answer calls from their VoIP/communications apps via the lock screen, and also manage VoIP contacts via their "recents" or "favorites" menus.
Ovum's OTT Consumer VoIP Forecast: 2015–20estimates an 18% increase in mobile VoIP users between 2016 and 2017.
Meanwhile, the SiriKit will allow developers to utilise Siri's voice control for their own apps (specifically when they include audio or video calling, messaging, and content storage or enable payments and taxi booking). In a nutshell, CallKit and SiriKit will help Apple move away from the siloed app experience it currently offers and create a more integrated communications capability for the iPhone user.
The move to integrate artificial intelligence (AI) such as Siri into communication is a hot topic at the moment. Google will include its new Google Assistant AI capability in forthcoming communications app Allo, while Facebook has been conducting a limited trial of its M personal assistant in Facebook Messenger. Siri, Google Assistant, and M are all attempts to create a uniform and integrated interface for a range of services offered on the respective platforms.
Facebook and Google – along with Kik Messenger and Line – are also exploring the potential to use chat bots in their communications apps. It makes sense to start by adding AI to communications because communications services are highly sticky and consumers use them many times a day.
Ovum believes that over the next six months there will be more advances in the OTT communications space around creating a media-rich communication experience. There will also be steps towards the integration of AI into these services. It is therefore important to not only be apprised of the technological developments in the OTT communications space but also understand the implications of these developments within the wider realm of digital services.