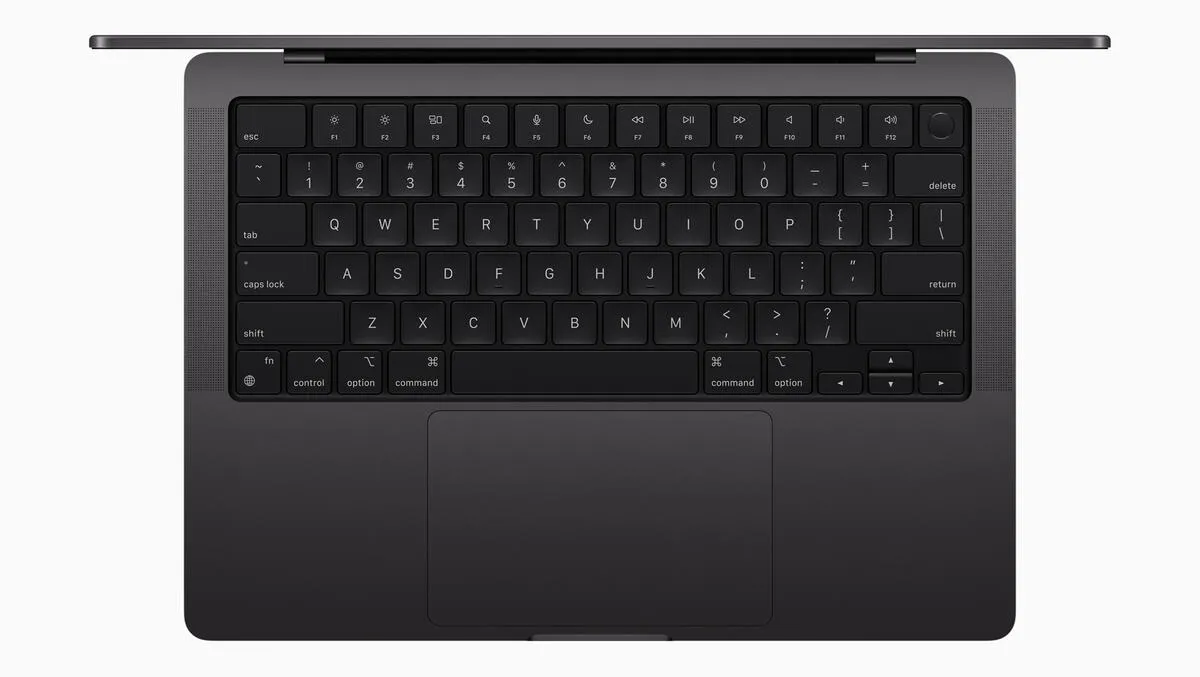 Apple presents new MacBook Pro featuring M3 chips
Tue, 31st Oct 2023
By Sean Mitchell, Publisher
Apple has launched a groundbreaking MacBook Pro lineup featuring the M3 family of chips: M3, M3 Pro, and M3 Max. With a redesigned GPU architecture and an enhanced CPU, the M3 chips bring unprecedented performance and remarkable capabilities to MacBook Pro. The new 14-inch MacBook Pro equipped with M3 is perfect for a broad range of users, from aspiring creatives and students to entrepreneurs, delivering sustained performance in professional apps and games. It now starts at RRP NZ$3,199 inc. GST.
The M3 Pro and M3 Max chips serve power users like coders, creatives, and researchers, by providing superior performance, additional unified memory support, and enabling more demanding workflows. With a robust GPU and powerful CPU, the M3 Max laced MacBook Pro supports extreme workflows and multitasking across professional apps. Users such as machine learning programmers, 3D artists, and video editors will now be able to leverage M3 Pro and M3 Max models in an elegant new space black finish.
All MacBook Pro models feature an exquisite Liquid Retina XDR display, a built-in 1080p camera, a captivating six-speaker sound system, and various connectivity options. Boasting up to 22 hours of battery life, the MacBook Pro lineup offers exceptional portability, delivering the same performance whether plugged in or on battery power. The new MacBook Pro is available for order today, with availability starting from 7 November.
Each chip in the M3 family is produced using the industry-leading 3-nanometer technology. The GPU adopts a groundbreaking technology known as Dynamic Caching - allocating local memory use in real time to ensure optimal memory utilisation for each task. This significantly increases GPU utilisation and performance for demanding professional apps and games. In addition, the new MacBook Pro range debuts hardware-accelerated ray tracing on Mac, facilitating games to render more accurate shadows and reflections, thus creating more realistic environments.
From a sustainability perspective, the MacBook Pro is designed for durability. Its enclosure is fabricated from a custom alloy that utilises 100 per cent recycled aluminium. Additionally, the MacBook Pro utilises 100 per cent recycled rare earth elements in all its magnets and 100 per cent recycled tin soldering and gold plating in numerous printed circuit boards. As a part of Apple's commitment to becoming carbon neutral by 2030, the MacBook Pro production process from component manufacturing to recycling is designed to be carbon neutral.