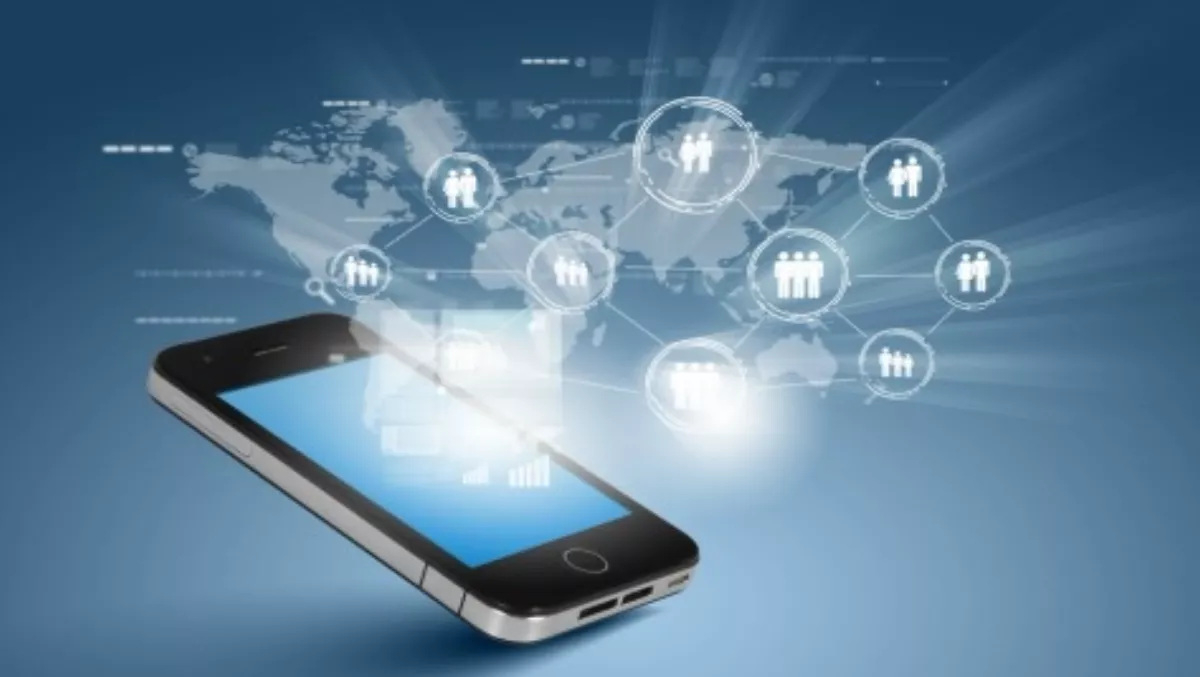 Applications continue to dominate the enterprise space
By Catherine Knowles,
Tue 31 Mar 2015
FYI, this story is more than a year old
Apps are becoming more important to the enterprise, whether for internal or external use, and in turn it's increasingly necessary for businesses to understand the targeted user of the app and test accordingly.
According to Forrester, consumers spend 86% of their time online using applications, over a number of different devices, and this figure is set to accelerate as mobile technologies work to keep up with demand.
Furthermore, in New Zealand e-commerce is a significant trend that is driving change in the enterprise space.
According to Jeff Findlay, Micro Focus senior solution architect (APJ), the increased uptake of 4G (LTE) mobile technologies as well as the Ultra-fast broadband/Rural Broadband Initiative (UFB/RBI), which is scheduled to be completed by 2020, are creating more e-commerce opportunities for businesses.
Using these networks, businesses can push out targeted content to a range of locations and in turn work to raise their sale's conversion rate. Mobile applications are also significant for how businesses run, too.
"From a business perspective, the mobile audience is proliferating and mobile interaction is rapidly becoming the dominant channel.
"As more and more employees are adopting a bring-your-own-device (BYOD) culture and customers adopt an ever-broadening spectrum of mobile devices, organisations are realising that effective mobile communications can reduce costs, boost revenues, improve customer satisfaction and ultimately multiply profits," says Findlay.
According to Findlay, there are three primary areas in which mobile applications can deliver value to an enterprise: mobility, flexibility and engagement.
Mobility refers to the increasing trend of BYOD, and the fact that with mobile capabilities, employees can engage with a business on any device they are comfortable with.
This leads to cost savings and extends the time employees are working, says Findlay.
"The benefit to the enterprise is enormous as they now only get higher productivity from their employees but they are able to respond to business pressure far more rapidly that they have ever done," he says.
In today's digital age, there is more flexibility when it comes to business applications. In the past, release cycles for enterprise applications were measured in months, due to proprietary systems and legacy architecture, Findlay says.
"Where enterprises 'front-end' their corporate applications with mobile web interfaces, these release cycles can be reduced to days. In some cases, where organisations are using 'DevOps' processes, multiple release cycles are achieved each day," says Findlay.
This enables businesses to respond to market and competitive challenges faster, and in turn provide better customer service and turn over more revenue.
Creating a familiar experience is a key part of engaging with customers, according to Findlay. He says with the changing demographic of employees and customers, enterprises need to present their business in a manner that is familiar to the customer. For instance, it will work in a similar way to popular social media applications.
"The consumer expects user-friendly applications every time they engage with social media. Customers have not just become familiar with simplicity and fast response times – they expect it, both of which are not realised with client applications," he says.
Findlay says it's crucial for enterprises to ensure mobile applications are thoroughly tested, whether they're intended for consumers or employees.
When planning a mobile app/web site, developers and testers should both be involved upfront so the concepts and subsequent requirements are both buildable and testable, says Findlay.
Once the app is complete, it's important they're tested against the expected peak load, and that these tests emulate real connects such as 3G, 4G, UFB, including LAN and WAN connections.
In order to get a clear understanding of an estimated peak load, the technical team must communicate with the marketing team to understand the size of the user pool, says Findlay.
Furthermore, if the mobile application is web-based, it must be tested across multiple web browsers and versions of web browsers.
This can be tested in accordance with the demographics of the user pool – for instance, if the demographic consists of mature customers they're more likely to use old browsers because they're less likely to update devices.
If the mobile app is a hybrid or native app, the same functionality and user experience must be tested on the different platform of the user pool, for instance iOS, Android and Windows Phone.
Functional tests should be executed across device types before each release using the same test data – this ensures results are measurable and testable, says Findlay.
"The more developers put into an application, the more engaging and valuable it becomes for the person using it and the more difficult and expensive it becomes to test it. The bottom line is all about prioritising performance and capacity levels to suit your application," says Findlay.