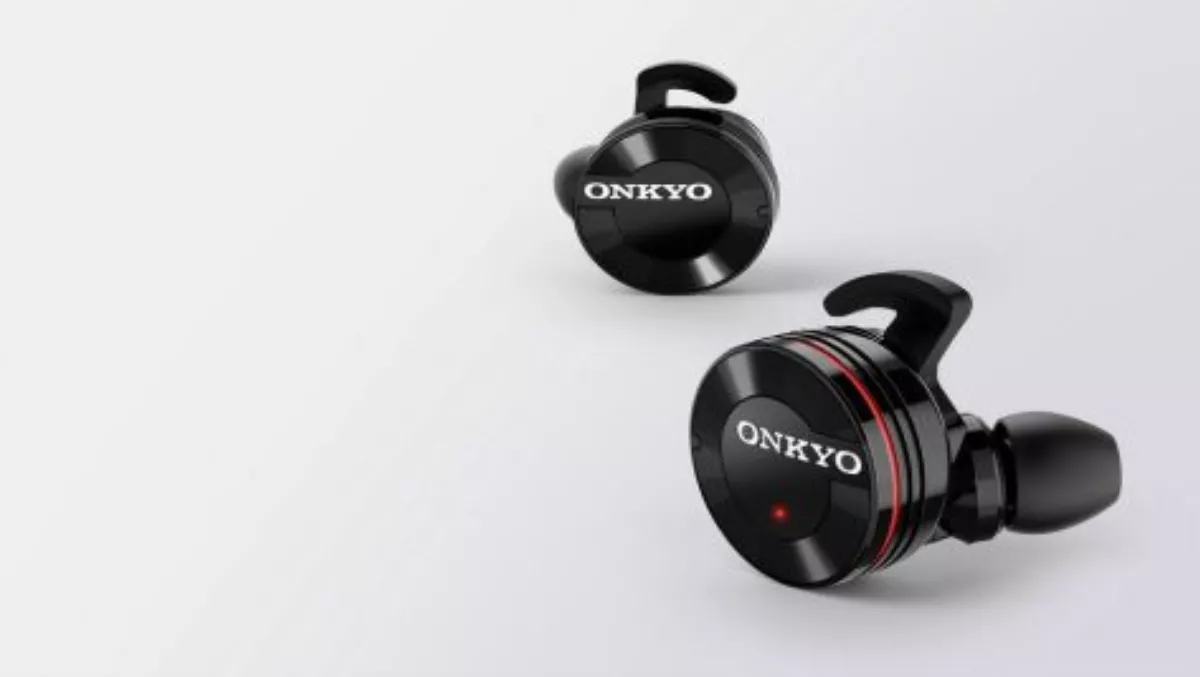 Are true wireless headphones finally here?
By Shannon Williams,
Fri 4 Sep 2015
FYI, this story is more than a year old
Japanese electronics firm Onkyo has launched what it says are the world's first truly wireless headphones.
The consumer electronics company unveiled the in-ear headphones at the IFA technology show in Berlin.
Onkyo partnered with American manufacturer Gibson to create the headphones.
Most current "wireless" headphones are deemed as such because they not require a cable to connect to a smartphone or media player, despite the presence of cable connecting the two earpieces together.
According to a report from What Hi*Fi, the W800BT headphones are completely independent and communicate with each other and the user's smartphone or portable device using Bluetooth technology.
Onkyo says the headphones offer a clear and accurate audio experience that is improved by passive noise cancellation.
The right earpiece includes a microphone allowing hands-free calling. A charging case doubles as storage, as well as a battery for on the go charging. When charges, Onkyo says the headphones have about 12 hours listening time.
Onkyo will start selling the headphones in stores in Europe this November for a cool €300. There is no word on when or where the headphones will be made available on New Zealand shores.