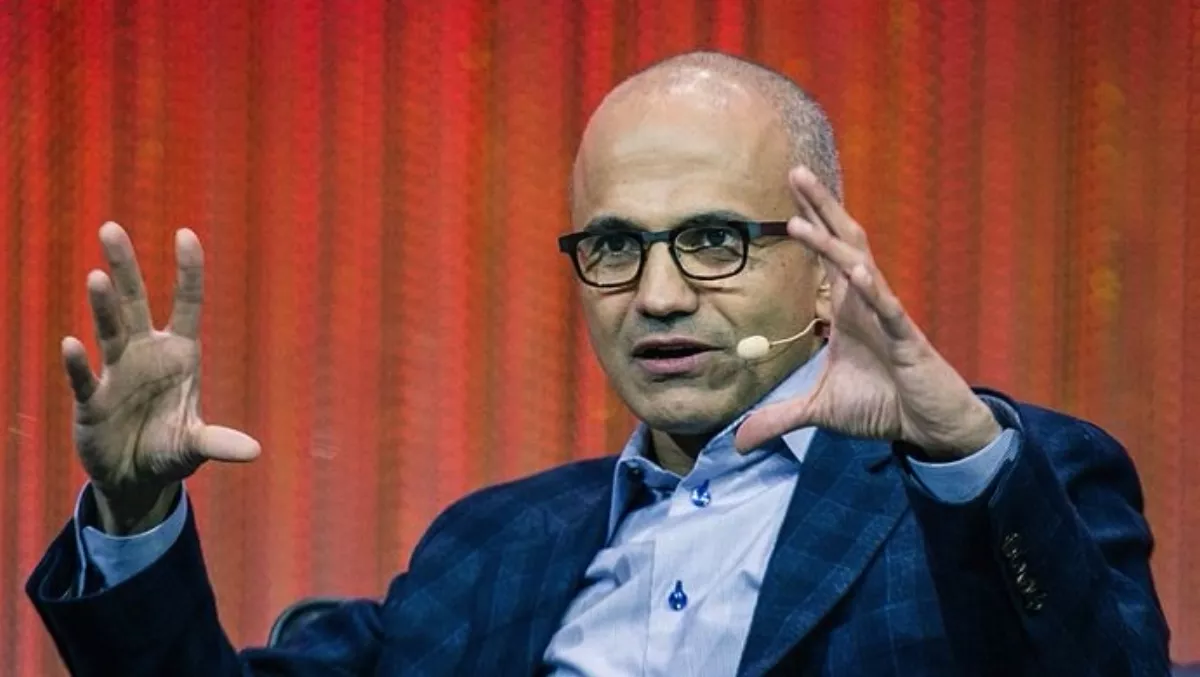 Are we looking at Microsoft's next CEO…?
Tue 4 Feb 2014
FYI, this story is more than a year old
Thought of "among the brightest brains at Microsoft", Satya Nadella, aka "Mr Nice Guy", looks set to become Redmond's new CEO.
While such news has yet to be confirmed by the software giant, sources close to the company claim the search for Steve Ballmer's replacement is finally over.
Hyderabad-born Nadella, at 45 years of age, is described by the Indian press as an "all rounder, shy, humble, super nice, collaborative, very technical, deeply engaged, a visionary leader and strong willed."
Patriotic bias aside however, Nadella's reputation doesn't need embellishing, as his record speaks for itself.
Currently holding the position of executive vice president of Microsoft's Cloud and Enterprise group, Nadella is responsible for building and running the company's computing platforms, developer tools and cloud services.
Credited with turning the company's Cloud Services business from a US$16.6 billion Redmond division to a $20.3 billion revenue maker in just two years, many believe Nadella is the perfect tonic for Microsoft - who have only ever appointed founder Bill Gates and the departing Ballmer as CEOs.
"Nadella fought the hard battles within Microsoft and brought in collaboration within teams," says Staten James, vice president & principal analyst Forrester research.
"Microsoft's culture is unique and would take an outsider quite a while to understand and affect change upon.
"Nadella has already shown that he can drive the kind of change needed for Microsoft."
Jumping the gun somewhat, it appears Microsoft's five-month search for a CEO is coming to an end.
Remembering his time teaching a young Nadella at Manipal University in India, digital electronics lecturer Harishchandra Hebbar told the Times of India: "When all other students will quietly listen to what I would teach, he will ask a lot of questions -- 'why does it have to be like this, why can't we do it like this?'
"Sometimes it felt like he was just testing my patience," he added, with a laugh.
Regarded more as a visionary rather than simply a salesman, aka Ballmer, Nadella is widely believed to posses the intellectual know-how to drive Microsoft's technology to a new level, while holding the expertise to market it to the wider public.
If, or more likely when, Redmond appoints Nadella, it seems the move will be widely favoured, given his well-respected standing within the technology industry.
Is Satya Nadella the right man for Redmond?