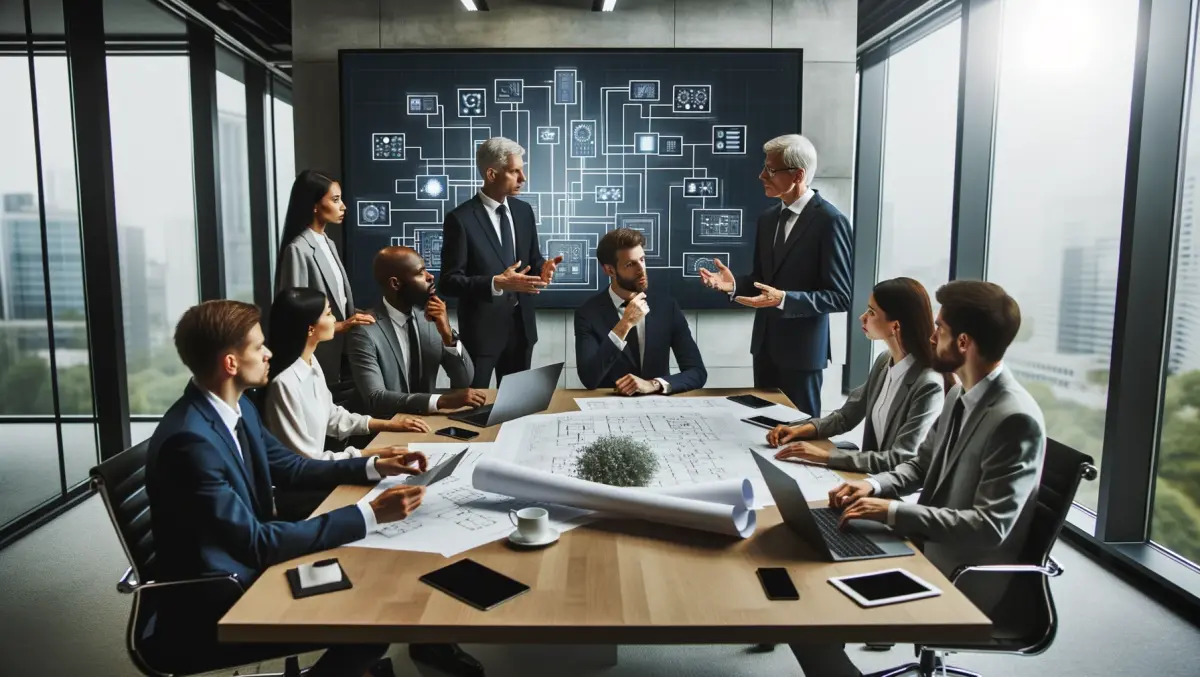 Are you ready for the third wave of the digital age?
FYI, this story is more than a year old
We are in the third wave of the digital age where the need to respond to change has become ever more pressing and the use of traditional change methods has become a blocker, rather than an enabler. Now we need Lean Business Analysis.
The history of humankind has been one of steady progression, with key moments that accelerated the rate of change. A few thousand years ago, our nomadic existence shifted when we started to settle near to water; we grew crops and kept animals and hunters had to become farmers. This new agricultural age led to a number of developments and made possible the foundations of cities and civilisation.
Then, a few hundred years ago, our agrarian lifestyle shifted when we started making machines that could handle the work of several people. This new industrial age supported hundreds of mechanical inventions and led to land workers retraining as factory workers, accelerating the pace of change.
Fifty years ago, work that used to be manual became progressively automated as computerisation took hold. Manual workers had to retrain as knowledge workers. Gordon Moore developed his theory (Moore's Law) that technical capacity and capability double every year or so, describing an environment where change itself happens at an ever-increasing pace. This digital age has been marked by three waves (so far).
In the first of these waves, the availability of personal computers and the openness of the World Wide Web began to impact supply chains. In the second digital wave, the availability of mobile web access and the interconnectedness of user-generated content enabled mass collaboration and long-tail, personalised services.
We are now experiencing a third digital wave where the ubiquity of smart phones and wearables (like Google Glass and Apple Watch) – combined with the explosion of big data – are creating challenges that are bigger than any individual organisation, creating a time of constantly shifting capabilities and expectations. This is the time of 'digital disruption'.
This creates a turbulent business environment. Just when an organisation believes it has established how to serve its customers and prosper by doing that well, the environment shifts on them – with ever-more complex combinations of development in technology, changes in regulation, natural disasters, global financial crises and changes in customer expectations.
Against this backdrop, we need to be able to sense change, rapidly determine its impact, uncover the opportunities this provides, explore the possibilities, decide on solutions and get those to market before our competitors – and before the market itself changes to make that solution obsolete.
We know that a key determinant of success comes from understanding what it is that needs to change. A number of regular surveys have repeatedly shown that badly defined scope and requirements are the largest contributors to failure – and so the discipline of business analysis evolved to help address these shortcomings.
Over the last 30 years, the discipline has grown steadily more mature and become increasingly recognised as a significant contributor to successful outcomes. However, this developed in a contract-driven world where every 'i' and 't' had to be dotted and crossed before anyone started work, where project management offices and governance policies have loaded more and more onto what should be a relatively straightforward attempt to capture the value of change (why it is required), to understand the potential impact on people, process and technology, and to then help craft how the change can best be approached to deliver the value, while minimising the impact.
As organisations have started to adapt their approach to business change and new product development to take advantage of this wave of digital disruption, they are finding that traditional business analysis and project management practices have become a blocker, rather than an enabler.
Organisations are increasingly frustrated by unfinished work, unnecessary features, people working in silos, unnecessary processes, people working on too many things at a time, queues, unnecessary rework and knowledge hoarding. These are all forms of waste that create delays and either block or take time away from more important work, increasing the chance of mistakes. This prevents organisations from keeping up with the pace of change, leading to missed opportunities and ultimately risks them becoming irrelevant and going out of business.
All is not lost though. There is an answer. Smart organisations are responding by adopting an approach to business analysis that reduces or avoids this waste. Out of adversity, we have seen business analysis evolve over the last five years. We have focused increasingly on producing what was needed, when it was needed, on working with the right people at the right time, on collaboration, on building quality in from the start, and on avoiding unnecessary steps that don't add value.
Building on solid, good practice and adopting innovative, new techniques, organisations are starting to adopt Lean Business Analysis. After all, when there is no more business as usual, why would you want business analysis as usual?
David Morris is Auckland Service Lead with Assurity for Lean Business Analysis, with a background in business analysis and project management across traditional, Lean and Agile environments.
He has contributed as a board member for IIBA NZ and Agile Auckland, led work on the Agile Extension to the BA Body of Knowledge and has just published Agile Project Management.
Related stories
Top stories