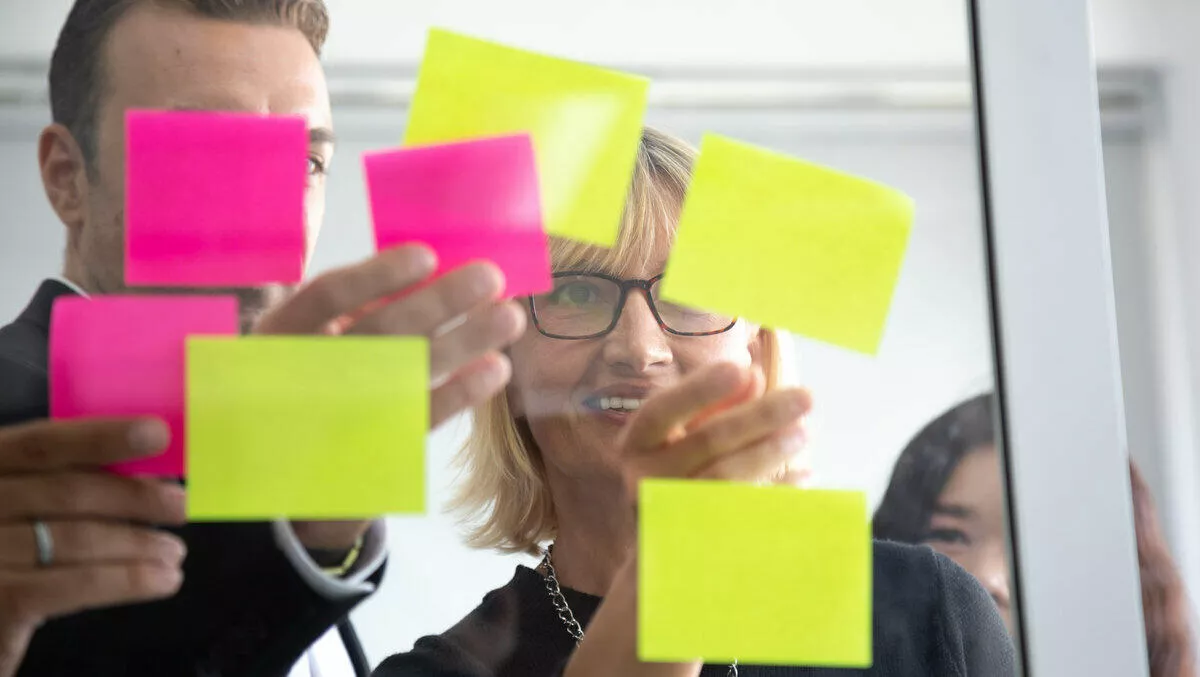 Are you truly agile? Get up to speed this summer with Assurity
FYI, this story is more than a year old
Technology is enabling businesses to evolve faster than they ever thought possible. But no organisation can achieve evolution without those on the ground – its staff.
Old knowledge and experience only takes business professionals so far – for example, an IT professional that only understands on-premise servers will have only a fraction of the required knowledge to research, deploy and maintain cloud environments.
This is where IT training providers such as New Zealand's own Assurity are a crucial part in upskilling and retraining professionals to help their organisation succeed.
With more than 260 skilled staff, Assurity works with clients such as Inland Revenue and Air New Zealand to ensure their businesses and staff are equipped to solve challenges that the modern technology world poses.
Agile is one way of managing those challenges. Agile is commonly adopted within organisations as a way of enabling change through both team management and project management, but there's a lot more to it than a couple of sentences. Assurity's experts outline agile and some of its applications in real-life training environments.
"But who has the time?" It's a common problem - business professionals battle packed schedules, meetings, projects, and deadlines. This is why Assurity crafted Agile Summer School programmes that are intensive workshops that cover agile – and all it takes is two or three days of training.
These Summer School programmes run in Auckland, Wellington and Christchurch. Here's what they have to offer.
- Agile in HR Quickstart
The Agile in HR Quickstart bundles Assurity's Business Agility Foundations course with the Agile in HR course. Successful participants will be awarded the ICP-BAF and ICP-TAL certifications. This quickstart is for HR professionals in enterprises wishing to be more Agile. You will learn about Agile and the role that HR professionals need to play.
- Agile Project Manager Quickstart
The Agile Project Manager Quickstart bundles the Fundamentals of Agile (FoA) and Agile Project Management courses. Successful participants will be awarded ICAgile Certified Professional (ICP) and ICP-APM certifications. This Quickstart is for project managers who need to understand an Agile environment and their role in it.
- Agile Product Owner Quickstart
The Agile Product Owner Quickstart bundles the FoA and Product Ownership - Value Management courses. Successful participants will be awarded the ICP and ICP-BVA certifications. This quickstart is for Product Owners who need to understand an Agile environment and how their role fits into it.
- Agile Coaching Bootcamp
The Agile Coaching Bootcamp bundles The Agile Facilitator Course with the three-day Agile Coaching Course. Successful participants will be awarded the ICP-ATF and ICP-ACC certifications. This bootcamp is for Agile coaches to refine their art and progress on the path to an ICAgile-accredited coaching expert status.
The Agile Summer School offerings are available in Auckland, Wellington and Christchurch during January. All courses are two days' duration, except for Agile Coaching which runs for three days. A training day runs from 9:00am to 5:00pm, with the exception of Agile Facilitation which runs from 9:00am to 8:00pm on the first day.
These short, concentrated courses are designed to deliver a foundation to agile without taking weeks or months out of business professionals' working lives.
What's more, all Assurity trainers are selected from the company's consulting staff. They are certified by ICAgile to deliver ICAgile accredited courses, and they themselves are trained as trainers. This means participants benefit from the most qualified agile experts.
Assurity follows the philosophy of education by practitioners. Its trainers are practitioners, they do what they teach for a living; this means real-life experiences, real-life examples, advice based on practical, real experience.
To learn more about Assurity's Agile Summer School courses, including dates and locations, head to Assurity's website.