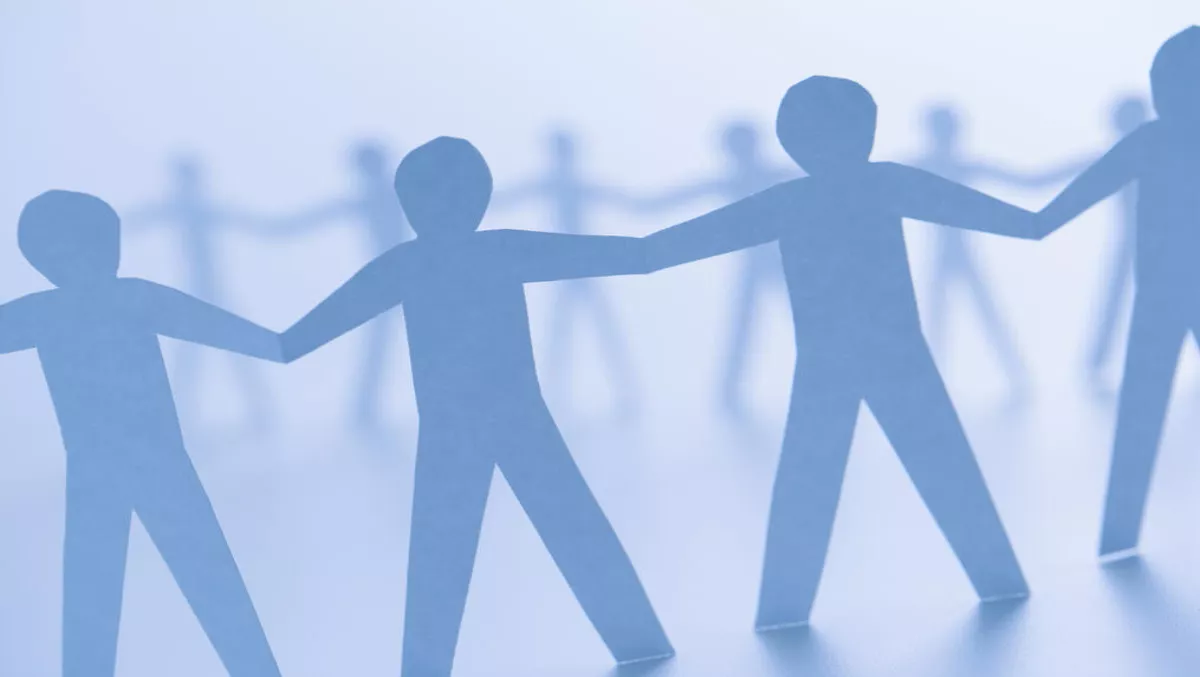 The art of collaboration needed to win in digital transformation
FYI, this story is more than a year old
For digital transformation to become ingrained in business we need to create the right environment for innovation to thrive. That environment is intrinsically linked to our ability to collaborate and the adaptive capacity within the business.
When adaptive capacity is high, existing organisations can alter the structure under which they operate and there is scope for innovation and intrapreneurship to flourish.
Modern connected business applications are driving new patterns of collaboration, some of it structured and even more exciting, some unstructured. Connected digital technology can act as the catalyst for innovation as it creates the systems for collaboration to emerge organically.
However, we still see a natural tension existing between business and IT, so it's not easy to expect them to collaborate on a focused digital transformation goal.
But collaboration is exactly what you need to succeed. According to The Digital Ultimatum: Why Businesses Must Digitally Transform to Survive - and Thrive, 77% of decision makers say their IT and marketing teams could be better aligned to deliver on digital transformation efforts.
Much of this tension relates to poor alignment of metrics and accountability. IT may be a cost centre focused on mitigating risk, and prioritising security, governance and control.
The business side is tasked with fuelling revenue, growth and expanding opportunity — all of which are built on healthy doses of risk and strategic market insight. So at the executive level, it's important to recognise that while they each hold different metrics, their incentives need to be coordinated if you hope to achieve positive outcomes
Is hiring the chief digital officer the answer?
Executive teams are rife with new CxO titles. The advent of the Chief Digital Officer (CDO), Chief Mobility Officer, and the like, is fuelled by a motivation to solve the important digital challenges organisations face.
If you have the resources to hire for these positions, that's great. But be mindful that these roles serve as a shared resource between business and IT designed to promote collaboration.
That's because the digital challenges will still exist when the new C-level arrives, and you want to avoid having yet another silo.
This new silo would have blurred responsibilities overlapping with the existing scope of your Chief Information Officer (CIO) and Chief Marketing Officer (CMO), and is bound to create friction if not properly managed.
Executive Collaboration is Key
Mobility, cloud and customer engagement, are all fuelled by your CIO and CMO. If you choose to pursue digital transformation with your existing CxO leadership, it's an equally sound course to installing a CDO. Just make sure that you empower the right people and structure collaboration so business and IT are on the same page.
It is better to use the singular focus of digital transformation as a rallying cry to unify your CMO and CIO around a bigger goal.
Instead of IT being seen as an execution team or worse yet, a repair shop, IT should be the innovation engine, providing strategic guidance needed to propel your business forward. IT should advance its profile so the business sees them as talented consultants leveraging technology to affect change.
Although it's easy to focus all the energy with taking an approach to digital transformation that's focused on great customer experiences, don't neglect the transformation that must take place inside your organisation. Your employees are the ones interacting with your customers; if they're engaged, your business will benefit.