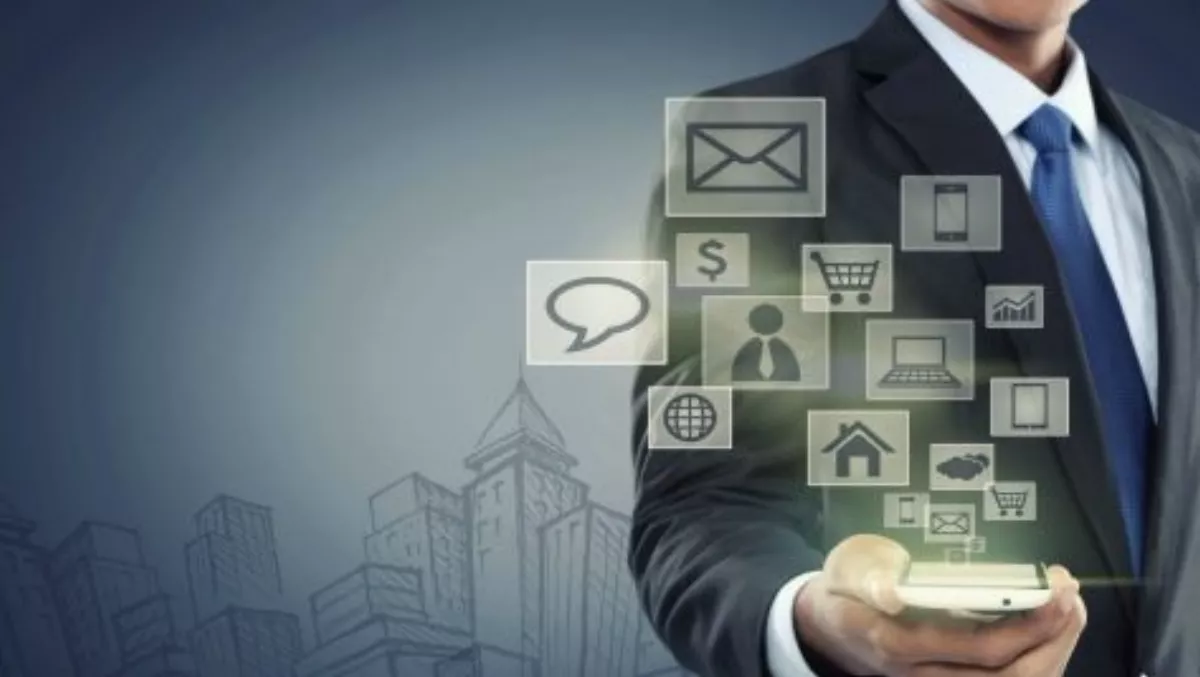 Asia Pacific leads the way in mobile adoption
FYI, this story is more than a year old
More businesses are embracing mobility and by 2020, 80% of the world will own a smartphone and there will be 2-3 times more smartphones than PCs.
According to a new Okta report, four billion people buy a new phone every two years, and in comparison 1.6 billion buy new PCs every five years.
Okta says mobile devices give users vastly greater opportunities as they are personal, can be taken everywhere, provide frictionless access to systems and services, include sensors and cameras, have location and payment capabilities, function as a social platform, and are easier to use.
In fact, businesses are making aggressive efforts to enable their partners, customers and contractors with mobile devices and new cloud-based applications, websites or portals.
Okta says businesses in the Asia Pacific region are further along than the rest of the world in a few ways - specifically with mobile adoption.
"We see businesses in Asia Pacific leading in mobile adoption with an average of 23.8% of end users regularly logging in from mobile devices.
"Asia Pacific is tied with North America in the median number of off-the-shelf cloud apps companies offer employees with 15 (as compared to Latin America's 13.5 and Europe, Middle East and Africa's 12 apps)," says the company.
The education and retail industries have the highest percentage of users accessing applications and data from mobile devices.
With decentralised workforces, employees of retail companies and education are more dependent on mobile devices to access application and email, says Okta.
Okta's data shows 37% of education users are logging into apps with a mobile device. This is followed by 28% of retail users, 25% of consumer and recreational services users, and 24% of media and internet users.
Furthermore, although education and retail lead the way in general mobile adoption, energy, utilities and waste treatment surpass other industries in the percentage of end users logging in only with mobile devices, says Okta.
The massive amount of field workers in this industry are driving this trend, as a large number of employees are relying only on mobile devices to get their work done, the company says
When it comes to tablet adoption, pharmaceutical companies are leading the charge.
Again this is driven by the fact that these companies have large sales teams in the field, and have been one of the fastest industries to arm their sales teams with tablets, according to Okta.
Looking at mobile platform share, Android phone unit sales greatly outnumber iOS, but more users turn to Apple's operating system for browsing, and the iOS app store revenue is approximately 65% whereas the Google Play store has 35% of the mobile platform share.
"As software continues to eat the world, we're seeing organisations of all sizes hungry to adopt the apps and services that will make them successful. But creators of those apps and services will have to stay hungry too.
"The rapid rise and fall of enterprise apps in our dataset shows that enterprise developers apps must stay highly valuable to stay relevant, similar to consumer app adoption trends," Okta says.
Related stories
Top stories