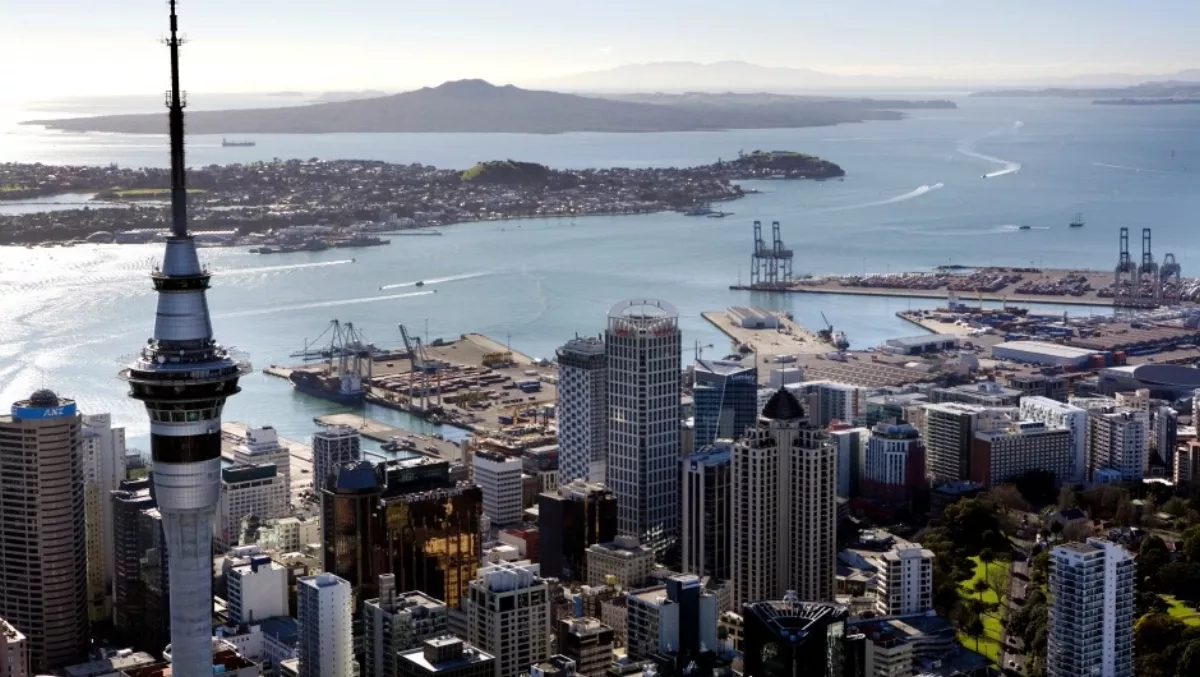 Auckland a key location for NZ's burgeoning tech sector
FYI, this story is more than a year old
Innovation in the Auckland technology sector is driving IT job growth and making the city a prime location for start-ups and IT professionals, according to Absolute IT.
With tech successes like Xero, Trade Me and Datacom coming out of the capital, Wellington has recently been dubbed the High Tech Capital of New Zealand. However, Auckland is carving a niche for itself as a Pacific IT innovation hub, Absolute IT says.
Auckland's growing population boost IT sector
Auckland's IT sector has grown 80% in the last decade with more than 6,700 companies employing nearly 31,000 people and contributing 55% of New Zealand's GDP for the sector, according to Absolute IT.
The city expects population growth of an additional one million by 2040 and this will have additional benefits for the IT sector, the analysts say.
For one, 75% of Auckland IT employers are planning to recruit additional staff and contractors in the coming year, with the majority of the hiring taking place to support new projects and increased customer demand, Absolute IT's Tech Employer Insight Report shows.
IT skills in hot demand
Auckland is home to industry hotshots like Microsoft, Oracle, Fuji Xerox, Sharp, Huawei, IBM, Dell, HP, Vodafone, Cisco, and many more.
However, according to Absolute IT, the most exciting thing for the IT scene in Auckland is the emergence of local success stories like Mako Networks, konnect net, Booktrack, Vend, Wynyard Group, Endace, and TranscribeMe.
With industry leads making their home in Auckland, IT skills are in hot demand, the analysts say.
Figures from the Tech Employer Insight survey show change is brewing in Auckland's IT sector, with high demand areas now ranking at; software development, business analysis, project management and data/database.
Network, infrastructure and testing have been pushed out of the top four, making way for the burgeoning areas of project management and data/database, Absolute IT says.
This is in line with emerging tech trends of 2015, which shows cybersecurity is the most area IT pros are focusing on (69%), followed up private cloud (61%), and data mining and analysis (54%).
Auckland home for Innovative IT education and start-ups
According to Absolute IT, Auckland boasts some of the country's top schools and is home to several of the country's universities; including the University of Auckland, the only New Zealand institution making it into the Top 100 World University Rankings.
With educators like AUT, University of Auckland, Massey University, and the Callaghan Institute all located in Auckland City, the IT talent pool is consistently growing and diversifying, Absolute IT says.
New graduates coming into the workforce are well-prepared thanks to the commercial arms of these institutions, such as University of Auckland's Uni Services, AUT Enterprises (AUTEL), and Massey University's E-Centre.
The Summer of Tech programme is also helping foster new IT talent by pairing up students with IT companies to deliver internships, including paid internships.
For those interested in the tech start-up scene, The Wynyard Quarter Innovation Precinct (WQIP), located between the Auckland CBD and the Waitemata Harbour, is a multi-purpose development invested in fostering collaboration and creativity in the tech world, Absolute IT says.
GridAKL curate the collection of WQIP residents and dubs itself a home for 'the startup, technology and innovation community in New Zealand', including residents like Mohio (cloud platform visualisation), 90 Seconds (cloud video production service), and 3 Months (web and mobile app developers), says Absolute IT.
Auckland delivers on quality of life and salary
With 90% of tech professionals in Auckland considering their work-life balance to be either average or above and 86% believing their current workplace a good environment to be, Auckland tech professionals are some of the happiest in the country, according to the Tech Job Seeker Survey.
According to Absolute IT, 95% of Auckland tech professionals are either planning to give their staff or contractors a pay increase in 2015 or are undecided. This is an increase on the 82% of IT professionals in 2014 who did receive a pay increase and smaller 75% in 2013.
Furthermore, 2015 salaries for IT professionals are looking good for Auckland; the median salary for IT workers in Auckland is $82,000 which is up $2,000 on 2014 and the median bonus in the industry is $6,000.
Absolute IT's latest Rumueration Report also found that 74% of Auckland IT professionals receive additional benefits like additional annual leave, gym memberships and health insurance as part of their remuneration package - the highest in New Zealand. This is a 14% increase from June 2014 – Dec 2014.
Related stories
Top stories