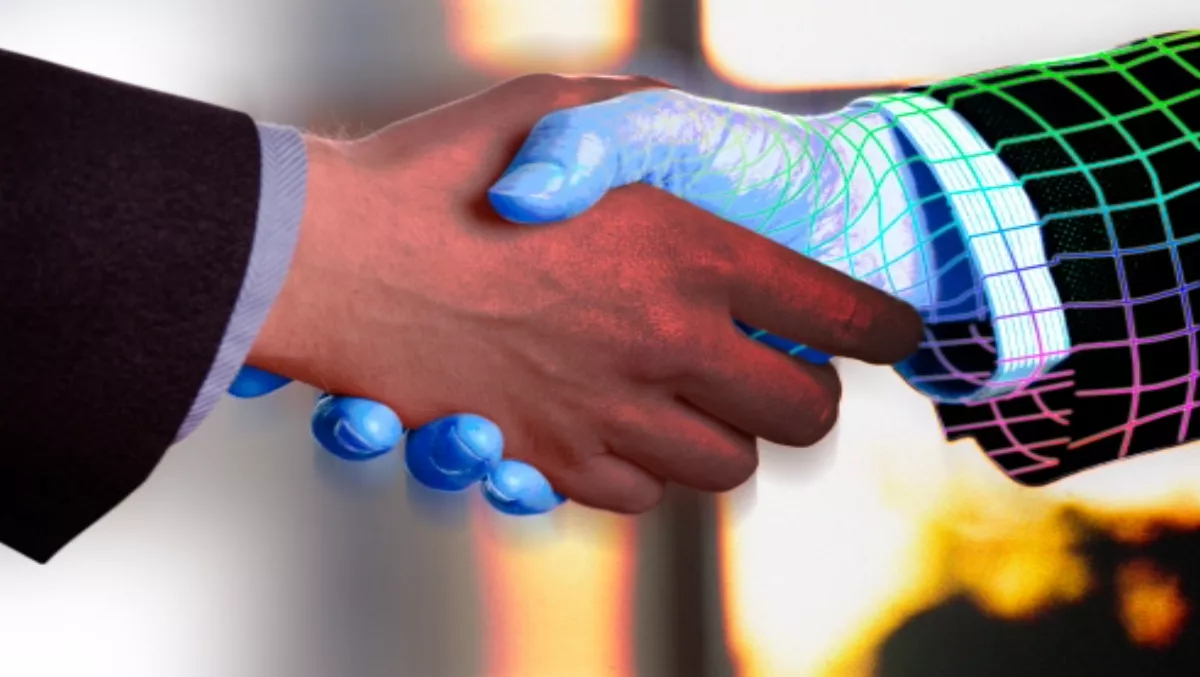 Aussie CIOs raise concerns of a digital leadership vacuum
FYI, this story is more than a year old
In its annual global survey of chief information officers (CIOs), Gartner Executive Programs found Australian IT leaders face significant challenges compared to their global counterparts.
The survey found that, while Australian businesses expect IT to support growth, many were cutting IT budgets and falling behind the rest of the world in digitalization, raising the prospect of a digital leadership vacuum.
Australian organisations have fewer chief digital officers (1.8 percent compared to an average of 6.6 percent globally), outsource less and consume fewer public cloud services than worldwide averages.
With IT budgets shrinking by 0.1 percent (compared to global growth of 0.2 percent), Australian IT leaders have less money to fund growth.
A closer look at IT spending shows 26 percent of IT spending will be outside of the IT budget. This could raise integration issues in the short term and governance issues in the long term.
"If Australian IT leaders are to 'tame the digital dragon', they need to address three top priorities: developing digital leadership, renovating the core of IT, and building bimodal capability," says Andy Roswell-Jones, vice president, Gartner.
Filling the digital leadership vacuum...
According to the Gartner report, most businesses have established IT leadership, strategy and governance, but have a vacuum when it comes to digital leadership.
To exploit digital opportunities and ensure the core of IT services are ready, there must be clear digital leadership, strategy and governance.
Gartner recommends that all business executives need to become digitally savvy. Yet in Australia, less than 2 percent of businesses have appointed a chief digital officer, compared to 6.6 percent globally.
Digital leadership needs to be clear and unambiguous. For Australian IT leaders, the challenge is making sure every business executive understands the importance and potential impact of the digital dragon.
"Whether your enterprise has a CDO or not (a role not yet common in Australia), we recommend that CIOs contribute to and, if necessary, lead the discussion about the implications of the 'digital dragon' on the enterprise," Rowsell-Jones adds.
"We expect the CDO role to become more common over the next five years. We expect its scope to grow, too. If your enterprise does not have a CDO, make sure you're contributing to the debate."
Across the globe, 42 percent of CDOs are currently focused on digital marketing, but this number is falling as more CDOs become true advisors on digital business strategy to the CEO and board of directors, and so they move into the arena of business strategy.
Updating the engine room of the enterprise...
In the digital industrial economy, the IT engine room – the infrastructure, operations, core applications, services and sourcing models – is more important than ever. Its parts must be fit for a highly digitalised future involving greater speed, scale and delivery channels.
Where are Australian CIOs spending their money? Gartner found the focus is clearly on new opportunities, such as big data and mobile.
This is unsurprising given the rapid growth in market adoption of mobile-data-enabled smartphones and tablets, the increased popularity of BYODs, and the explosion in devices capable of participating in the Internet of Things.
However, a lot of new spending is also going into improving core systems and capabilities – in other words, ensuring the infrastructure is fit for purpose to make IT digital-ready.
Survey data shows that one-fifth of Australian businesses and governments have made significant investments in public cloud, placing them slightly behind their global peers.
The other striking difference between Australian IT leaders and their peers is the type of cloud services being purchased.
Only 43 percent of Australian businesses have invested in SaaS, compared to a staggering 72 percent globally. This could lead to Australian businesses missing out on the flexibility benefits of SaaS, which offer turnkey solutions to IT service needs.
Gartner analysts said that for most organisations in Australia, the dialogue around public cloud has transitioned from concerns over service levels and security to a pragmatic discussion of what, when and how.
This change is driven by supply-side improvements from cloud services providers; an increasingly well-informed understanding of public cloud by business management; and pressure to achieve Web-scale architecture, performance and agility.
"Renovate the core of IT. Prepare it to be digital-ready. This includes making investments in mobile in the shape of app development, and bring your own device (BYOD) support," Rowsell-Jones adds.
"Underpin this with investments to make sure the IT 'engine room' is also digital-ready."
In 2013, federal and state governments announced 'cloud first' strategies and procurement models for IT infrastructure and applications.
While Australia's public-sector migration to cloud delivery models is currently in its early stages, it's indicated that IaaS and SaaS adoption will make significant progress in 2014.
Attitudes towards sourcing...
Australian IT leaders have long embraced strategic sourcing, mixing in-house with sourcing from offshore captive units, contractors and fully-fledged outsourcers.
However, the survey data shows a different story. In contrast to the rest of the world, Australia is actually less 'outsourced' than its peers.
Only 6 percent of Australian businesses are mainly or wholly outsourced, while 60 percent use mixed sourcing. This is compared to 10 percent and 63 percent respectively among global peers.
However, Australian IT leaders expressed a strong intention to embrace strategic sourcing more wholeheartedly, with 76 percent saying they plan to change their technology and sourcing approach in the next two-to-three years.
Building bimodal capability...
IT leaders are resorting to splitting their IT organisations in two, in response to the age-old tension between needing to provide safe, reliable and integrated enterprise IT, and being able to experiment with and capture value from new technologies and societal and industrial trends at high speed.
Gartner calls this division into traditional and nonlinear IT functions 'bimodal capability' or 'two-speed IT'.
Australia is slightly behind the rest of the world in developing bimodal capability, with 41 percent operating some form of two-speed IT (compared to 45 percent) but in touch with the adoption of this model.
"If you are not already bimodal, consider experimenting with separating conventional and "nonlinear" IT work streams, with conventional looking after more traditional waterfall development projects, and nonlinear looking after more short-term, agile and lean startup opportunities," Rowsell-Jones adds.
Related stories
Top stories