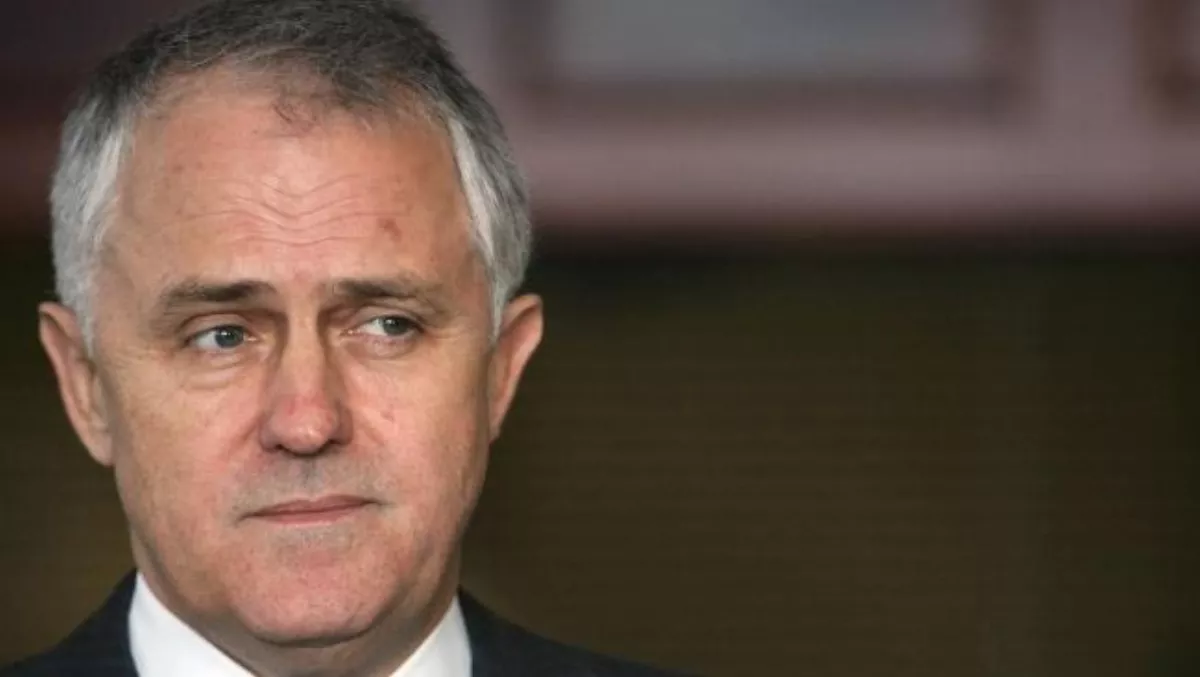 Australia's NBN: New govt promises major changes
FYI, this story is more than a year old
In his role as Australia's shadow communication minister Malcolm Turnbull spent the past three years lambasting the Labor Government's National Broadband Network plan at every opportunity.
With the Liberal National Party Coalition gaining power at the September 7 Federal election and his appointment as communications minister he's lost no time in putting into practice what he'd been preaching.
Labor's NBN plan, announced in April 2009, called for the creation of a government-owned wholesale-only fibre to the home (FTTH) network to serve 93 percent of premises.
The remaining seven percent in regional and remote areas were to be served by fixed wireless and satellite. A Government-owned company, NBN Co, was created to build and operate all three networks.
Most of Turnbull's criticism - and the wider debate - has centred on the FTTH component and NBN Co's rollout of this network, which is behind schedule.
Turnbull claimed that the use of FTTH in brownfield sites - where it would replace Telstra copper telephone network - was an unnecessary 'Rolls Royce' solution and that a fibre to the node (FTTN) network would provide sufficient bandwidth at much lower cost and could be rolled out much faster.
The Coalition formally spelt out its NBN policy in April 2013. Its overarching aim was that "Everyone in the nation should have access to broadband with download data rates of between 25 and 100Mbps by 2016 and between 50 and 100Mbps by the end of 2019 in 90 percent of the fixed line footprint."
The document made clear that the Coalition believed DSL technologies over the last few hundred metres of copper would make this goal achievable.
"Within a few years FTTN should support peak download speeds exceeding 100Mbps over short lengths of copper."
Public opinion has been divided on the broad issue of FTTH v FTTN, but a petition on campaigning web site change.org, launched just after the Coalition's election victory, calling on the new Government to "Reconsider your plan for a 'FTTN' NBN in favour of a superior 'FTTH' NBN" quickly gathered over 200,000 signatures.
"Turnbull dismissed it on the grounds that the Coalition had won the election after extensive public debate on its FTTN NBN policy, which had been in the public arena for five months."
In his new role as communications minister Turnbull's first formal move to implement the FTTN policy was to announce, on 24 September, that he and finance minister Mathias Cormann had issued NBN Co with an interim 'Statement of Expectations', directing it to complete a strategic review within 60 days. Turnbull also announced plans for an independent audit of the NBN project, but gave no details.
The statement of expectations essentially required NBN Co to maintain 'business as usual' and to continue rolling out FTTP until the review and the audit had been completed.
It said that the goals of the transition period should be to: "avoid service disruption for consumers; minimise impact on the construction industry and employment, with the objective of a smooth as possible change to the new approach; and achieve the less costly and speedier rollout objectives as seamlessly as possible."
It made vague statements on implementation of the FTTN policy, saying: "We note that the Government's policy indicates broadband speed goals for 2016 and beyond and that the network should be upgraded in the most cost-effective way using the best-matched technology.
"Our policy provides NBN Co with flexibility and discretion in technology and network design decisions within the constraint of limited available public capital."
Turnbull has also, effectively sacked most of the board of NBN Co, including chair Siobhan McKenna (they were asked to offer their resignations).
He has also appointed Dr Ziggy Switkowski, a former CEO of both Telstra and Optus, as executive chair of NBN Co.
The founding CEO, Mike Quigley announced in July that he would resign as soon as a replacement could be found. Switkowski will hold the CEO role only until a permanent replacement for Quigley is appointed.
Stuart Corner
Related stories
Top stories