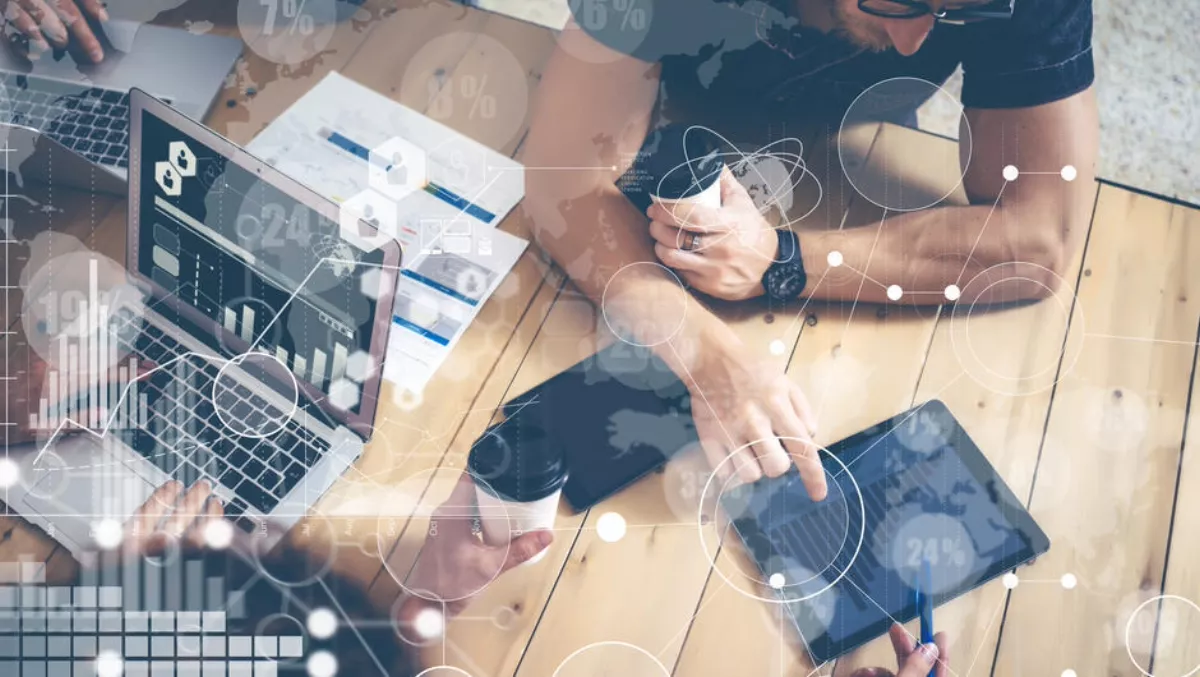 Automate time-consuming IT processes with intelligent workflow platforms
Mon, 16th Jul 2018
FYI, this story is more than a year old
Workflow automation is one of the solutions that has been put forward as one of the ways to simplify increasingly sophisticated business and IT processes.
The process empowers employees to automate and optimise their own business processes with no-code workflow and a content automation platform.
Intelligent process automation platform Nintex has been recognised with several awards from the Microsoft Office and SharePoint teams over the years.
Recently, it announced that customers using Nintex for Office 365 have surpassed 75 million workflows executions, a figure that has grown 127% in one year.
"Microsoft and Nintex have been strong partners for more than a decade," says Nintex CEO Eric Johnson.
"Together we're committed to driving our partnership forward to benefit customers who turn to our integrated technologies to accelerate business outcomes.
Component workflows now available for Office 365
Component workflows are now available with Nintex for Office 365, allowing ops and IT professionals to share and reuse workflow logic across their entire tenant.
Nintex component workflows are centrally managed to ensure automated processes remain consistent wherever they are used.
"Designers are able to take discrete pieces of workflow logic to use where they see fit across multiple workflow designs," says Nintex product vice president Alex Burton.
"Everyone saves time and reduces errors with Nintex's new component workflow capability for Office 365.
With Nintex component workflows, users can quickly build a workflow, drop it in as a single action in their workflow canvas, and configure a component workflow to point to a ready-baked function.
In addition, users have the ability to securely publish component workflows to a REST-based endpoint in the cloud.
This enables workflows to be initiated from items ranging from Internet of Things (IoT) devices and sensors through to bespoke code and other platforms which further unlocks the power of Nintex for Office 365.
Time savings through reusability
New Zealand business Naylor Love Construction uses the Nintex Platform to manage its workplace safety hazards.
The new Nintex component workflow capability allows Naylor Love to reuse workflows as a single action across multiple workflows without having to create them in each one.
"Nintex component workflows with Office 365 is a huge time saving," says Naylor Love systems administrator Lee Harris.
"We're excited to be able to create reusable parts of a workflow and to speed up development.
Process simplification
Nintex partner Synergi is also putting Nintex component workflows to use with a major UK retailer.
The retailer is using the Nintex Platform to digitise the credit application process.
Depending on the type of account, credit request, and applicant status, the digital application is routed to various departments of the business with multiple approval stages.
The process uses a chain of actions that are repeated over five times per workflow, making it unnecessarily complex and cumbersome.
Nintex's new component workflow capability for Office 365 will enable the logic for all of the repeated actions to be centralised and reduces the size of the design to just a few actions.
Synergi co-founder and director Justin Short adds, "With component workflows from Nintex, our team can build complex solutions much faster which also can be more easily managed and maintained. This is a huge benefit to Synergi and our customers."