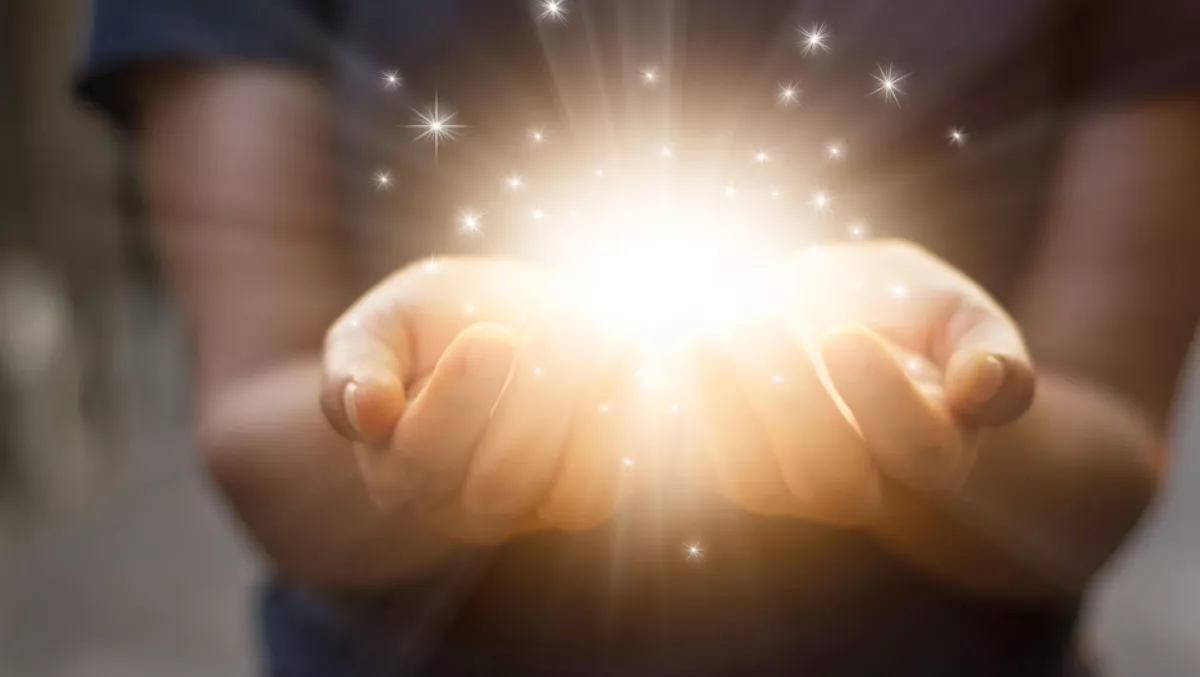 Automation: Invisibility at your service
Mon, 14th Jan 2019
FYI, this story is more than a year old
There's a certain comfort that comes with things being invisible.
For the most part, people are happy to not know how something works, just that it works. It's doubful that the everyday consumer understands the intricacies of how a smartphone operates, but most people are happy to rely on it and use the many on-demand services it brings.
With invisibility comes simplicity. Think about the way we pay for things has changed. People have gone from paying in cash to card and pin, to tap and go and now, increasingly, mobile payments.
Applications themselves add another layer of invisibility and simplicity. With ride-sharing applications such as Uber and Taxify, the transaction is more or less removed from the equation. You don't pay the driver and they don't accept money from you. It's all done through an app and is out of sight, out of mind.
This is automation, and it has become an important part of our lives and desire to keep it simple.
Invisible technology in business
The craving for technological invisibility extends to businesses. There is a huge variety of Internet of Things (IoT) and smart city applications, data analytics, artificial intelligence (AI) services and more at our disposal. Like in our personal lives, most of us don't need to know how it works, just that it will, and we'll become reliant on it.
In truth, there are complex systems at play ensuring these applications and digital services work, and those of us behind the IT screens know how important it is and difficult it can be to manage and maintain these systems.
The trick in keeping these complex systems out of the typical user's mind is spoiled as soon as an outage or downtime hits. People might not understand how Uber or their companies' business intelligence applications work, but you can be assured they and you will know all about it if there's an outage.
The consumerisation of IT has created certain expectations around technology being always on, and now more than ever it's vital that CIOs and IT departments are doing everything to ensure the trick isn't spoiled and all business benefits are felt from digital services.
Enter the cloud
Years ago, when these increased demands first fell at the feet of IT departments, cloud computing emerged as a solution to make IT infrastructure virtually invisible and serve as a platform to launch digital services with pace and ease.
However, despite their high-level security and resilience, even huge public data centers have fallen victim to ever-growing and increasingly sophisticated cybercriminals and suffered major outages, often resulting in thousands of services going offline in a heartbeat. For many hackers, such a large and seemingly impenetrable target might be considered a challenge.
This is making many businesses that have invested in the public cloud start to retreat, at least from using it as an all-in strategy. Instead, they're finding the simplicity they crave all over again back in their own data centers.
While it might seem counterproductive, moving back to on-premises data centers, which were the root cause of the pain points IT departments took to the public cloud to avoid, the truth is that modern data centers aren't what they used to be. They now operate in much the same way as public cloud, but with more control.
Want proof? Many of the same people who essentially invented public cloud are the ones who created this new modern data center, often referred to as private or enterprise cloud. They saw a greater opportunity for modern enterprises with this approach.
The hybrid model
Rather than committing to one cloud or another, businesses are starting to favour a hybrid approach. Nutanix conducted research recently which showed 91 per cent of IT leaders crave hybrid cloud. This is a concept that has long existed, but can only really now bear fruit with new tools that measure which applications work best in different cloud environments and move them back and forth with ease.
While overall, private cloud may be the preferred option as it keeps the invisibility within control and not on a renting model, public cloud is still the better option for flexible or 'elastic' workloads, which typically have a less predictable impact on IT resources. In that case, a test drive in the public cloud, with a view to moving it over to private in the long term when that impact is better understood, is likely the best approach.
This hybrid model will become the norm for most businesses in Australia and New Zealand, and it promises to unlock the long-awaited benefits of technology and digital services, all the while keeping the simplicity that allows most to go on, blissfully unaware of the complex systems keeping it all afloat.