Avaya brings Google Cloud AI capabilities to ANZ contact centres
Thu, 20th Feb 2020
FYI, this story is more than a year old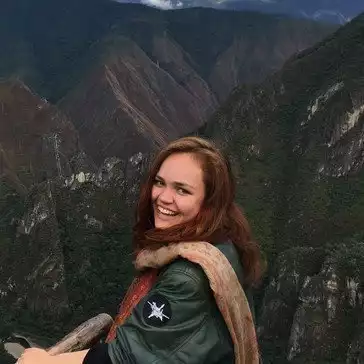 By Catherine Knowles, Journalist
Avaya has launched Google Cloud AI-powered contact centre capabilities in Australia, enabling Australian and New Zealand organisations to deliver automated and assisted customer experiences (CX) for real time intelligence.
Avaya IX Contact Center is an AI-enhanced, omnichannel solution including voice, email, chat and mobile communications to enhance customer engagement by optimising the agent experience, the company states.
The integration of Google Cloud's machine learning technology with the Avaya IX Contact Centre platform better enables the adoption of AI, but with Virtual Agents, Agent Assist and Conversational Topic Modeling, and enables consistent and intelligent experiences across all channels.
Avaya International AI solutions lead Joshua Dooney says, "Despite the appetite for advanced technologies, 59% of Australian enterprises feel their organisation wants to adopt more AI but doesn't know to do it, while 52% believe their organisation cant effectively use AI in any part of their business.
By building Google's AI engine into our core contact centre platform, Australian organisations can modernise their internal processes and benefit from automation and analytics throughout every customer interaction, Avaya states.
CX starts and stops with the agent, and with intelligent tools, agents will be equipped with accurate, relevant information, resulting in reduced waiting and resolution times, the company says.
Google Cloud technology partner lead ANZ Tim Dawson says, "By infusing the contact centre with AI and ML-driven capabilities, we can help identify and address customers needs more quickly and more accurately, ultimately delivering a stronger, more customer-focused contact centre experience.
"We're excited to partner with Avaya to deliver such experiences to customers in Australia and New Zealand.
Australian organisations now have access to:
Virtual Agents: automated bots which offer human-like interactions for customers, which introduce agents to the call at the optimal time, and then transfer all context gathered to the agent.
The platform also captures the intent, actions and ultimate disposition of each interaction in real-time. Through this data, Avaya AI can be applied to decide the next best action in future customer engagement.
Agent Assist: delivering contextually relevant knowledge base to agents based on real time conversational analysis for both voice and text-based interactions.
Avaya AI algorithms can be applied to Google Contact Center AI to determine the next best action by the agent, delivering the right information and reducing customer friction while increasing agent satisfaction and contact centre efficiency.
Conversational Topic Modeling: an unsupervised learning tool designed to uncover key topic areas that customers have been contacting the contact centre about, and abstracting relevant information relating to how topics are articulated.
Google Topic Modeling combined with Avaya AI enables agents to leverage real-time visibility of topics with each conversation turn. Through this insight, recommended responses and best actions can be tailored to each part of the conversation to drive desired outcomes.
Avaya is further strengthening these capabilities through integration of Google Cloud APIs with key elements of Avayas contact centre infrastructure, the company states.
Additionally, Avaya's browser-based desktop is designed to connect with applications and Google Contact Center AI is seamlessly incorporated in the agent user experience.